Fearless Advice and Loyal Implementation: Rebuilding the public sector etho...
Description
~le français suit ~
Fearless Advice and Loyal Implementation: Rebuilding the public-sector ethos
As evidence-based decision-making edges towards a triumphant return to the halls of government, public service employees are expected to regain their true purpose. But where does the balance between fearless advice and loyal implementation lie? How do we protect the public service's independence and integrity?
Join us for an extra special panel discussion, featuring:
Christopher Cooper, assistant professor of political studies and public administration at the University of Ottawa
Debi Daviau, president of the Professional Institute of the Public Service of Canada
Chantal Maheu, deputy secretary to the cabinet (Priorities and Planning), Privy Council Office
Andrew Treusch, former commissioner, Canada Revenue Agency
Appetizers will be served, so please register now, using Eventbrite! E-tickets will be required for this event.
This free event has been organized by the Canadian Association of Professional Employees in partnership with the Public Service Alliance of Canada (NCR) as part of our Reignite Learning series.
Thursday, October 20, 5:30 p.m.—7:30 p.m.
Canadian Museum of Nature
240 McLeod Street,
Ottawa, ON
---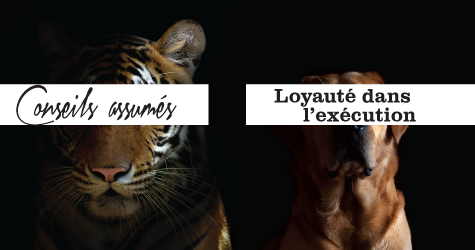 Conseils assumés et loyauté dans l'exécution : Repenser la philosophie de la fonction publique
Maintenant que le gouvernement semble vouloir appuyer leur processus décisionnel sur des faits, on s'attend à ce que les fonctionnaires puissent retrouver leur vraie raison d'être. Mais où est l'équilibre entre les conseils assumés et la loyauté dans l'exécution? Comment peut-on protéger l'indépendance et l'intégrité de la fonction publique?
Soyez des nôtres pour un débat très spécial avec :
Christopher Cooper, professeur adjoint d'études politiques et d'administration publique à l'Université d'Ottawa

Debi Daviau, présidente de l'Institut professionnel de la fonction publique du Canada

Chantal Maheu, secrétaire adjointe du Cabinet (Priorités et Planification), Bureau du Conseil privé

Andrew Treusch, ancien commissaire, Agence du revenu du Canada
Des bouchées seront servies, alors inscrivez-vous ici! Vous devrez présenter un billet électronique pour participer.
Cette activité gratuite est organisée par l'Association canadienne des employés professionnels en collaboration avec l'Alliance de la fonction publique du Canada (RCN) dans le cadre de notre série Relancer l'apprentissage.
Le jeudi 20 octobre de 17 h 30 à 19 h 30
Musée canadien de la nature
240, rue McLeod
Ottawa (Ont.)