Fearless! Public Speaking Bootcamp 2020: April
About this Event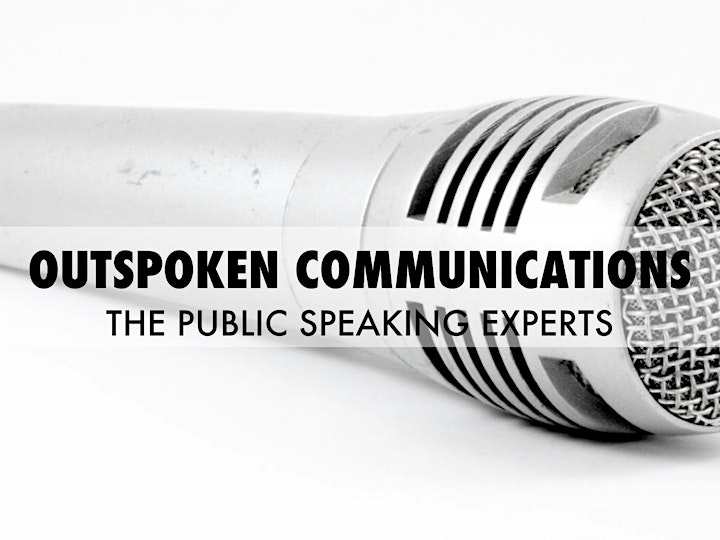 Eventbrite's fee is nonrefundable.
Event description
Description
We understand the fear of public speaking. We understand where it comes from and we understand how to help you fix it.
Living in fear of speaking out in a group or living in fear of your next presentation can hold you back significantly in both your personal life and in your career.
We believe that anyone can overcome this fear and go on to give successful presentations without stress.
Fearless Bootcamp is a 4 hour workshop. These four hours are a small investment of time for a huge reward. We want you to feel comfortable and confident in any speaking situation, whether interpersonal or public.
A four hour seminar will not, in itself, remove your fear of speaking, but will provide you with all the tools necessary to put into practice in order to change your mindset and your habits, and to approach public speaking with a proven process to ensure success.
We invite you to join us for this small group session in a relaxed and supportive learning environment. Our coaches have years of expertise in working with participants of all levels, however this seminar is reserved for those with fear of speaking in public. (We offer other seminars for those who have different speaking needs.) You will be in good company!
Our sessions are based on both lecture/discussion and interactive exercises. We believe that many of the skills necessary for confident speaking may be learned by understanding theory and techniques while practicing one-on-one, while gradually incorporating the skills interpersonally and eventually...... in front of an audience. The timing of "eventually" is up to you. While we will invite you to practice the technique one-on-one, there is NO PRESSURE to speak publicly in our sessions. You may speak in front of our small audience if you wish, but you will still gain valuable experience if you choose not to do so.
You will discover:
*Public Speaking Fear: Why do we have it? What can we do about it?
*The Physiology of Fear
*Fear and the Brain
*The Fly Technique
*NLP: Anchoring
*Non-Verbal Communication: How Your Body Can Help You
*Feeling Prepared In Any Speaking Situation
*Simple Templates for Speaking
*The Conversation Technique
*Building Habits for Successful Speaking
*Secret Homework: The Andy Technique, Your Unsuspecting Boss, and The Advice
*Feeling Judged and What To Do
*4 Modes of Speaking: 3 to Avoid; 1 for Boosting Confidence
*Just-In-Case Techniques
*Yes You Can!
Here's what people are saying:
"I feel so much better about speaking in public since I took your course. I've noticed a change even in our small group meetings at work. Thank you for your support and encouragement. "
KC
"I have to admit that I enjoyed the workshop very much. I was terrified to come, but so glad I did. All of your content was very helpful. I have already started to practice and can feel the difference already. I know that I need to keep practicing and that the ball is in my court. It feels great to have a sense of control over this thing that I have hated forever."
MM
"I LOVED the class. Thank you so much. You have changed my life."
RB
"The greatest value to me was learning how to structure my message. For some reason, this alone has helped me to overcome my nervousness. I don't shake anymore! Great course!"
ER
Your coach for this session is Vicki Goodfellow Duke. Vicki is passionate about helping speakers. She is the director of Outspoken Communications and coaches speakers of all levels from beginner to professional. Vicki is an active speaker and trainer and delivers corporate workshops and seminars across Canada and the US. She has adjudicated numerous festivals and is a former examiner for the Royal Conservatory of Toronto in Speech Arts and Drama. Vicki concurrently teaches public speaking in the Faculty of Business and Communications at Mount Royal University where she has taught and developed curriculum for over 20 years. She holds both a Licentiate and a Fellow in Communications from Trinity College London (UK) as well as a BA in Philosophy (UC). Vicki believes that anyone can become a great speaker.
4 Hours of Training
Bonus: Participants may submit presentations, following the seminar, for personalized written feedback.
We have confidence that you will benefit from this program, and that you will reap the rewards of being able to speak without fear.
Feel free to email or call us with questions.
info@outspokencommunications.com or vicki@outspokencommunications.com
403-618-3262
http://outspokencommunications.com