Description
You have developed your product or service offering and you're excited to present it to the world... what's next?
There's a lot to consider when developing a sales plan for your startup or small business.
Where will you find customers?

What pain points are you solving for them?

How will you engage them?

How will you keep track of the people you are selling to?
In this presentation, we will review the fundamentals needed in building out your value proposition, and executing on the steps needed to grow sales. Leveraging accessible tools for engaging and staying connected with prospects and clients will be covered.
About the Speaker: Randy Hendriks, Sales Representative with Venture Accelerator Partners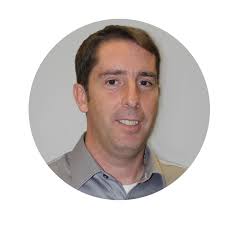 A sales rep for VA Partners, Randy has been involved in the Hamilton start-up ecosystem for a number of years, coaching clients through value proposition development and sales planning. He has worked directly with over one hundred organizations and business startups, both locally and internationally, helping them with business development, marketing, and sales execution.
---
Our Sales & Marketing P2P champions: Venture Accelerator Partners Inc:
Since 2006, Venture Accelerator Partners has successfully helped drive revenue for startups, and growing businesses with results-based sales, marketing, inbound lead generation and training services – all at a fraction of full-time costs. We believe that a solid, well-executed process will consistently deliver results. Our team brings decades of experience, and is committed to help grow organizations. We do this from both a strategic and tactical side. We build you a Sales & Marketing Fast Start Plan™, a succinct document that drills down to the core of your sales, and marketing situation, and provides a roadmap for accelerating your revenue growth. Companies work us to develop a website, leverage social media, build a sales funnel of qualified leads, close deals faster, and more. Our clients range from mobile start-ups, to technology companies, to large industrial companies. VA Partners has helped drive millions of website visitors, hundreds of qualified meetings, and millions of dollars in revenue for clients.
---
Are you an Innovation Factory client?
Contact your Client Service Manager to access your complimentary registration code!
Not a client yet?
Visit our website to learn about becoming a client: www.innovationfactory.ca
Complete our application and we will connect with you to review your eligibility and discuss how we can help your business grow.
Application form: https://innovationfactory.ca/if_clients/client-intake-form/