Want to make handmade greeting cards? Come join me for the next Quick & Cute Card Class at Tie One On Creativity Bar in Kingston!
About this event
Want to make handmade greeting cards? Come join me for the next Quick & Cute Card Class at Tie One On Creativity Bar in Kingston on Friday, February 11th from 6:30-9:30 pm
Cost is $35 ($30.97 + HST) and includes the Hello Beautiful* stamp set and all the consumable products needed to create 6 handmade greeting cards (3 designs, 2 cards of each design)!
Registration for the class ends on January 31st to allow for ordering, and pre-paid registration is required to hold your spot. Register online at https://stampandcreatewithlisa.net/products/february-quick-cute-card-class-at-tie-one-on-creativity-bar-1
Space is limited, masks and vaccine passports are required as per the emergency order for Ontario.
Please do not bring outside food or drink, food and drink are available for purchase from Tie One On Creativity Bar (1329 Gardiners Rd. Suite 109 Kingston, ON, across from the Invista Centre)--make it the ultimate night out and grab a few friends for dinner & cards! Parking is free. We will be located on the second level of the building, and unfortunately, it is not fully accessible. Unable to make the class? This class will also be available in a to-go format!
*Although stamp sets are rarely back-ordered, in the event that the specified stamp set is unavailable on January 31st, another stamp set of equivalent value will be substituted. In the event of a lockdown, if the lockdown is announced prior to January 31st (when materials are ordered), event fees will be refunded. If a lockdown is announced between February 1st and February 11th (after materials are ordered), the class will be moved to an online format. Please note that the same cut-offs apply for cancellations of any kind as this class is product based.
Please note that a ticket will not be emailed. The receipt of payment is automatically recorded. If you are planning to attend with a group and want to be seated together, please let us know!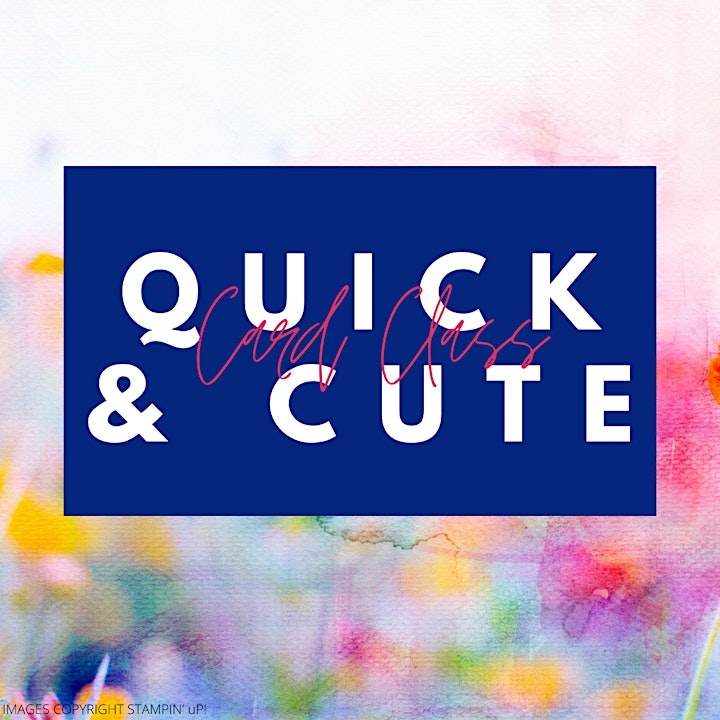 Organizer of February Quick & Cute Card Class at Tie One On Creativity Bar
Hello!
My name is Lisa Henderson.  I am a Silver Elite Demonstrator with Stampin' Up!  I have been a demonstrator since 2011, and I LOVE it!  I have met some of the best people over the last 8 years, and can't wait to see what comes next!
I joined Stampin' Up! as a creative outlet after I left my design (of homes) career and moved to a technical career.  I still wanted something creative and I had always loved scrapbooking.  I was introduced to Stampin' Up! through an in-home party at a friends house, and was in love.
Recently I was also recognized by Stampin' Up! for Sales, and Leadership.  My customers and my team are also my friends, and I attribute my success to them.
I also have a son, Bentley with my partner, Trevor!  And we have a Bullmastiff, Magnus, who is only one month younger than Bentley.  Sometimes, it feels like we are living in a zoo, but we love it!
I hope you will join me in my little creative adventure!
Lisa
You can find my online store at www.lisahenderson.stampinup.net
My team and I also run local crafting retreats.  You can find more information on our facebook group, Crop Kingston.