Event Information
Refund Policy
Contact the organizer to request a refund.
Eventbrite's fee is nonrefundable.
Join Annie Korver, Principal of Rise Consulting, and Chef Joey, virtual Chef, for Volunteer Month!
About this Event

Indigenous Inclusion Awareness and Cooking Class Fundraiser
As we are unable to meet in person this Volunteer month, we'll bring the goodwill to the comfort of your homes with this special 2-hour fundraising event. A portion of the proceeds raised from your participation will be donated to the Awo Taan Healing Lodge Society, a full-service emergency shelter in Calgary providing protection and support against family violence and all forms of abuse.
First, we invite Annie Korver to join us to raise awareness around meaningful Indigenous inclusion and reconciliation. Annie's presentation will focus on fostering meaningful relationships built on trust and respect, and how her organization brings together Indigenous and corporate communities in Canada to create shared value. We will discuss cultural awareness, the call to reconciliation and what it can look like for us, as Canadians, both personally and professionally.
We will then be joined by Chef Joey, a corporate Chef turned virtual cooking instructor, for a fun filled cooking session featuring one of our favourite things...CHOCOLATE! You will create two delightfully decadent dishes, Flourless Chocolate Cake and Chicken Tacos with Chocolate Mole Sauce! The recipes, shopping list, and wine pairing suggestions will be sent to you following your registration confirmation. All classes are focused on learning and experimentation, but are mostly about just having fun. Turn your home into a five-star restaurant while supporting a worthy cause!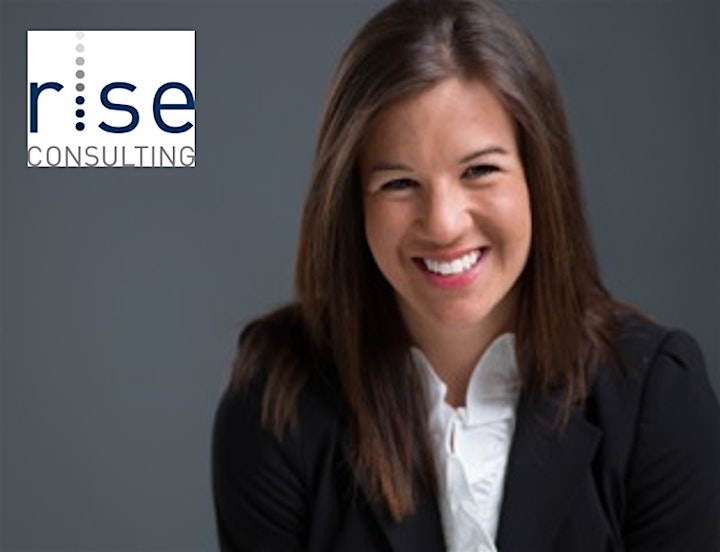 Annie Korver is a purpose-driven entrepreneur dedicated to enriching relationships between Indigenous and corporate communities. Inspired by reconciliation in Canada and her own Metis ancestry, Annie founded her company Rise Consulting Ltd.in 2013 to advance reconciliation and Indigenous inclusion with a focus on economic development.
Bringing together Indigenous and corporate communities to create shared value, Annie champions a values-based approach to strategic inclusion. She creates undisputed space for her clients to realize their vision and establish inclusive relationships, ultimately supporting her clients with reconciliation. Annie has provided leadership to support the success of various Indigenous inclusion, economic development and regulatory activities for organizations such as Trans Mountain, Pembina Pipelines, and Imperial Oil and she is told that the positive energy she brings with her work is welcomed.
Annie's background in economic development, marketing and communications provides her with a solid foundation for translating multifaceted socio-economic challenges and opportunities, while leveraging the strengths and skills of those around her. Annie holds a Masters of Business Administration and Aboriginal Relations Leadership Certificate from the University of Calgary, a Bachelor of Tourism Management from Thompson Rivers University and is a certified Public Participation Practitioner through the International Association of Public Participation.
Annie is a member of the Metis Nation of Alberta, is proud to serve as a Director on the Board with the Canadian Council of Aboriginal Business, is the Co-chair of the Young Women in Energy Indigenous Relations and Reconciliation Committee, and is a member of the Circle for Aboriginal Relations Society.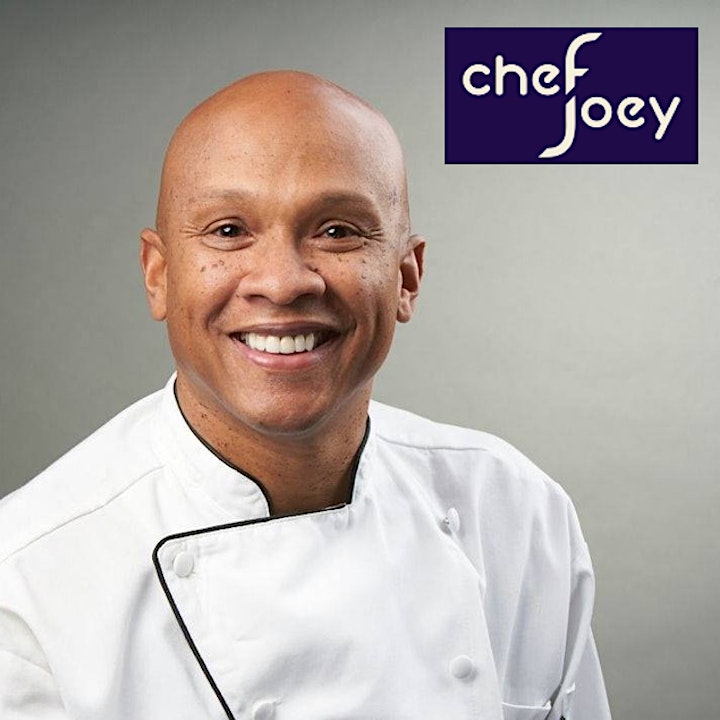 Joseph Bagnerise a.k.a. Chef Joey, grew up in New Orleans, Louisiana and found a love for cooking in his hometown filled with exhilarating sites sounds and smells of the world renowned food scene. Raised by his Aunty "Ma" and his father, a librarian, he grew to be a consummate reader and is constantly learning. And that is how he built his career. Learning by doing. The calling is in the family as his brother Charles is a chef with Amtrack on the train running across the country.
Joseph/Joey/Joe currently lives with his partner in Calgary Alberta Canada and has three grown children living in Amsterdam, California, and Calgary. Now a grandpa! Joseph is a practicing Buddhist and has always drawn strength from his practice and the community. When he has time he loves to play guitar with a few favourite artists.
His career took him to the corners of North America working in a variety of positions in the U.S and Canada, managing and cooking at restaurants and Bistros. But the most significant shift came when he met Peter Boyd CEO of Arcis. Boyd wanted to create a Google-like environment and he hand-picked Joseph (2005) off the Salmon Seeker in the Queen Charlotte Islands where they met. He invited Joseph to come to Calgary to create a corporate culture that integrated the Cafe into the fabric of the company. They were awarded many accolades including winning Calgary Inc.'s Best Place to Work award. Peter became a mentor and friend. Joseph misses him greatly but feels his spirit with him often.
Joseph was again recruited over to Matrix Environmental Solutions in 2015 where he served daily his 150 employees and when the staff were all required to work from home due to COVID, they closed the Bistro. He took this opportunity to get out of his comfort zone and try something new, so he set up a make-shift studio in his kitchen. He had lots of help from family and friends who helped with getting the word out and figuring out how to film it so people could see everything he was doing. Even friends Roth and Ramberg helped out with videoing the promo!
He wants to take some of the inspiration he had experienced throughout his career and share it with everyday home cooks and even some that are new to cooking.
Date and Time
Location
Refund Policy
Contact the organizer to request a refund.
Eventbrite's fee is nonrefundable.