Feed Nova Scotia's Thursday February 20th Volunteer Information Session
Description
Volunteer with Us
We couldn't work toward our mission each day without the contributions of our amazing volunteers. There are many ways to get involved, and we're always looking for your help. We'd love to hear from you and share what we're all about!
If you're thinking about volunteering at Feed Nova Scotia, please follow the steps below:
Click "Register" in the "Ticket Information" box above (Note: you will not need to print your ticket to attend this event). Or call us at 902-457-1900 to sign up for the information session on Friday September 27th, from 1:00PM-2:30PM
Fill our online application form
Attend the Information Session and interview. Don't panic! It's really just a get-to-know-you meeting.
Start volunteering!
*Please note: Volunteers 15 years of age and under must be accompanied by an adult.
FAQs
Q. Where can I park?
A. Parking is limited on site. However, resourceful types can find spots on the side streets surrounding our facility. You can park on Fielding Ave, Borden Ave, and Burley Ct.

Q. Does the bus stop near Feed Nova Scotia?
A. If you're taking the bus, check out the Halifax Transit site for more information
Q. Do you have a dress code?
A. For the information session, it's come as you are. It's only an hour or so, but we want you to be comfortable. Once you're volunteering with us, it really depends on where you're volunteering (again, it mainly comes down to comfort).

Q. After the information session... what's next?
A. Hey, you sound super eager to volunteer with us, and we love that about you! After you've learned all about us at the info session, we'd like to get to know a little more about you. Talk to us and we'll set up a one-on-one get-to-know-you time and then we'll find a volunteer opportunity that suits you.
Q. I'm part of a group that wants to volunteer. Do we have to participate in an info session?
A. Groups looking to come in and volunteer do not follow the same process as above. Call us at 902-457-1900 to let us know about your group's interest in volunteering and we'll coordinate something that works for you.
Q. Our company offers employees a "Day of Service." How can we partner with Feed Nova Scotia?

A. Many companies or organizations designate a day for their staff to contribute to the community through volunteer work. We would love to welcome your group for a Day of Service at Feed Nova Scotia. Just get in touch through phone or email to coordinate with us.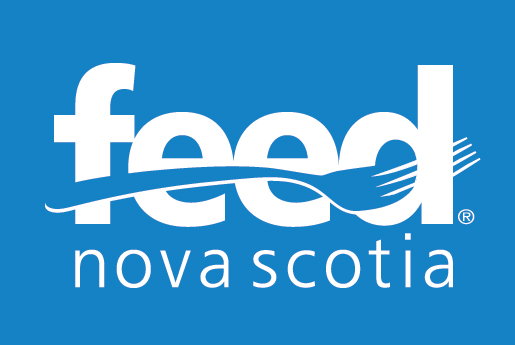 Visit the Feed Nova Scotia website for all the latest events and news.