Description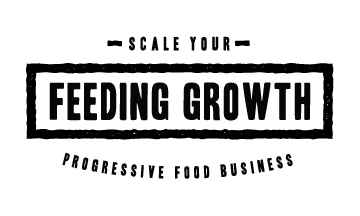 THE KEYNOTE & CELEBRATION EVENT
Feeding Growth – it's about growing a resilient, socially just, and globally significant community of progressive food businesses. Join us on November 9th 2017, 7pm, in Mt. Pleasant's Soundhouse Studios to celebrate the graduation of a new cohort of fierce food entrepreneurs and to connect with Feeding Growth friends, old and new.
What to expect?
Engaging conversations with local leaders equipped to change the food business landscape

Inspiring keynote from Julian Giacomelli, President & Co-Founder of Rise Kombucha

Local wine, beer, and kombucha

Tasty foods for all (vegetarian, vegan, gluten-free, and lactose-free options)

How much? $29 *Feeding Growth 2015 & 2016 Workshop Series alumni $19
Julian Giacomelli is an entrepreneur, management consultant, and venture coach. He is at the forefront of the movement to create cutting edge, good food startups. At the helm of Rise Kombucha since 2009, Julian has acted as a strategic seed investor and mentor to several food businesses. With an average growth in sales of 30% per year, Julian knows the ins and outs of scaling up a progressive food business.
THE WORKSHOP SERIES
Are you a progressive local packaged food business looking to scale your enterprise? Join industry experts and other entrepreneurs in your sector for a five-part series aimed to help you take your business to the next level.
WHAT IS PROGRESSIVE FOOD? It's a movement that sees food as more than business. Progressive food businesses are values based organizations that address the growing consumer demand for healthy, natural, organinc, sustainable and ethical products. No one can do it all, but if you own a food business and your are trying, your are a Progressive Food Entreprneur.
The Feeding Growth - Scale Your Progressive Food Business series connects values-based BC packaged food entrepreneurs with business sector leaders for advice and support in building your brand, scaling manufacturing and distribution, and accessing financing. The series' format includes interactive curriculum, tips and take-away worksheets, inspiring stories, networking and celebration over local food and craft beer.
Cost to attend the five-part series is $299. Vancity business members are eligible for $100 bursaries to reduce the cost to $199 (contact greenbusiness@vancity.com for more information). Cost to attend an individual workshop is $89*. Tickets include coffee/tea, snacks, appetizers and local microbrews served at the end of your workshop during our social hour. The final event is a celebratory dinner and networking event with a keynote speaker. *Priority consideration and placement is for attendees coming to the full five-part workshop series.
Feeding Growth: Scale Your Progressive Food Business is brought to you by Vancity, Fluid Creative and the Centre for Sustainable Food Systems at UBC Farm.