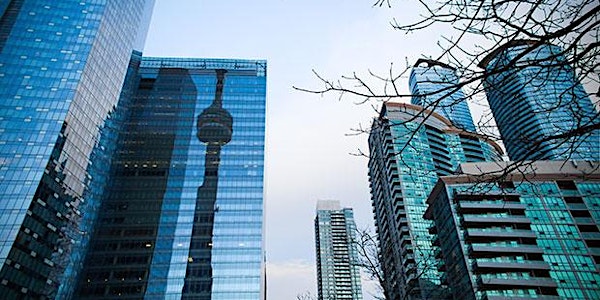 Feeling SaaS-y: Data Security, Privacy, and IP Protection for CFOs
Date and time
Mon, Jun 11, 2018 8:30 AM - 5:00 PM EDT
Location
KPMG LLP, Bay Adelaide Centre 333 Bay Street Suite 4600 Toronto, Ontario M5H 2R2 Canada
Refund Policy
Contact the organizer to request a refund.
Description
CPDOnline is proud to present its 3rd Annual Conference on Business Law & Legal Issues Facing Finance Professionals. Everyone is talking about the subscription economy. What's not to like - recurring revenue make subscription based businesses enjoy increased valuation multiples . This year's conference "Feeling SaaS-y: Data Security, Privacy, and IP Protection for CFOs" will bring CFO's current with some of the issues facing subscription and SaaS based businesses, from using third party software, security and other issues facing IoT companies, to revenue recognition rules. Don't miss this event!
Schedule
Introductory Speaker - 8:30 am - 9:15 am
How Canada is leading the application of Artificial Intelligence on Law
Confirmed Speaker:
Benjamin Alarie, CEO Blue J Legal
Session 1 - 9:20 am - 10:20 am
IP considerations for IOT companies
Topics May Include:
· Getting Permissions to collect Customer data
· Ownership of Data
· Permitted uses of data


Confirmed Speakers:
Martin P.J. Kratz QC, FCIPS, Partner, Trademark Agent, Bennett Jones
Matthew Zischka, Partner, Smart & Biggar

Lorraine Fleck, Lawyer | Trademark Agent, Fleck Innovation Law

Break - 10:20 am - 10:30 am


Session 2 - 10:30 am -11:30 am
Unwrapping the security blanket - data privacy and security best practices
Topics May Include:
· What constitutes private data
· Best practices in storing private data
Confirmed Speakers:
Peter Murphy, Partner, Shibley Righton LLP
Joseph Pizzacalla, Principal IT Consultant, Altius IT Solutions Inc


Session 3 - 11:35 am -12:35 pm
Global privacy regulations and the impact on cloud-based services
Topics May Include:
· Canadian compliance for private sector entities
· The USA Patriot Act controversy and Canadian compliance for public sector entities
· The EU Facebook litigation, the striking down of the EU-US Safe Harbor and the new US-EU Privacy Shield


Confirmed Speakers:
Martin P.J. Kratz QC, FCIPS, Partner, Trademark Agent, Bennett Jones
Katherine Metcalfe, Corporate Legal Counsel, Vidyard
Networking lunch - 12:35 pm - 1:45 pm


Session 4 - 1:45 pm - 2:45 pm
Nothing in life is free - an introduction to Third Party and Open source licenses
Topics May Include:
· How do you incorporate Open source code into your code base?
· Policies for using open source.
· Types of open source licenses (GPL, LGPL etc)
· Obligations that arise from using open source
· How to document and keep track of OS used in your code base


Confirmed Speakers:
Bernice Karn, Partner, Cassels Brock
Robert Tremblay, Associate Legal Counsel, HOOPP
Break - 2:45 pm - 3:00 pm
Session 5 - 3:00 pm - 4:00 pm
Revenue recognition and tax considerations for cloud based SaaS Offering


Confirmed Speakers:
Jonathan Bright, Associate, McMillan
Sameer Nurmohamed, Associate, Osler, Hoskin & Harcourt LLP

Aamer Siddiqui CPA, CA, Manager, Welch LLP
Session 6 - 4:05 pm - 4:45 pm
Cryptocurrency Primer
Confirmed Speaker:
Daniel Fuke, Partner, Fasken

About the organizer
CPDonline.ca is an on-demand video site that provides legal and finance professionals with convenient access to view continuing professional development (CPD) content as required by their respective governing bodies.