Event Information
Refund policy
Contact the organizer to request a refund.
Eventbrite's fee is nonrefundable.
Join Sarah online to learn about integrating healthy sexual functioning with awareness of the female pelvic floor and the nervous system.
About this event
In this course you will learn:
~What is female ejaculate
~How the female pelvic floor works
~How to stimulate the body to elicit a response
~Understand when the nervous system can get in the way
Program details:
*Event postponed until February 2021- dates TBD
~ One live video call with instructions and guidance (recorded for reference)
~ Two live check in calls to review the material and update progress
*Please note: There will be no live demonstration
Female Ejaculation is totally normal, natural and can be expereinced by any person with a female pelvis! This course is open to all genders as the work is wonderful to learn as a giver or receiver.
I will share my personal journey with the work, along with my knowledge through a Tantric, somatic, and academic lens. As I mentioned there will be no live demonstrations of this work so please come to learn and practice- not watch.
That being said, I do hope that you are able to practice after the first educational session to come back with questions or clarifications in the follow up calls. Also know, this work can take time depending on your body, history and environment. I would give yourself a good six months to practice!
I look forward to diving in!!
<3
Course costs $55
*20% off for any previous clients who have taken the Meditative Masturbation course, or those who choose to do both!
What a few past participants have said:
"Tantra Magick's Meditative M~sturbation course was among the most profound experiences of my life and I encourage anyone with any kind of apprehension or anxiety around their body or their s~xuality to participate. Sarah was an inspiring and understanding guide through the journey and works very hard to create a space for safe, trustful sharing among the group. I admit to a degree of skepticism going into the course, but going into the experience with an open mind and open heart has helped enlighten me to the value of unconditional and sincere self-love - truly the most powerful force in the universe."
James
"Sarah is such an empathetic and gentle human to work with, which is what makes her the perfect guide for a senstive course like this. I was able to be completely honest with her without feeling embarrassed and I felt massively supported through the whole course. As someone who has struggled with body imagine and self love for many years this course gave me tools i would never have considered using previously. This was not only a practice of self love and acceptance towards myself but became an important part of my daily self care ritual. Leaving me feeling energized and loved. I found by doing this work and healing parts of myself, the other relationships in my life became healthier and stronger. I am usually ready for a break after completing previous challenges but I can't wait to go through this one again and go deeper. Truly life changing."
Brittany
<3
If you're curious but not ready to commit, Message me!
Learn more at: www.tantramagick.com
Sarah Anderson, formerly Curts, is a pregnant witch!! She is a certified yoga teacher, semi-retired aerialist and professional dancer. She holds her Reiki Master, Tantra Coaching and Family & Systemic Constellations Facilitator certificates. Sarah offers her Tantric wisdom, yogic knowledge and witchcraft wellness for people to connect with themselves and their higher selves. It is Sarah's pleasure to guide others back to their bodies and souls, integrating all aspects of self to live fully now!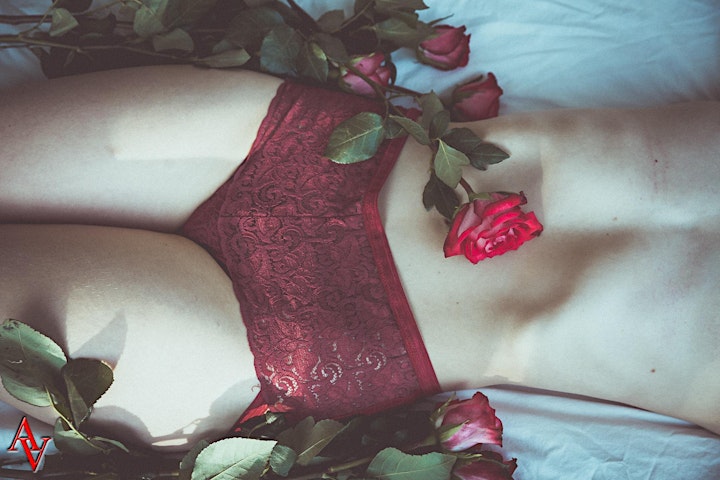 Date and time
Location
Refund policy
Contact the organizer to request a refund.
Eventbrite's fee is nonrefundable.
Organizer of Female Ejaculation ~ online mini course
Sarah is a Tantrika, High Priestess, Hedgewitch & Muse. She is a certified yoga Teacher, a professional dancer and aerialist, a reiki Master and a Family and Systemic Constellations Facilitator. Bella has been working with movement for over 25 years and with energetics and sexuality for over a decade. She hosts witch gatherings monthly online for the full moon & new moon and teaches yoga daily. For the many ways you can work with her, head to TantraMagick.com.