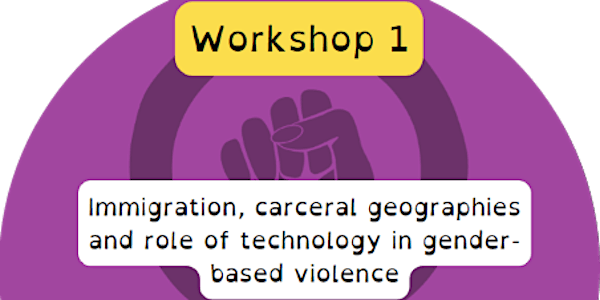 Feminisms, Penal Abolition and Grassroots Movements in Latin America 1
Workshop 1: Immigration, carceral geographies and the role of technology in gender-based violence
About this event
The first workshop in the Feminisms, Penal Abolition and Grassroots Movements in Latin America series is 'Immigration, carceral geographies and role of technology in gender-based violence'.
Join the workshop to hear speakers from the collectives Coordinadora 8M, Corredores Migratorios, and Colectivo Hermanas de la Sombra discussing their work. This is an interactive workshop where participants will have the opportunity to interact with the speakers.
The workshops will be hosted via Zoom. There will be simultaneous translation for English and Spanish.
The workshops are free, but if you are in a position to do so, we ask that you make a small donation to the collectives and/or promote their work.
The series of workshops is hosted by Abolition Feminism for Ending Sexual Violence, and supported by Newcastle University's Gender Research Group.