The Fine Print is a feminist author conversation series produced by Lana Pesch & hosted in the Feminist Enterprise Commons (FEC) Community
About this Event
Join us for the second episode of The Fine Print on October 27, for a conversation with author Catherine Bush about her new novel, Blaze Island. The Fine Print is a one-hour conversation with a change-making author in The Book Café of the Feminist Enterprise Commons. There will be time for audience Q&A and feminist networking.
 Bush is the author of five novels, including Blaze Island (2020). Her work has been critically acclaimed, published internationally and shortlisted for literary awards. She is the coordinator of the Creative Writing MFA at the University of Guelph. Bush often speaks about writing fiction on the climate crisis, and was a Fiction Meets Science Fellow at the Institute of Advanced Study in Delmenhorst, Germany.
 "Riveting and morally complex, Blaze Island is a beautiful, kaleidoscopic work that offers a resounding reply to the question of how literature might wrestle with the deepest threat facing the planet, anthropogenic climate change."— Kyo Maclear, author of Birds, Art, Life
Read an excerpt from Blaze Island here. by Catherine Bush © 2020. All rights reserved. Published by Goose Lane Editions.
 Bonus guest! Elizabeth Bush—yes, Catherine's sister—will be joining the event. Elizabeth Bush has worked at Environment and Climate Change for about twenty years, and her work has focused on the science of climate change for most of that time. Most recently, she was very involved in preparing a major report called Canada's Changing Climate Report which is available online to the public at changingclimate.ca. It is her hope that the release of that report and the user friendly website for disseminating results will help contribute to the conversation among Canadians about climate change. Elizabeth has also participated with her sister Catherine in many family dinner conversations about the climate crisis and what to do about it.
HEY! We're giving away TWO FREE COPIES of Blaze Island to the first two people who email us the name the Canadian island that is fictionalized in the book.  
NOTE: The signature cocktail for this episode of The Fine Print is the Vodka Kombucha Smash made with the Canadian Iceberg Vodka. For a virgin cocktail, omit the Iceberg.
 The Book Café is free to all FECers (members of the Feminist Enterprise Commons) who want to join a group about all things reading-related. We've got book recommendations, podcast picks, book store spotlights and more. Contact us directly with any ideas or suggestions. Host a transformative talk, hold an academic session with a guest speaker or [insert your idea here]. If you are not a member and  would still like to attend, sign up here.
ABOUT THE AUTHOR:
Catherine Bush is a FEC member (FEC'er) and the author of five novels, including the Canada Reads long-listed Accusation (2013), the Trillium Award short-listed Claire's Head (2004), and the national bestselling The Rules of Engagement (FSG, 2000), a New York Times Notable Book and an L.A. Times Best Book of the Year. She was recently a Fiction Meets Science Fellow at the HWK in Germany and has spoken internationally about addressing the climate crisis in fiction. She is an Associate Professor at the University of Guelph and Coordinator of the Guelph Creative Writing MFA, based in Toronto.
Bush's latest novel, Blaze Island asks how far a parent will go to create a safe world for a child and what the children of today will need to do in order to imagine a future for themselves. Can we truly find a haven by sheltering in place? How do you imagine a tomorrow when the present seems, whichever way you look, to be hovering on the brink of catastrophe?
The Fine Print is a new, FEC MEMBER EXCLUSIVE, one-hour online series about writing and reading hosted by Lana Pesch that aims to explore feminist perspectives plus an author's process, purpose and what it means to be a an activist writer.
The Fine Print series will host a total of six conversations with author from now until June 2021. We hope you will join us!
The Feminist Enterprise Commons (FEC) is a online co-working space for enterprising womxn, gender nonconforming and trans feminists looking for community, bravery and support for building, resourcing and strengthening norm-busting feminist enterprises (and by "enterprise" we mean businesses, nonprofits, collectives, co-ops and any basically kind of project).
This community was created and is lovingly cared for by LiisBethMX, a Canadian nonprofit enterprise which also publishes www.liisBeth.com.Here you will find new friends despite closed borders, unique member-initiated meet ups, skill-share workshops, ad-hoc mentors and transformational learning and sharing opportunities--plus a chance to process and debate today's painful and encouraging current events with feminist academics, political advocates, artists, enterprise founders, and community leaders. You don't need to wear a mask when you come in. And everyone makes and brings their coffee! Essentially, we operate a bit like an collectivist, enterprise mutual aid network for those working to create sustainable, impactful flourishing enterprises of any kind that challenges--ok--in some cases—outright defies tenets of capitalism, white supremacy, colonialism and patriarchy not to mention dominant entrepreneurship and innovation narratives. We need this space because working outside of the system in order to create and experiment with new systems and models is hard, undervalued as a form of innovation and under resourced because outcomes don't fit the "reinforce the status quo" formula that determines access.
Collectively, our members are a circuit of diverse, compassionate open-hearted activist-oriented entrepreneurs creators, researchers and community leaders known as "FEC'ers".Apart from all the benefits, FEC'ers also gather here because this is a non-surveilled (i.e.: Not Facebook), non-patriarchal, adventurous, safe, intersectional, inter-generational, trans inclusive space.
We are based in Toronto, Ontario, and therefore, not surprisingly bring a uniquely Canadian feminist perspective to this work. Toronto has arguably become the North American centre for the advancement of feminist enterprise. We gratefully operate in a culture and nation where leaders talk about "intersectional feminism" in parliament without derision. That said, at present, about 30% of our members are in the U.S. and 10% are from other countries including France and India. Can't wait to meet you!
STOP!! This is NOT a womxn's empowerment network--though we promise this space will make you feel powerFUL, plus refreshed, challenged and supported.
Social media handles @FECtrek @liisbethq www.liisbeth.com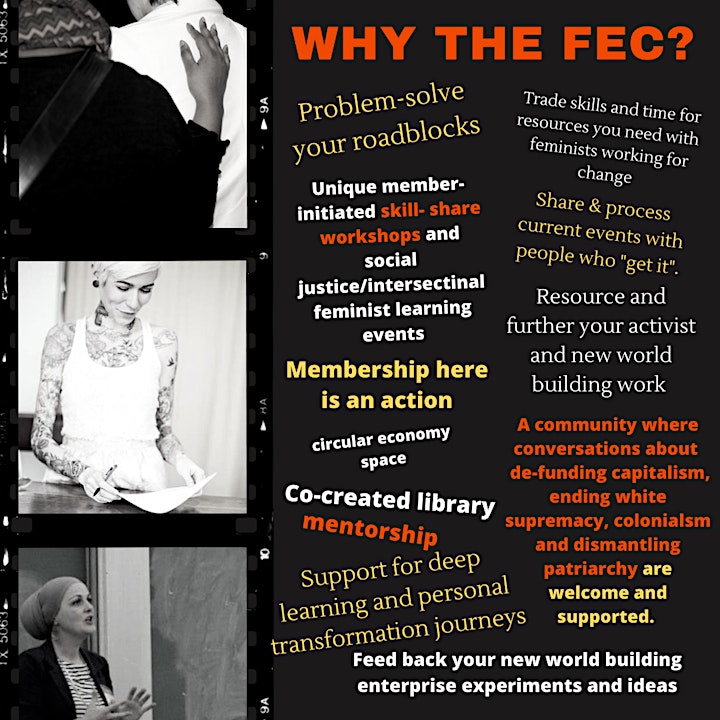 ABOUT LIISBETH.COM
LiisBeth is a womxn-led and owned indie intersectional-lens centered feminist media enterprise with a global outlook based in Tkaronto (Toronto), Ontario, on the traditional lands of the Wendat, the Haudenosaunee, the Anishinabek, and the Mississaugas of the New Credit.
We publish an open-access monthly digital magazine (two-five features) and subscriber only newsletter for feminist entrepreneurs, creators, innovators, leaders and "solutionaries" working to re-imagine the economy and change business culture." We also co-produce the Entrepreneurial Feminist Forum (EFF) and have recently launched a new membership-based online community space, the Feminist Enterprise Commons, where solutionaries can meet, share and learn.
We exist because there are not enough stories being published about womxn entrepreneurs, creators and though leaders who work to build anti-oppressive, anti-racist, gender-lens informed enterprises and communities. This work is hard. Imperfect. And deserves to be recorded and supported.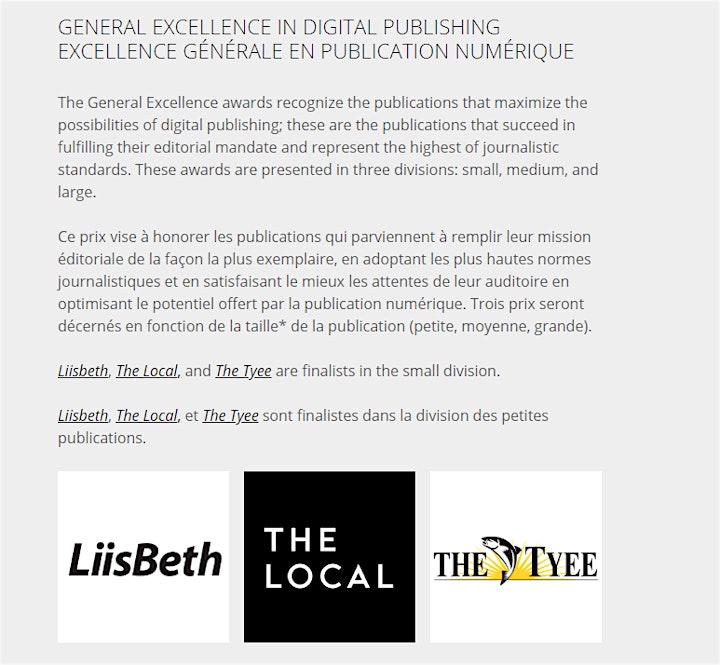 A WORD ABOUT OUR TICKET PRICING PHILOSOPHY
To recognize the value of the work that will go into this event and to generate some funds to fairly pay our presenter plus helps sustain the work of Liisbeth.com and the Feminist Enterprise Commons' online community, FEC event tickets are available at three price levels: Future Doula, Culture Maker and Pay What You Can--even if it is only $2.00 (no judgement!). It's about the commitment to show up--not the amount.
To select the ticket option that feels right for you, draw on the wisdom and example of Holly Poole-Kavana at Red Bird Botanicals. CV Harquail brought this framework to our attention. Holly created this guidance (below) which we cite with gratitude.
Consider choosing a lower ticket level if you:
are supporting children or have other dependents
have significant debt
have medical expenses not covered by insurance
receive public assistance
have immigration-related expenses
are an elder with limited financial support
are an unpaid community organizer
Consider choosing a higher ticket level if you:
Consider a higher ticket level if you:
own the home you live in
have investments, retirement accounts, or inherited money
travel recreationally
have access to family money and resources in times of need
work part time by choice
have a relatively high degree of earning power due to level of education (or gender and racial privilege, class background, physical ability, etc.) Even if you are not currently exercising your earning power, I ask you to recognize this as a choice.