The Fine Print is a feminist author conversation series produced by Lana Pesch & hosted in the Feminist Enterprise Commons (FEC) Community
About this event
Join Lana Pesch in conversation with Shaena Lambert about her latest novel, Petra. The book brings to life a early but important German feminist and environmental revolutionary, Petra Kelly and the circle of activists who transformed environmental and global politics.
In our conversation with the author, we will explore how social change making happens today and what can be learned by Petra Kelly's story.
BOOK REVIEW
"This is a moving psychological portrait…a murder mystery and a keenly persuasive psychological portrayal of the often-acrimonious inner workings of protest and electoral politics. Lambert's handling of these disparate elements is unified by her lapidary prose and her wise, compassionate portrayal of her characters' human fallibility and complexity. It will appeal both to the general reader and to anyone who has ever been involved in movements for peace, justice and environmental sanity. Highly recommended."—The Vancouver Sun
ABOUT THE AUTHOR
Since the publication of her story collection The Falling Woman, in 2002, Shaena Lambert has been heralded as one of Canada's most exciting new writers. The Hamilton Spectator called her "a writer with Alice Munro's understanding of the human heart, and Yann Martel's gift for inhabiting the hearts and minds of different characters." Her other books include Radiance, Oh, My Darling, and Petra.
A dedicated environmentalist and climate activist, Shaena was arrested twice on Burnaby Mountain for crossing a police barrier, to protest the building of the Trans Mountain oil pipeline from the Alberta tar sands, and continues to actively oppose oil pipelines, logging of old growth, and other policies leading to climate change and environmental destruction.
Her stories have appeared in top international magazines including The Walrus, Zoetrope: All Story, Ploughshares and Image: Dublin, and been chosen four times for Best Canadian Stories. She has taught fiction writing through Humber College, The Writers' Studio of Simon Fraser University, and Hollyhock Centre for Lifelong Learning.
Order Petra (Random House, 2020) from your favourite indie book seller.
ABOUT THE NOVEL
Inspired by Petra Kelly, the charismatic woman who was the guiding force of the original Green Party, Shaena Lambert brings us a timely and captivating new novel about a woman who changed history –and who, like many history-changing women, has been largely erased.
Told by Manfred Schwartz from his place in a present world even more beset by existential threats, Petra is an exploration of love, jealousy, and the power of social change. It portrays an age, like our own, on the brink of global disaster, and explores the subtle healing forces we possess, set against those that pitch us deeper into chaos. A woman capable of founding a new and world-changing politics and taking on two superpowers, Petra must still grapple with her own complex nature, and a singular and fatal love.
DOWNLOAD AND READ THE COMPLMENTARY EXCERPT HERE.
ABOUT IN FINE PRINT
The Fine Print is a new, FEC MEMBER EXCLUSIVE, one-hour online series about writing and reading hosted by Lana Pesch that aims to explore an author's process, purpose and what it means to be a an activist writer.
The Fine Print series will host a total of six conversations with authors from now until June 2021. We hope you will join us!
LiisBeth suggests that you purchase your books from the publishers or independent bookstores.
The Feminist Enterprise Commons (FEC) is a online co-working space for enterprising womxn, gender nonconforming and trans feminists looking for community, bravery and support for building, resourcing and strengthening norm-busting feminist enterprises (and by "enterprise" we mean businesses, nonprofits, collectives, co-ops and any basically kind of project).
This community was created and is lovingly cared for by LiisBethMX, a Canadian nonprofit enterprise which also publishes www.liisBeth.com.Here you will find new friends despite closed borders, unique member-initiated meet ups, skill-share workshops, ad-hoc mentors and transformational learning and sharing opportunities--plus a chance to process and debate today's painful and encouraging current events with feminist academics, political advocates, artists, enterprise founders, and community leaders. You don't need to wear a mask when you come in. And everyone makes and brings their coffee! Essentially, we operate a bit like an collectivist, enterprise mutual aid network for those working to create sustainable, impactful flourishing enterprises of any kind that challenges--ok--in some cases—outright defies tenets of capitalism, white supremacy, colonialism and patriarchy not to mention dominant entrepreneurship and innovation narratives. We need this space because working outside of the system in order to create and experiment with new systems, ways of resourcing revolutionary work and inclusive operating models is hard, undervalued as a form of innovation and under resourced because outcomes don't fit the "reinforce the status quo" formula that determines access.
Collectively, our members are a circuit of diverse, compassionate open-hearted activist-oriented entrepreneurs creators, researchers and community leaders known as "FEC'ers".Apart from all the benefits, FEC'ers also gather here because this is a non-surveilled (i.e.: Not Facebook), non-patriarchal, adventurous, safe, intersectional, inter-generational, trans inclusive space.
We are based in Toronto, Ontario, and therefore, not surprisingly bring a uniquely Canadian feminist perspective to this work. Toronto has arguably become the North American centre for the advancement of feminist enterprise. We gratefully operate in a culture and nation where leaders talk about "intersectional feminism" in parliament without derision. That said, at present, about 30% of our members are in the U.S. and 10% are from other countries including France and India. Can't wait to meet you!
STOP!! This is NOT a womxn's empowerment network--though we promise this space will make you feel powerFUL, plus refreshed, challenged and supported.
Social media handles @FECtrek @liisbethq www.liisbeth.com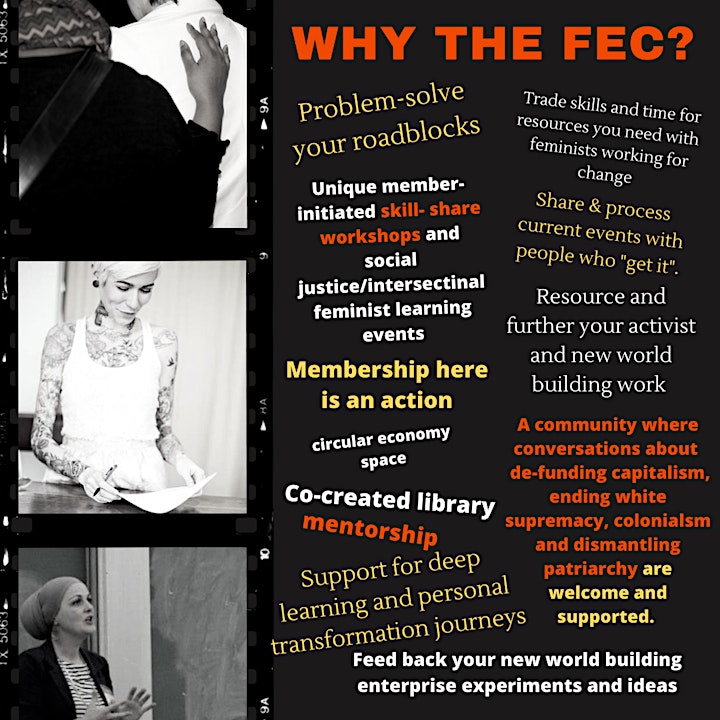 ABOUT LIISBETH.COM
LiisBeth is a womxn-led and owned indie intersectional-lens centered feminist media enterprise with a global outlook based in Tkaronto (Toronto), Ontario, on the traditional lands of the Wendat, the Haudenosaunee, the Anishinabek, and the Mississaugas of the New Credit.
We publish an open-access monthly digital magazine (two-five features) and subscriber only newsletter for feminist entrepreneurs, creators, innovators, leaders and "solutionaries" working to re-imagine the economy and change business culture." We also co-produce the Entrepreneurial Feminist Forum (EFF) and have recently launched a new membership-based online community space, the Feminist Enterprise Commons, where solutionaries can meet, share and learn.
We exist because there are not enough stories being published about womxn entrepreneurs, creators and though leaders who work to build anti-oppressive, anti-racist, gender-lens informed enterprises and communities. This work is hard. Imperfect. And deserves to be recorded and supported.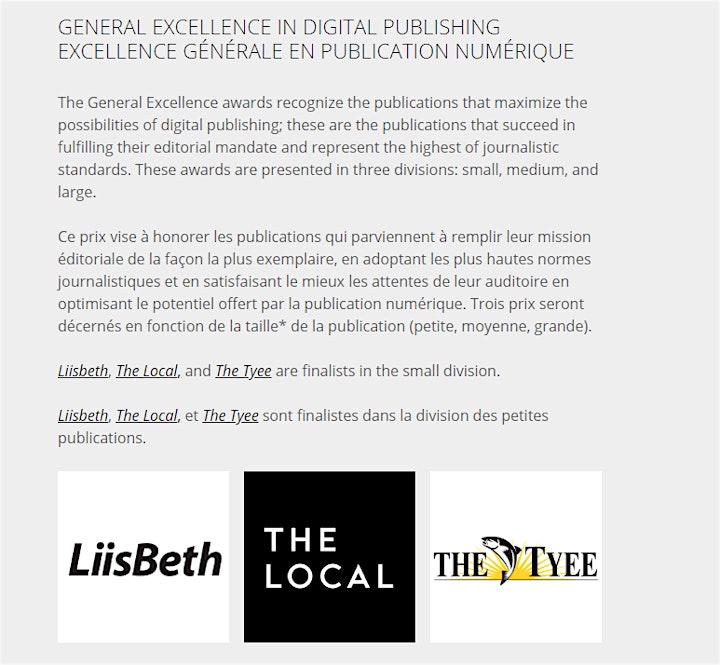 A WORD ABOUT OUR TICKET PRICING PHILOSOPHY
To recognize the value of the work that will go into this event and to generate some funds to fairly pay our presenter plus helps sustain the work of Liisbeth.com and the Feminist Enterprise Commons' online community, FEC event tickets are available at three price levels: Future Doula, Culture Maker and Pay What You Can--even if it is only $2.00 (no judgement!). It's about the commitment to show up--not the amount.
To select the ticket option that feels right for you, draw on the wisdom and example of Holly Poole-Kavana at Red Bird Botanicals. CV Harquail brought this framework to our attention. Holly created this guidance (below) which we cite with gratitude.
Consider choosing a lower ticket level if you:
are supporting children or have other dependents
have significant debt
have medical expenses not covered by insurance
receive public assistance
have immigration-related expenses
are an elder with limited financial support
are an unpaid community organizer
Consider choosing a higher ticket level if you:
Consider a higher ticket level if you:
own the home you live in
have investments, retirement accounts, or inherited money
travel recreationally
have access to family money and resources in times of need
work part time by choice
have a relatively high degree of earning power due to level of education (or gender and racial privilege, class background, physical ability, etc.) Even if you are not currently exercising your earning power, I ask you to recognize this as a choice.
Our last event! Highlight reel only.