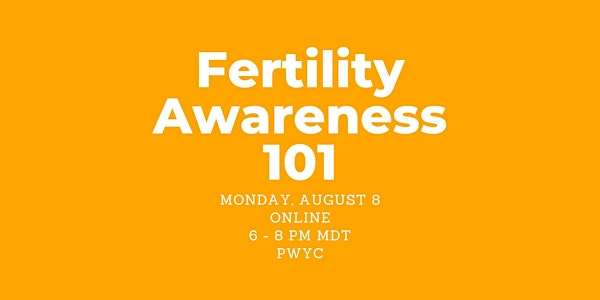 Fertility Awareness 101
A webinar to answer the questions what, why, and how of fertility awareness!
Refund Policy
Contact the organizer to request a refund.
Eventbrite's fee is nonrefundable.
About this event
🙋‍♀️ Interested in contraception that's just as effective as the pill but has no synthetic hormones?
🙋‍♀️ Ready to have a baby and want to know when you're fertile?
🙋‍♀️ Want to get to the bottom of irregular cycles or period pain?
Then this talk is for you!
What you will learn:
- What fertility awareness is (and what it's not!)
- What hormonal contraceptives really do to a woman's body
- How hormonal contraception really works
- How charting your cycles can help you prevent OR achieve pregnancy without medical intervention
- Why period trackers aren't reliable
- Why you SHOULD be charting if you have irregular cycles
- And so much more!
Everyone welcome regardless of gender, sexual orientation, or knowledge level.
💰This is a Pay-What-You-Can Talk
About the speaker:
Chloe is a Justisse Holistic Reproductive Health Practitioner and Certified Full Spectrum Fertility Awareness Educator. Infused with joy, laughter, and play, Chloe teaches fertility awareness education to women and people with cycles so they may regain their sexual and reproductive sovereignty, become advocates for their own health, and live vibrant, healthy lives.
Connect with Chloe 😁