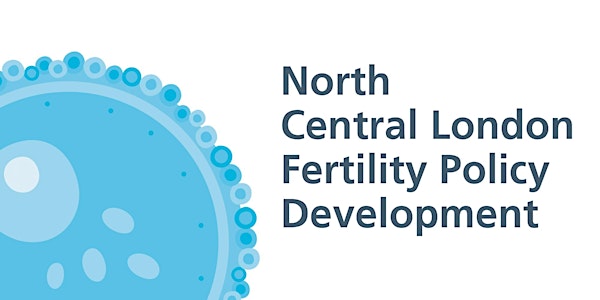 Fertility Policy Development - Public meeting for CAMDEN Residents
NCL Fertility Policy Development - Public Meeting for Camden Residents
About this event
In April 2020, the clinical commissioning groups in Barnet, Camden, Enfield, Haringey and Islington joined to become the North Central London Clinical Commissioning Group (NCL CCG). Each CCG had an individual Fertility Policy and these are still being used by NCL CCG.
We are working on developing one Fertility Policy for all NCL boroughs. The first stage included seeking views from residents and clinicians, plus reviewing clinical evidence and national guidance
This stage produced a set of recommendations that have been used to inform the development of a draft single Fertility Policy.
If you would like to view the Engagement and Recommendations reports produced following the completion of stage 1: please click here.
NCL CCG is now seeking views on the draft single Fertility Policy, from clinicians, service users and residents. The feedback we receive will be taken into consideration when finalising the Policy.
Join us at our public meeting - specifically for residents of Camden - to give your views and feedback on the draft single Fertility policy.
Please note: If you are a resident of Camden but are unable to join this meeting, we are also holding two NCL-wide meetings, which you can attend, details of which can be found below.
NCL wide - Face to face meeting
Organizer of Fertility Policy Development - Public meeting for CAMDEN Residents