October 03, 2021- Montreal Réception, cérémonie d'ouverture, projection du film "C-Section" de David Oryan
About this event
La cinquième édition du Festival du film libanais au Canada aura lieu à Montréal du 3 octobre au 7 octobre 2021.
Nous vous invitons chaleureusement à assister à la cérémonie d'ouverture du tapis rouge.
Date : Le dimanche 3 octobre 2021
Endroit : 3500, boul. Côte-Vertu Ouest, Montréal (Québec) H4R 2X7
Code vestimentaire : Tenue de cocktail
19 h - Cocktail et séance de photos sur le tapis rouge avec des invités d'honneur
20 h - Cérémonie d'ouverture
20 h 30 - Projection du film « C-Section » de David Oryan
22 h - Discussion avec les invités : Rola Beksmati et les producteurs
en arabe avec sous-titres anglais
Deux couples de milieux sociaux et financiers extrêmement différents - l'un extrêmement riche et l'autre misérablement pauvre - se rencontrent involontairement dans la maternité que les deux futures mamans doivent partager. Juste après la naissance des bébés, les deux familles traversent une série d'évènements qui deviennent incontrôlables et imprévisibles seconde par seconde.
Avec : Gabriel Yammine, Ammar Chalak, Pamela el Kik, Rola Beksmati, Chady Haddad, Ramy Atallah.
Les billets sont disponibles sur Eventbrite.ca, par téléphone au (514) 552-5153 et par courriel : info@lffcanada.com.
Pour de plus amples renseignements, veuillez visiter www.lffcanada.com ou communiquer avec nous par courriel : info@lffcanada.com.
-------------------------------------------------------------------------------------
The fifth edition of the Lebanese Film Festival in Canada will take place in Montreal from October 03 till Oct 07, 2021
We warmly invite you to attend the red-carpet opening event.
Date: Sunday, October 3, 2021
Location: 3500 Blvd. Cote-Vertu Ouest, Montreal, Quebec H4R 2X7
Dress code: Cocktail attire
7: 00 pm - Cocktail reception and red-carpet photo opportunity with guests of honour
8:00 pm - Opening ceremony
8:30 pm - Screening of the movie 'C-Section' by David Oryan
10:00 pm - Panel discussion with Guests: Rola Beksmati and the producers
in Arabic with English subtitles
C-Section is centered on two couples from extremely different social & financial background- one extremely rich and the other miserably poor- unwillingly meet in the same hospital's maternity room after delivery, where the events goes completely out of control and unpredictably thrilling second by second.
Starring: Gabriel Yammine, Ammar Chalak, Pamela el Kik, Rola Beksmati, Chady Haddad, Ramy Atallah.
Tickets are available on Eventbrite.ca, by phone at (514) 552-5153, and by email at info@lffcanada.com.
For more information, please visit www.lffcanada.com or contact us at info@lffcanada.com.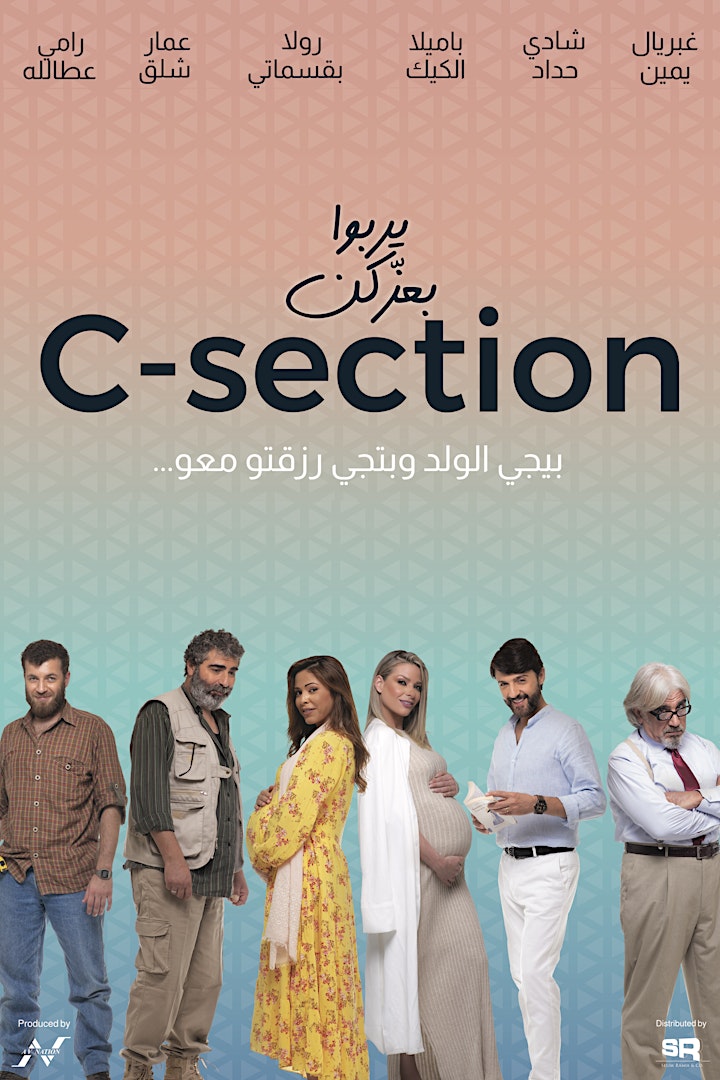 Organizer of Festival du Film Libanais au Canada - Tapis Rouge - Montreal