5 octobre, 2021- Montreal Projection du film "Yom Eh Yom La2" (Marriage with Benefits) de Nabil Lebbos
About this event
La cinquième édition du Festival du film libanais au Canada aura lieu à Montréal du 3 octobre au 7 octobre 2021.
Date : Le mardi 7 octobre 2021
Endroit : 3500, boul. Côte-Vertu Ouest, Montréal (Québec) H4R 2X7
21 h - Projection du film « Yom Eh Yom La2 » de Nabil Lebbos
en arabe sans sous-titres
Alors que la date de son mariage approche, Sahar a soudain une peur bleue de se marier en raison du taux élevé de divorce parmi les couples de son entourage, principalement causés par la routine conjugale quotidienne. Elle propose une solution à son fiancé Chafiq, un homme conservateur et traditionnel : ils seront en couple un jour sur deux et entièrement libres de faire ce qui leur plaît un jour sur deux. Mais ce mariage hors normes apportera au couple une montagne de défis et de problèmes auxquels ils n'avaient pas pensé.
Avec : Ziad Bourji, Pamela El Kik, Hisham Haddad
Les billets sont disponibles sur Eventbrite.ca, par téléphone au (514) 552-5153 et par courriel : info@lffcanada.com.
Pour de plus amples renseignements, veuillez visiter www.lffcanada.com ou communiquer avec nous : info@lffcanada.com.
------------------------------------------------------------------------------------
The fifth edition of the Lebanese Film Festival in Canada will take place in Montreal from October 03 till Oct 07, 2021
Date: Tuesday, October 7, 2021
Location: 3500 Blvd. Cote-Vertu Ouest, Montreal, Quebec H4R 2X7
9:00 pm - Screening of the movie 'Yom Eh Yom La2' by Nabil Lebbos
in Arabic no subtitles
As the wedding date approaches, Sahar faces a marriage phobia due to the high rate of divorce among the couples in her surrounding mainly because of the daily marital routine. She asks her fiance Chafiq, a man of conservative and traditional mind, to get married in a day on day off way which gives the couple a total freedom from marriage in the day off. This kind of marriage will create a new kind of challenges and troubles for the couple.
Starring: Ziad Bourji, Pamela El Kik, Hisham Haddad
Tickets are available on Eventbrite.ca, by phone at (514) 552-5153, and by email at info@lffcanada.com.
For more information, please visit www.lffcanada.com or contact us at info@lffcanada.com.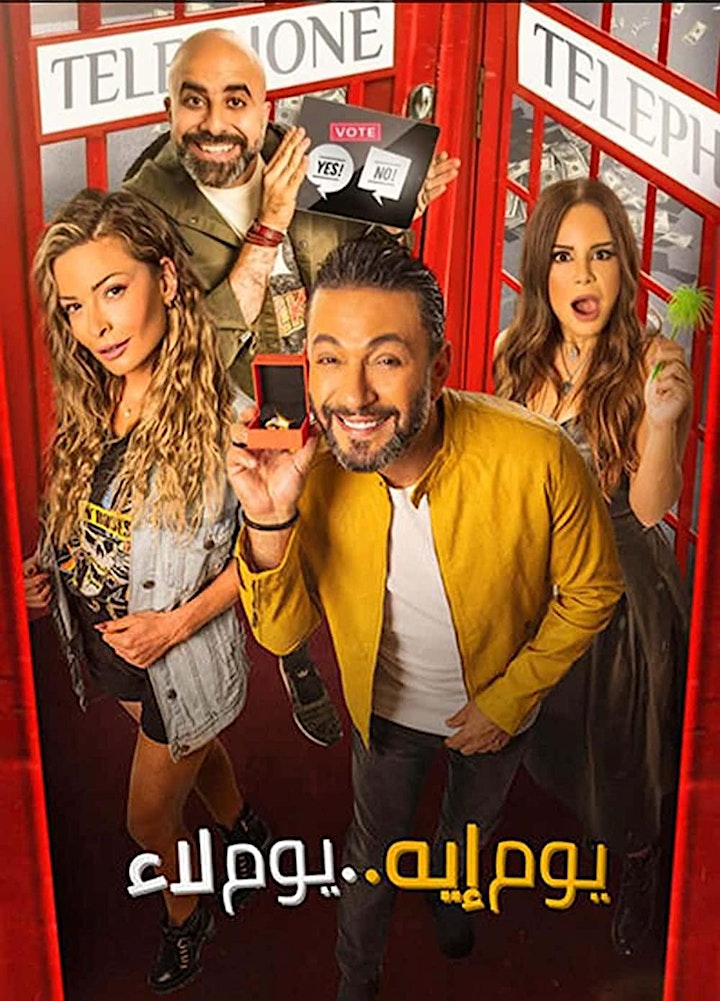 Organizer of Festival du Film Libanais au Canada - Yom Eh Yom La2 - Montreal