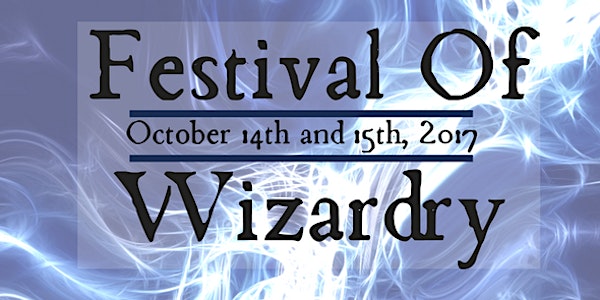 Festival of Wizardry
When and where
Location
Blyth and District Community Centre and Campground 377 GYPSY LN Blyth, Ontario Canada
Description
Disclaimer: (Festival of Wizardry, formerly known as Transfigured Town: Goderich)
***SOLD OUT*** (No tickets will be sold at the door)
Stay Tuned Here for More Exciting Announcements! Coming in Mid July!
Back for a second year, 2017 sees the wizarding festival return to West Ontario for another weekend of magical wizarding fun.
Ever wondered how you could play Quidditch in the non-magical world? Quidditch Canada and 7 teams from across Ontario and Quebec will be competing in a tourney to show you how. Take part in interactive demonstrations so that you can experience how it's played. Don't forget to bring the littles out to the Kidditchpitch to try it out too!
Live music will be playing throughout the day by three amazing Wrock bands that love Harry Potter as much as you do! Sit and relax in the grass with some magical treats as you listen to the fantastic tunes played by: The Lovegoods, Tonks and the Aurors, & Draco and the Malfoy's
Skits and Actors and Theatricks, Oh My! From the big stage, to the small stage, and just about everywhere in-between you will find interactive magic and skits that will pull you into the world of wizardry! Professor's will teach you Defence Against the Dark Arts, Potions Class, and Divination Class. Will you be picked to have your fortune told? Or to craft a love potion? Find the actors after their skits to take selfies and roam our Selfie Park to take some great pics by our sets and props.
The Activity Station will have you learning your swishes and flicks. Come to decorate your own wand, colour a bookmark, get your face painted with lightning bolts or dark marks, and so much more!
The Fantastic Clues and Where to Find Them Scavenger Hunt and Tom's Riddles will test your Harry Potter cleverness and bring you about town to seek out treasures and great discounts on local products. Once you've finished you can put your name into the Goblet for your chance to win a BIG prize.
You'll be able taste your favourite magical treats and brews, take a stroll through our vendor tent with their wizarding shops and watch as wizard's perform magic before your eyes.
And that's not all! Stay tuned for another big surprise!
*This fan festival is a fundraising event that is in no way associated with J.K. Rowling, Scholastic Books or Warner Bros., nor are they liable in any way for this event.