Description
This workshop is all about finalizing your daytime look with an eclectic set of sunnies for Shambhala or goggles for the Burn. A pair of sexy-shades is a sure fire way to take your lewk to the next level. During the two hour workshop, you'll dig deep into a collection of bedazzles to design your very own set of custom Envisions sunnies. Envisions will lay out the strategy for a pair of sunnies that stay on your face and holds up to multi-festival use. She's also there with hands-on design assistance, expert tips, and tricks, and the secret sauce to keep it all together.
Materials
This is a bring-your-own-glasses (or goggles) kind of workshop. Grab a new pair at the Velvet Underground, a set of old ski-googles at the Re-Use-It, or bring a pair of shades have lying around the house. Keep in mind, robust quality frames stand up to festival season better than cheap-dollar store buys.
Envisions supplies all the bedazzles you could ever need. Over the years she has curated a vast collection of bits and bobs collected including beads, vintage jewelry, chains, stones, and more. You are also encouraged to bring any old or broken jewelry to repurpose into a stylish pair of festival shades. Don't throw it out! Recycle it into something fantastic!
About Envisions Festival Wear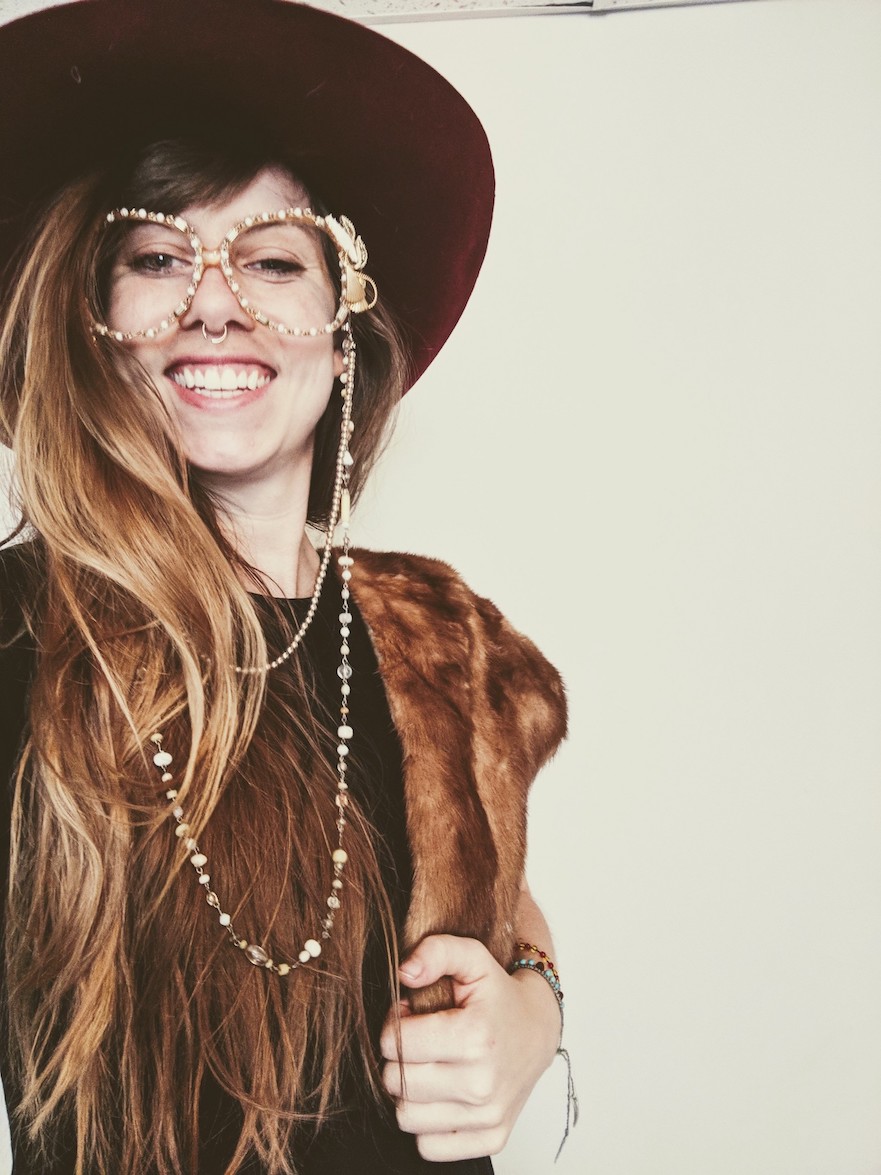 Jessica is a creative who travels the world by way of dusty dance floors. From Burning Man to the Eclipse to Envision and beyond, she has a unique eye for festival style. In 2017 she began selling super special sunglasses, goggles, vintage, and upcycled items to fellow festival goers looking for that perfect cherry on top. Her festival fashion line, Envisions, is a curated vision of drum beats, bare feet, and one-of-a-kind accessories.