Description
Nous sommes heureux de vous inviter à notre Gala 2017 pour soutenir les activités de Aboriginal Help Centre
English Translation Follows.
---
A PROPOS DE L'ÉVENEMENT
Notre pays manifeste toujours avec une grande fierté son caractère multiculturel. Sans aucun doute les Premières Nations représentent un élément très spécial dans cette mosaïque des peuples. Cependant, est-ce qu'on accorde vraiment une première place aux Nations que nous appelons Premières ? Connaissons-nous assez leurs cultures, leurs valeurs et leurs habitudes ? Le 22 juin prochain, Aboriginal Help Centre fait sa contribution pour le rapprochement avec les Premières Nations en introduisant aux Montréalais la cuisine autochtone.
Tous les bénéfices du Gala sont destinés à Aboriginal Help Centre pour soutenir ses programmes d'aide aux clients autochtones. Aidez le Centre en participant à cet évènement unique !
Savourez un repas trois services composez des plats de tradition autochtone ;

Assistez à la performance musicale de notre talentueux invité spécial !

Participez à un tirage de prix excitant ;

Et, bien sûr, recevez votre cadeau de bienvenu au Gala !
Des reçus aux fins d'impôt vous seront remis pour chaque don ou acquisition. Le numéro d'organisme de bienfaisance enregistré d'Aboriginal Help Centre auprès du Gouvernement fédéral : 850019308RR0001.
À PROPOS DE ABORIGINAL HELP CENTRE
Aboriginal Help Centre a été créé comme un organisme de bienfaisance enregistré en Octobre 2012 et, depuis, il fournit des services essentiels à environ 50 clients, membres des Premières Nations, chaque jour. L'année dernière, l'organisme a dépensé presque 500 000 $ pour ses différents programmes d'aide.
La mission principale d'Aboriginal Help Centre est d'offrir un refuge à des gens des Premières Nations et, plus spécifiquement, à des personnes sans domicile, des femmes abusées, jeunes en difficultés et d'autres groupes vulnérables qui ont besoins d'aide légale, financière, éducative et médicale.
Aboriginal Help Centre possède deux centres de services à Verdun. Deux autres se trouvent à des endroits non divulgués (au Québec et en Ontario) pour assurer la sécurité et la confidentialité de leurs clients.
Pour toute information concernant l'Organisme veuillez contacter le responsable des Relations Publiques, Monsieur Richard Philie au (514) 279 9434 ou (514) 712 4410.
L'adresse : 609 rue Galt Montréal (Québec) H4G 2P6 Canada
INSIDE ABORIGINAL HELP CENTRE: DAISY BENJAMIN HELPS ADMINISTER THE ORGANIZATION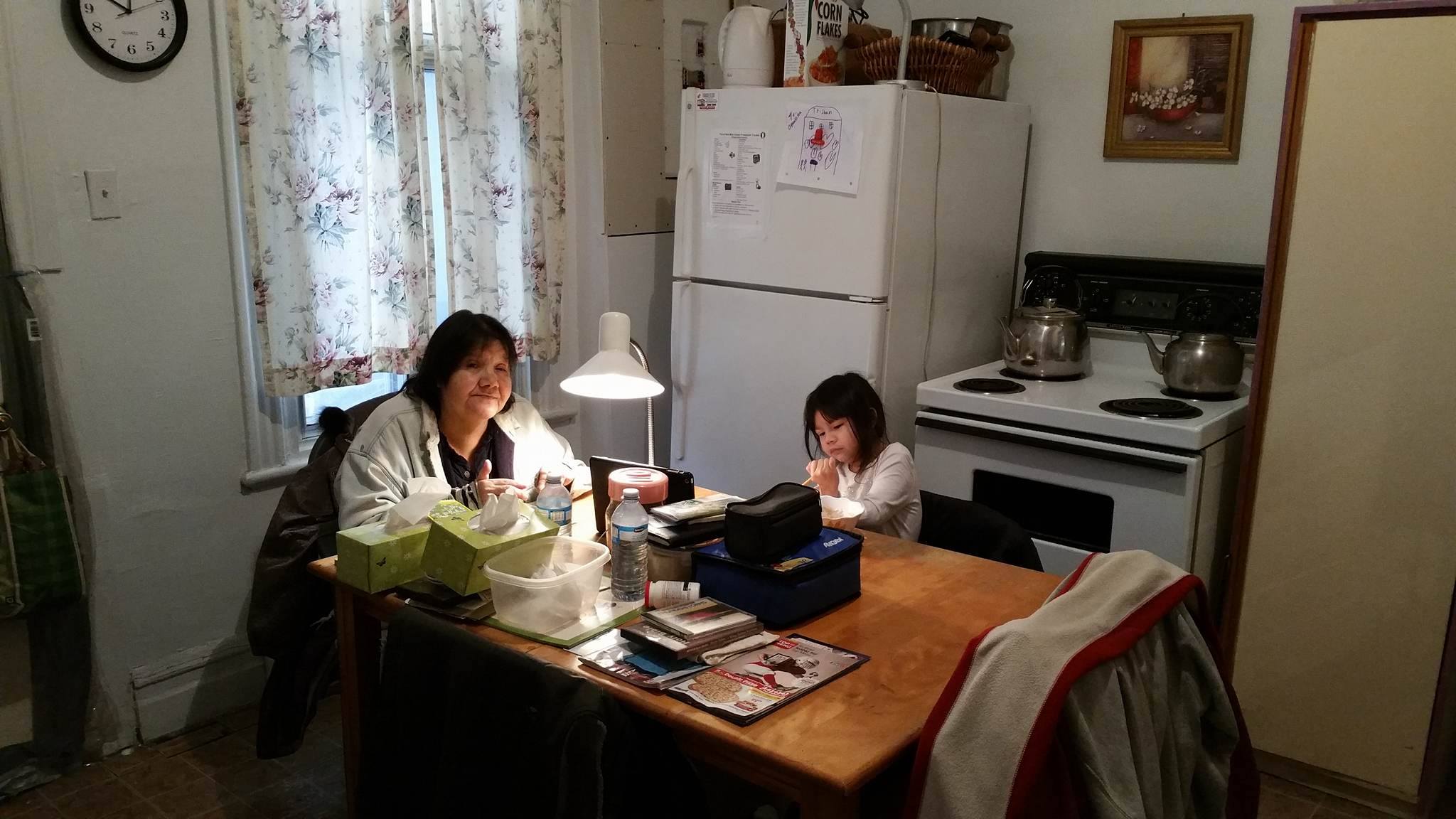 A PROPOS DU LIEU DE L'ÉVENEMENT
« Trattoria Cinecitta » est avantageusement situé sur le Boulevard Décarie, au coin avec la rue Isabella. Le restaurant a aimablement offert son espace pour l'organisation de cet événement exclusif. Le lieu est facilement accessible par le transport en commun (Métro Snowdon) et possède également un stationnement intérieur et extérieur. http://www.trattoriacinecitta.com/en/gallery/
NOUS AVONS POSSIBILITÉS DE COMMANDITE POUR L'ÉVÉNEMENT (POSITIONNEMENT DANS NOTRE PROGRAMME D'ÉVÉNEMENT, MENTION LORS DE L'ÉVÉNEMENT, PUBLICITE SUR LES RÉSEAUX SOCIAUX. S'IL VOUS PLAÎT, CONTACTEZ L'ORGANISATEUR POUR PLUS D'INFORMATIONS.
Si vous ne pouvez pas être présent à notre événement, nous vous invitons tout de même de faire votre contribution par un don. Les dons peuvent se faire en ligne dans la section de la Billetterie. Les reçus pour les fins d'impôts vous seront transmis.
MERCI BEAUCOUP POUR VOTRE SOUTIEN !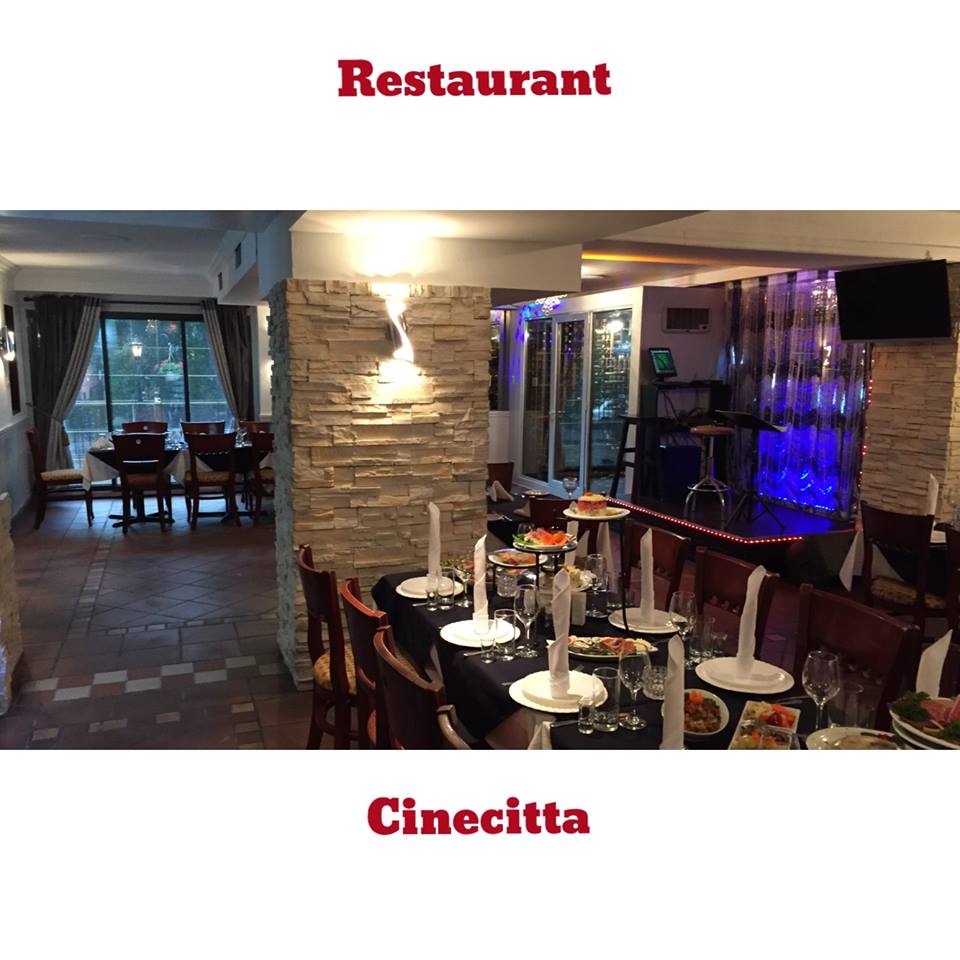 ---
In support of Aboriginal Help Centre fund-raising initiative, we are pleased to invite you to our 2017 Celebrate Canada and Quebec with Native Taste Gala.
---
ABOUT THE EVENT
Our country always prides itself on consisting of incredibly rich multi-cultural mosaic. There is no doubt that First Nations people are part of Canada but not always in the fist place they deserve despite the name given to them. Little do we know about many aspects of First Nations cultures, their values and habits. Aboriginal Help Centre will make its contribution to bridge this gap by introducing First Nations cuisine to all Montrealers.
All proceeds from the event will go directly to Aboriginal Help Centre to support the organizations programs for First Nations clients. Help us to raise funds by attending this unique event:
Enjoy a Three-course Meal Comprised of Traditional First Nations Dishes.

Enjoy Live Music Performance by our talented special guests !

Participate in Exciting Raffle

Receive a Welcome Gift
Donation receipts will be issued for each purchase to get partial refunds upon filing tax returns. Charity registration number:

850019308RR0001.
ABOUT ABORIGINAL HELP CENTER
Aboriginal Help Centre was created as a charity organization in October 2012 and since then the organization has been providing various services to an average number of 50 First Nations clients per day. Last year the organization spent $500,000 on various programs.
The mission of Aboriginal Help Center is to provide shelter services for aboriginal people , especially homeless people, abused women, troubled youth, and other vulnerable groups who are in need for legal, financial, educational, and medical resources.
Aboriginal Help Center has two locations in Verdun.
Plus, the organization runs two undisclosed locations for the safety and confidentiality of its (one in Quebec and one in Ontario).
For any information about the organization, please, contact Public Relations representative, Mr. Richard Philie at (514)-279-9434 or (514) 712-4410
Address: 609 rue Galt Montréal (Québec) H4G2P6 Canada
ABOUT THE VENUE
Trattoria Cinecitta is conveniently located along Decarie Boul. on the corner with Isabella Street. The restaurant kindly provided their facility to organize this exclusive event. It is easily accessible by public transportation (Snowdon metro) and has an inside and outside parking.
http://www.trattoriacinecitta.com/en/gallery/
WE HAVE EVENT SPONSORSHIP OPPORTUNITIES (PLACEMENT IN OUR EVENT PROGRAM BROCHURE, MENTIONING DURING THE EVENT, PUBLICITY ON SOCIAL NETWORKS. PLEASE, CONTACT THE ORGANIZER FOR MORE INFORMATION.
IF YOU ARE NOT ABLE TO ATTEND, ANY DONATION WILL BE GREATLY APPRECIATED. DONATIONS CAB BE MADE ONLINE IN THE TICKTES SECTION. DONATION RECEIPTS WILL BE PROVIDED.
THANK YOU SO MUCH FOR YOUR SUPPORT!