Figuration: In Studio at OBJX Life Drawing Experience
About this event
With a live model providing inspiration, join artists in an evening figurative drawing session. This non-instructed drop-in session allows you to focus on developing your skill in any preferred medium, capturing shapes, gestures and postures of the figurative form. Get creative with good vibes, music and art.
Drop ins are welcome, please come with enough time to settle in.
Free Parking Available
Please enter through shipping door number 2, then follow the OBJX signs to upstairs studio.
About the evening:
Life Drawing
Figuration: Life Drawing Sessions is a drop-in artistic experience intended to be a networking opportunity for visual artists, centred around drawing sessions and a life model.
Artists are encouraged to explore different techniques and approaches to capture the model. The evening is arranged in timed increments increasing in time as the session progresses. What sets the sessions apart is the focus on garnering opportunities for engagement with other creatives and honest conversations about artistry and body positivism. It's a movement.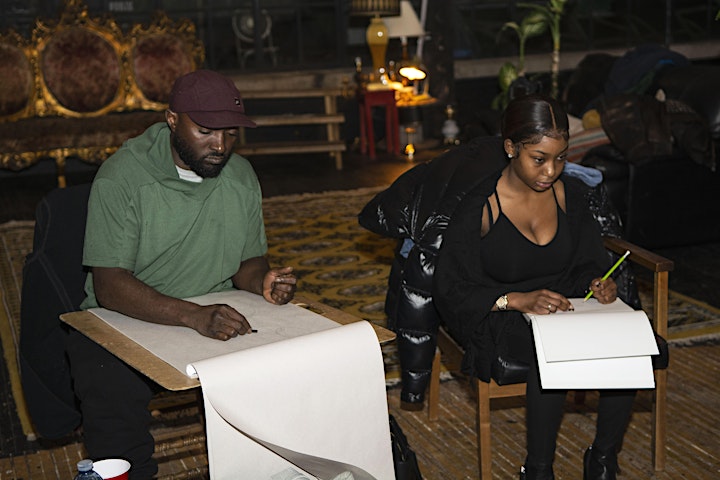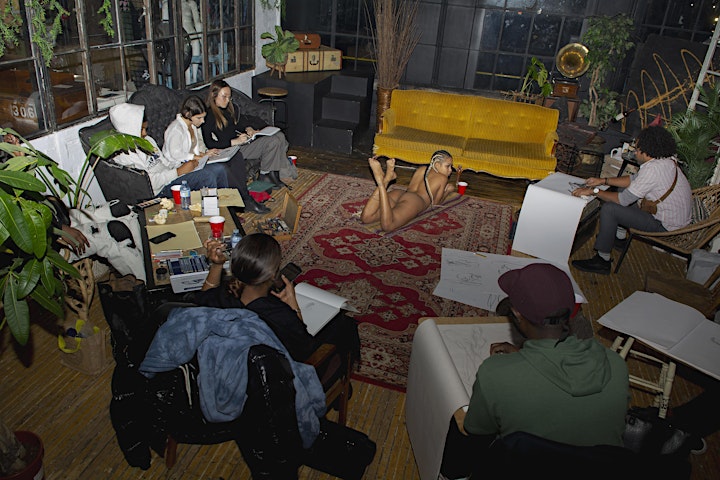 Organizer of Figuration: In Studio at OBJX Life Drawing Experience
Reynold Thomas's work shows a perfect mix of exquisite beauty and raw strength. His art is marked by distinct colour selections and bridges abstract and figurative art. Feel free to explore the extensive collection of figurative charcoal drawings and abstract paintings excavating the theme of beauty. At R. Thomas Art, services provided are live paintings, paint nights, art for your events and workshop facilitation.