Description
Celebrate the holidays, Filipino-style.

Introducing FILIPINOESQUE, Toronto's Fair Trade Fashion and Filipino Fusion Dessert Bar Pop-Up!
For two days only on December 1st and 2nd, we're popping up in Toronto to bring you a unique holiday shopping experience. Shop Cambio & Co.'s curated collection of conscious Filipino brands (all designed and handcrafted in the Philippines), while you enjoy gourmet sweets from the FILIPINOESQUE Dessert Bar by Filipino Fusion Desserts.

Saturday night will feature a series of FILIPINOESQUE Lightning Talks and a Mixer, a series of 3-minute talks by leading members of Toronto's Filipino community.

Brought to you by the organizers of the sold-out event Fair Trade, Fashion, Philippines and Toronto's first-ever Halo Halo Holiday Pop-Up. We're back and bigger than before!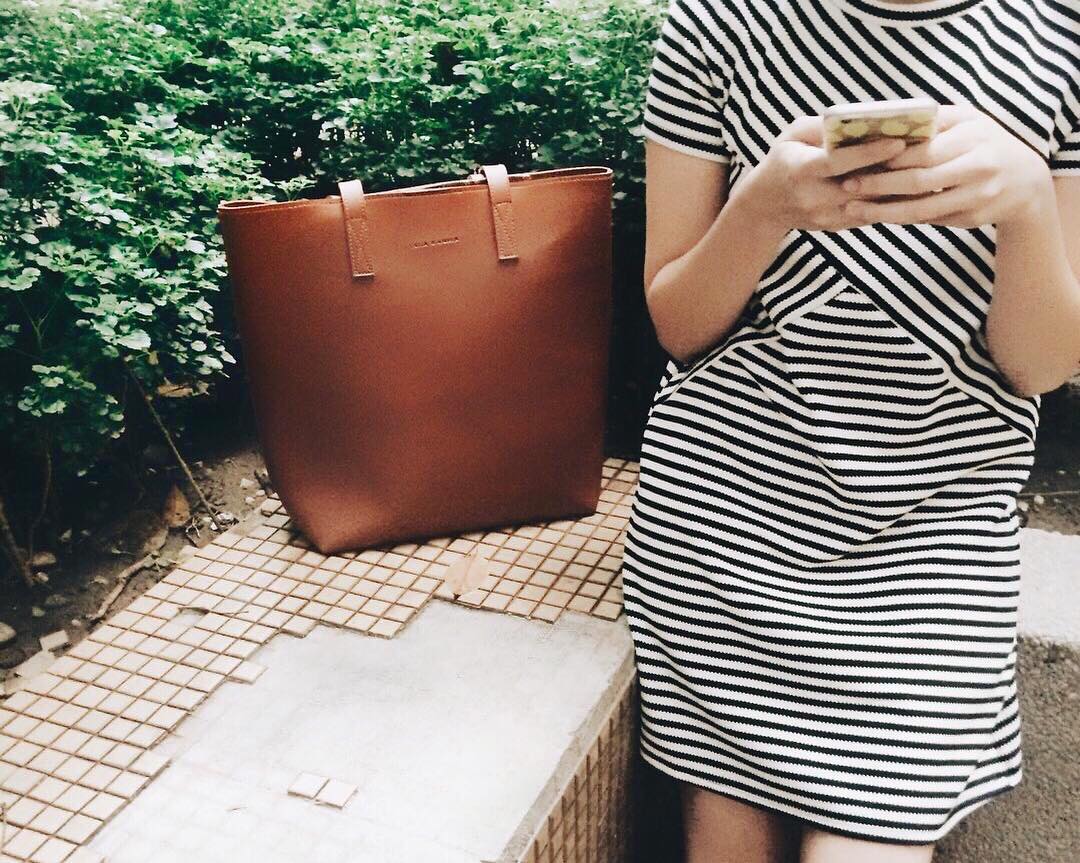 Shop: Designed & Handcrafted in the Philippines
The Philippines is home to a vibrant community of young, innovative startups who are using fashion to eradicate poverty. Bags handwoven from centuries-old indigenous weaving techniques. Upcycled jewellery from secondhand T-shirts. Woven scarves and fashion accessories that fuse traditional Filipino techniques with contemporary designs. These are just some examples of the Filipino brands leading the way - and we're bringing them all to you here in Toronto.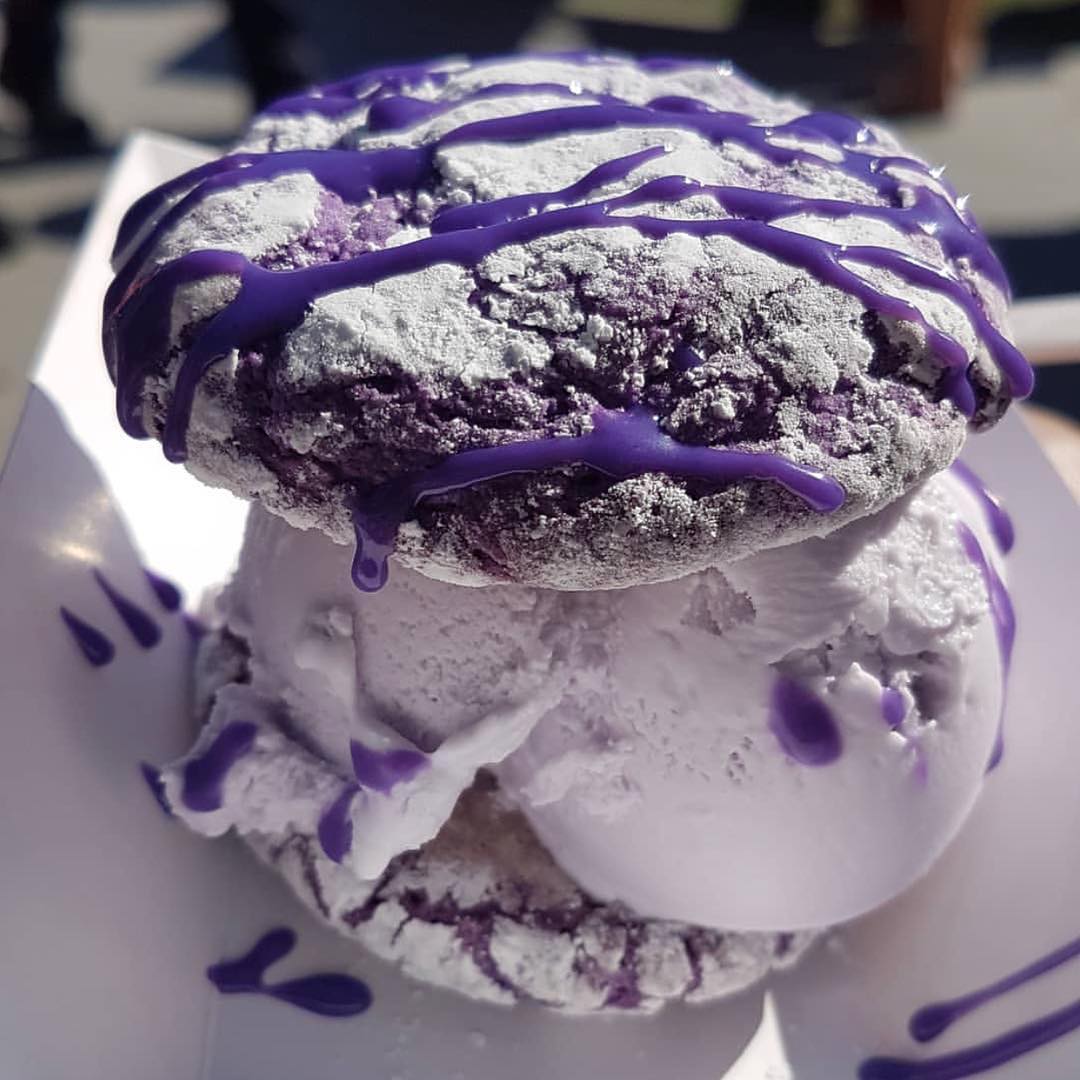 Indulge: A New Take On Filipino Desserts
Toronto's diverse and innovative food scene means greater opportunities to experiment, take risks, and deviate from the traditional. This is what Filipino Fusion Desserts is all about. Founders Rechie and Susan want to share their love of Filipino flavours and desserts with the world, while pushing the boundaries on desserts and what you think you know about Filipino cuisine. Will you join us on our fusion adventures?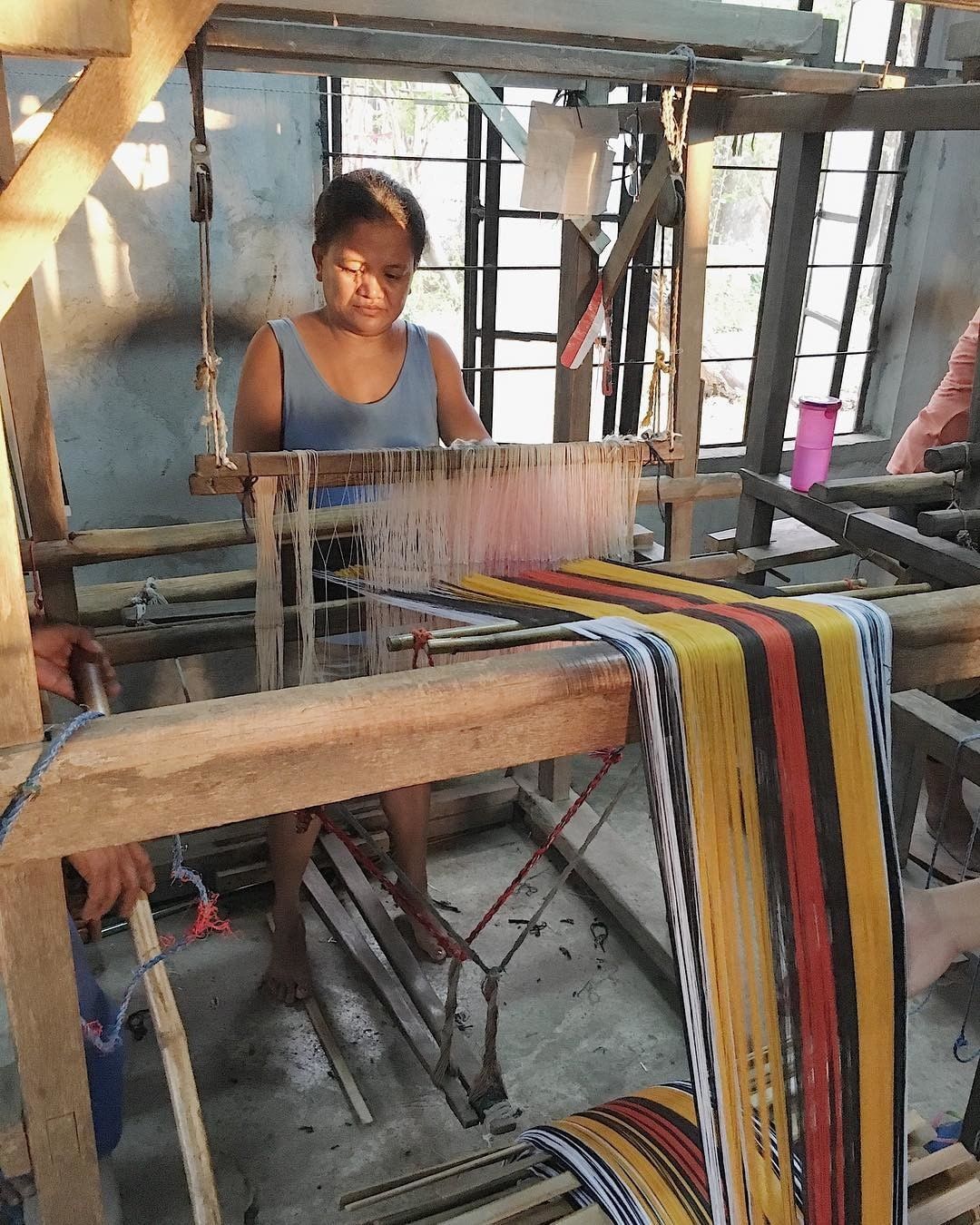 Celebrate: Filipino Heritage
Our pop-up is a celebration of all things FIlipino. Browse our showcase of Filipino weaves and discover the rich world of Filipino craftsmanship. We aim to shine the spotlight on talented Filipino artisans and entrepreneurs while giving back to our community.
---
FILIPINOESQUE Lightning Talks + Mixer
Join us on Saturday December 1st from 7PM-9PM for FILIPINOESQUE Lightning Talks, a series of inspirational TED-style talks by talented entrepreneurs and innovative members of Toronto's Filipino community.

7PM: Arrive, shop, eat, mingle
7:30PM: Opening remarks, Lightning Talks, Closing remarks
8:15PM: Mix and mingle. Live DJ. Continue to shop, eat, and drink. Meet the talented and innovative members from Toronto's Filipino community that you will hear from.
9PM: Event close.

This is an informal, mixer-style standing event. The Lightning talks + Mixer are FREE to attend, but do not include desserts or drinks. The Cambio & Co. Fashion Pop-Up and Filipino Fusion Dessert Bar will be operating throughout the evening. Limited spaces available.

Why host a Lightning Talk + Mixer?
We want to bring together Toronto's Filipino community and foster a sense of belonging and collaboration. By creating a space that celebrates the accomplishments of Filipino-Canadians within Toronto's spaces of food, fashion, business, and arts and culture, we hope to share our proud Filipino heritage with the greater Toronto community and the world.
Speakers

Justine Abigail Yu is a communications and marketing strategist for the social impact space and has worked with organizations operating in North America, Central America, East Africa, and Southeast Asia. She is the Founder and Editor of Living Hyphen, an intimate journal that explores the experiences of hyphenated Canadians and examines what it means to be part of a diaspora in our country. She is also currently the Communications and Marketing Director for Operation Groundswell, a non-profit organization that facilitates international service learning programs for youth. Her mission is to stir the conscience and spur social change.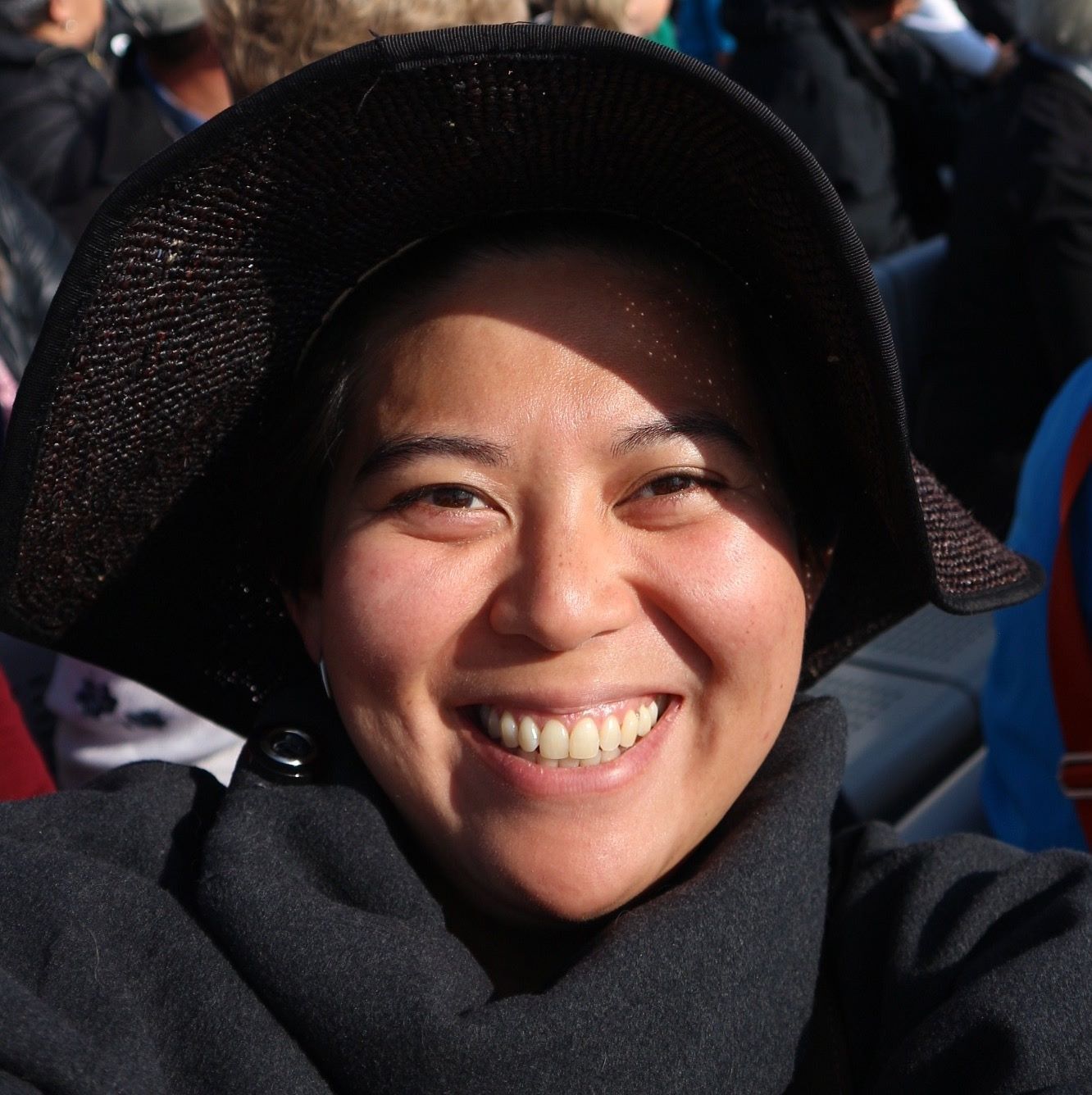 Nastasha Alli is a food and travel writer who talks about Filipino food traditions, history and culture on her blog - and her podcast called "Exploring Filipino Kitchens," where she interviews chefs, cookbook authors, historians and home cooks around the world. As a culinary tour guide in Toronto, she draws on over ten years' work in the hospitality and tourism industry to share unique, insider experiences with tourists and locals alike. Nastasha was recently named the winner of the "Food Sustainability Media Award" by the Thomson Reuters Foundation, for her article on "Why The Philippines May Run Out Of Fish By 2048".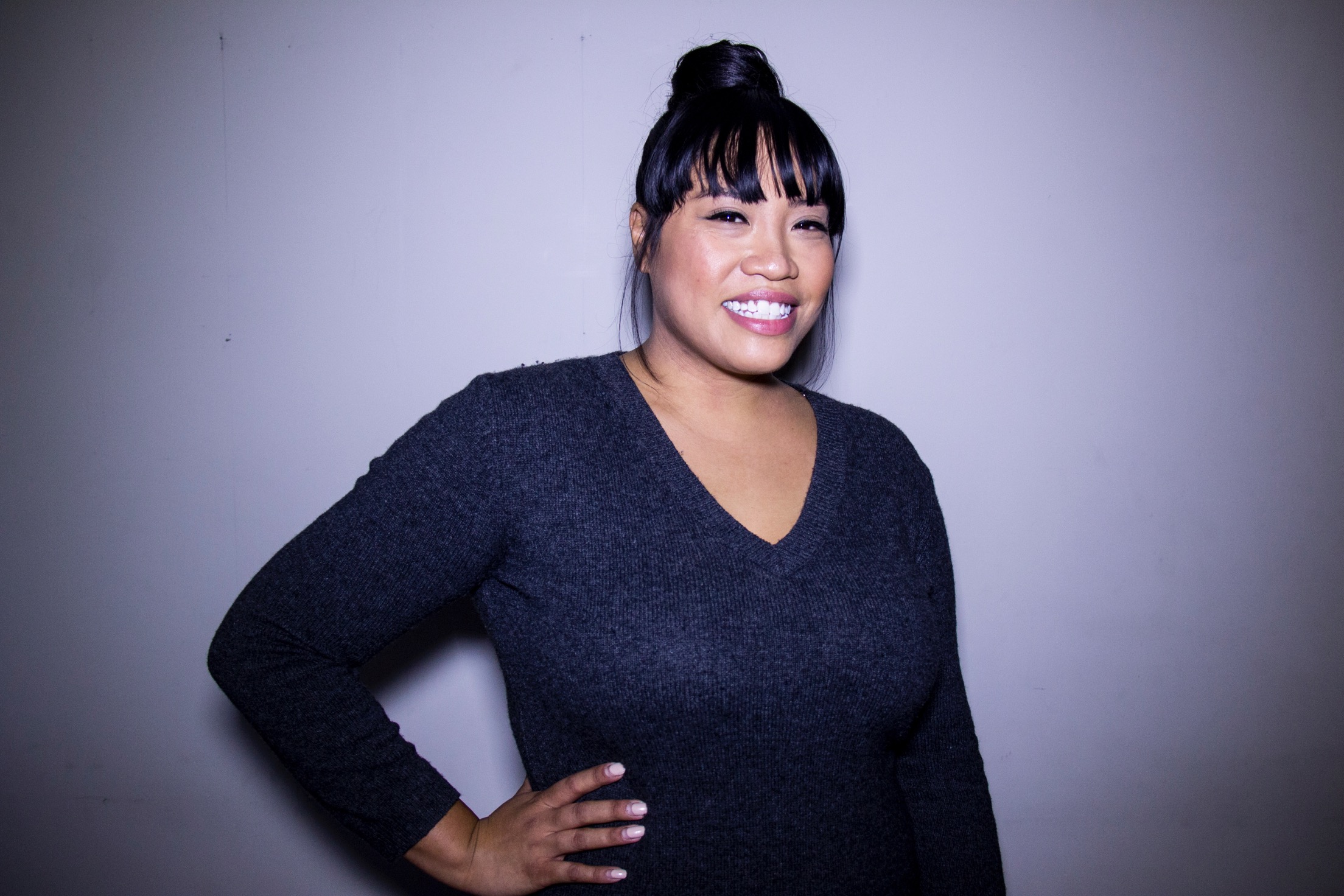 Jessie is a creative freelance Photographer. Born and raised in Toronto finding inspiration came easy to Jessie with her love for music, fashion & sneaker culture. Jessie has created and solidified a style of her own in this industry by shooting various projects ranging from food & lifestyle, events, concept based shoots, fashion and portraits. In her first solo exhibit she did a portrait series highlighting modern Filipino-Canadians in the creative industry in Toronto. All 12 candidates wore barong Tagalog (traditional dress of the Philippines) and put their modern spin on the garment as a tribute to their history and heritage.

When Jessie is not behind the camera, she is a Product Presentation Specialist at Nike Canada. Jessie delivers best-in-class retail presentations and product storytelling, across all categories and accounts in Canada. Over her 11 years, Jessie has worked on major sport moments such as the Women's World Cup, Nike Women's 15K and All Star Toronto.


Former competitive Track and Field runner, classically trained pianist, a hobbyist DJ, lover of music, and all things sweet and funky, Susan Perras is the other half of Filipino Fusion Desserts. Susan is a proud Filipina-Jamaican who has started multiple business ventures.

Baking for friends, family and coworkers, she has produced tasty and exciting cakes and confections. Her company Bitsy Treats Boutique debuted to the public in 2014 and has since served clients such as Twitter Canada. Now as Co-Owner of Filipino Fusion Desserts, Susan uses her culinary skills to create fun and interesting dessert and confectionary combinations marrying the Filipino flavours and desserts she has grown up with.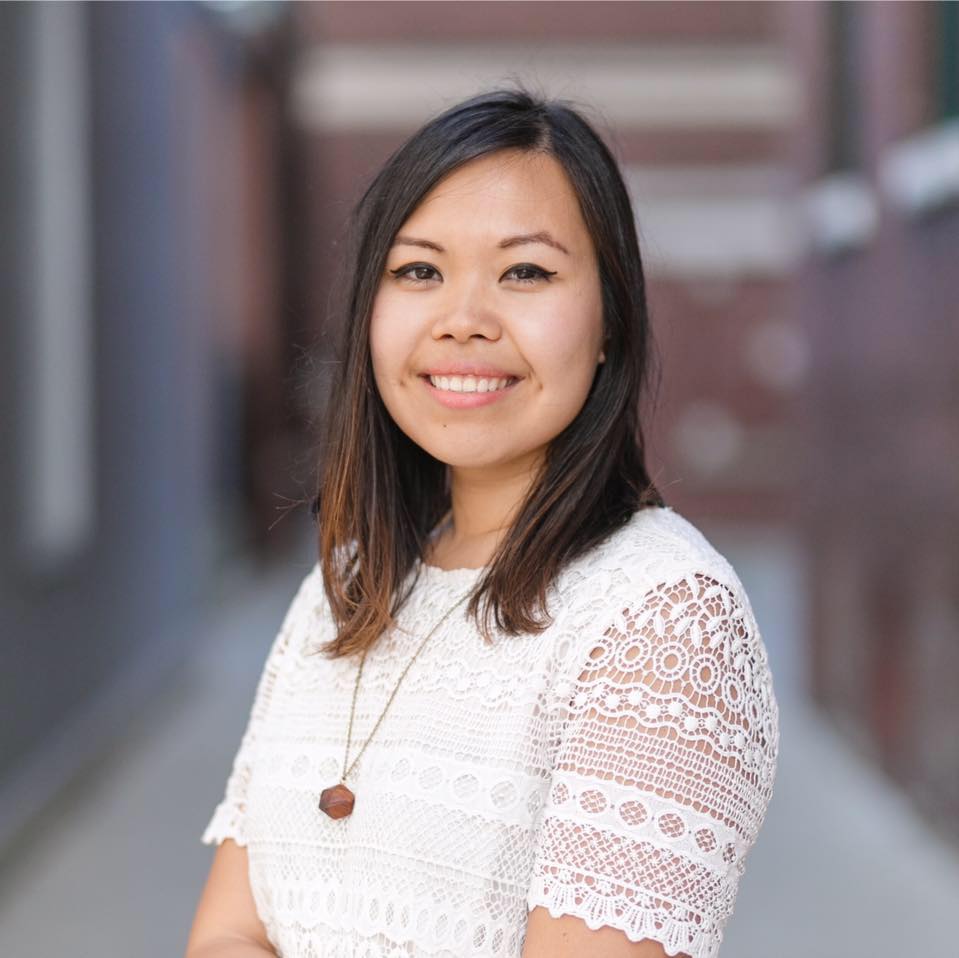 Gelaine Santiago is a proud Filipina-Chinese Canadian. She is the Co-Founder of Cambio & Co., an ethical fashion retailer specializing in consciously made products all designed and handcrafted in the Philippines. She is also one of the founders of ChooseSocial.PH, an online directory to discover socially conscious brands in the Philippines.

Gelaine has multiple years of experience working and volunteering in non-profits and social enterprises. She has a background in human resources and marketing, and currently works as a freelance writer, content strategist, and marketing consultant. Gelaine's passion lies in inspiring people to empower themselves. To live and give freely, follow their passions, and to live a life full of meaning that creates positive impact for others.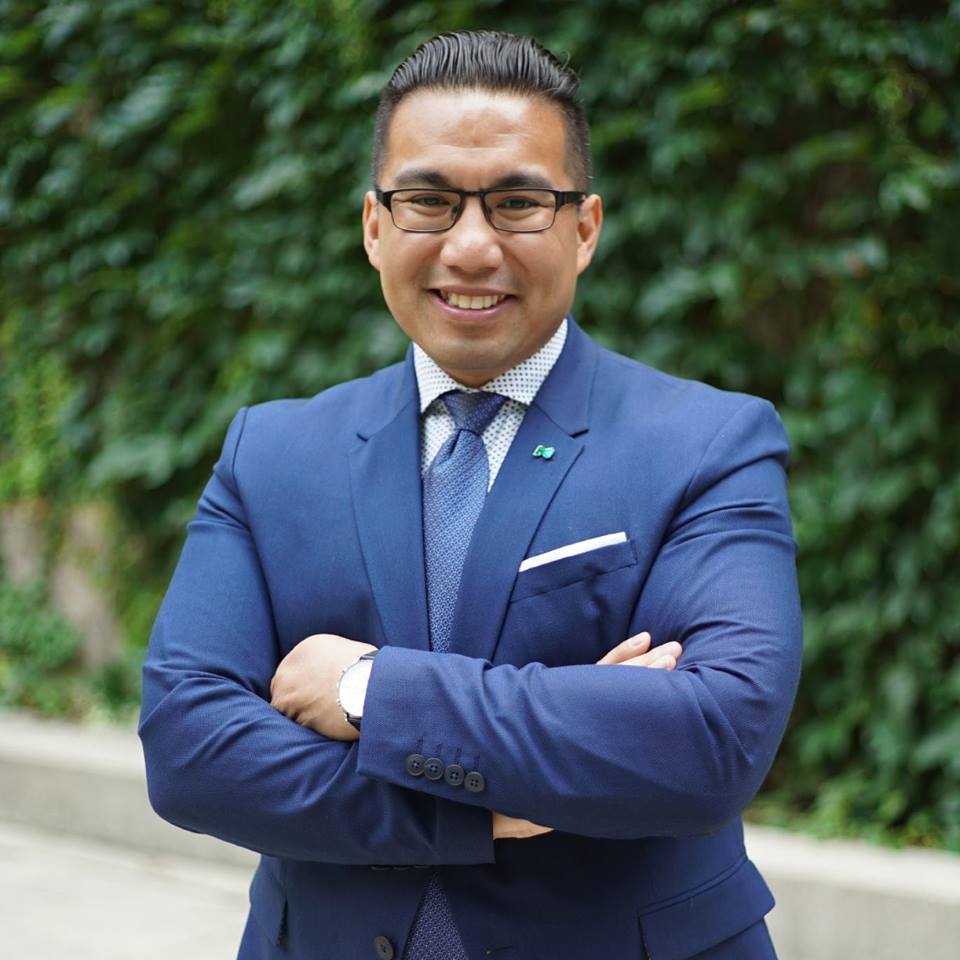 Louroz is a proven leader with a long track record of delivering smart and positive change to communities across the Greater Toronto Area.

As an active member of the community, he has worked with Waterfront Toronto and has also led a youth employment initiative and mentorship program at CivicAction to develop new partnerships with employers across the region to create job placement opportunities and work experiences for youth. He currently sits on the boards of numerous city organizations, and is also the Founding Chair of Rise Tribe Toronto, a non-profit focused on leadership, networking and mentorship for Filipino-Canadian youth.

He's sat on the boards of the Canadian Mental Health Association, Canadian National Exhibition, GO Transit, Heritage Mississauga and the United Way. Louroz has the distinct honour of being named a Global Shaper with the World Economic Forum.


Due to limited space, registration in advance is required for the Lightning Talks + Mixer. If you have registered and can no longer attend, please be considerate and cancel your ticket so we may give it to another attendee on the waitlist.

---
The FILIPINOESQUE Menu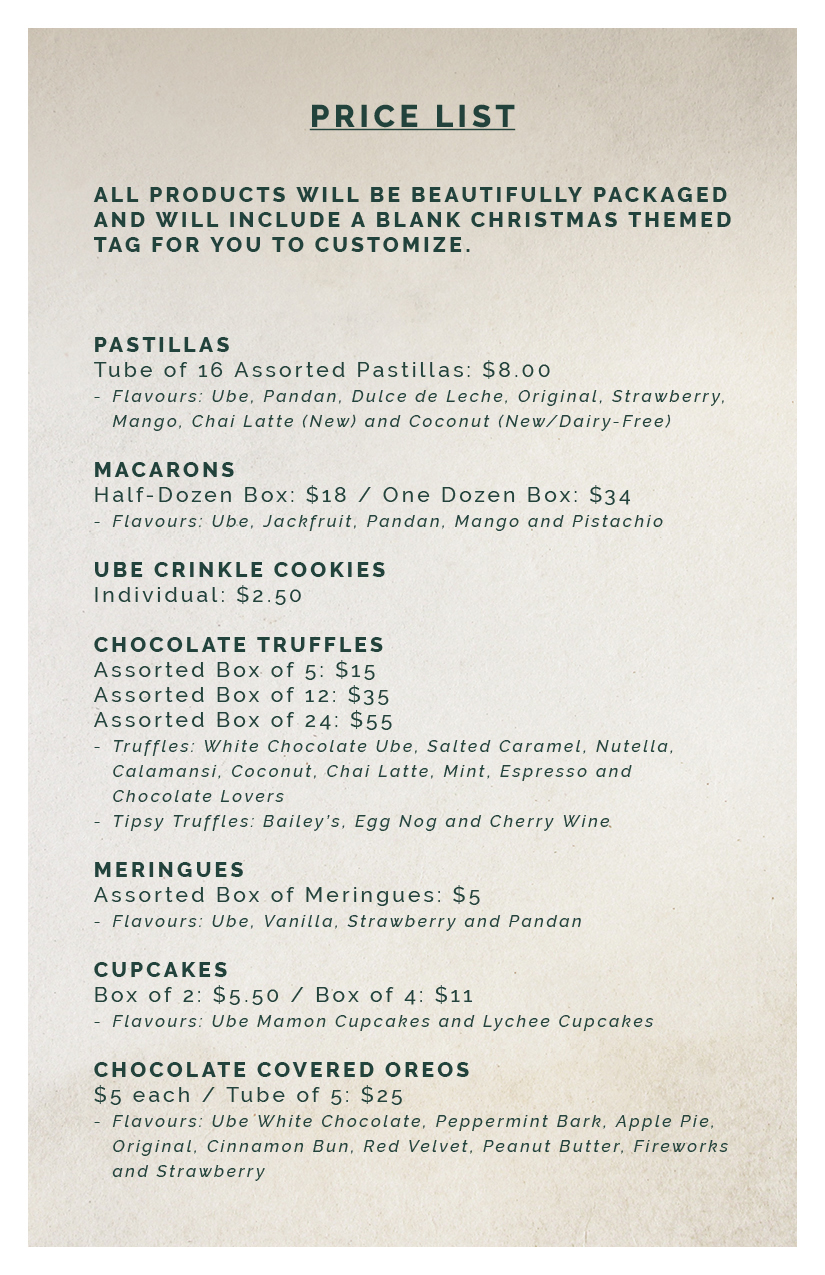 ---
Hosted by Cambio & Co. and Filipino Fusion Desserts.

About Cambio & Co.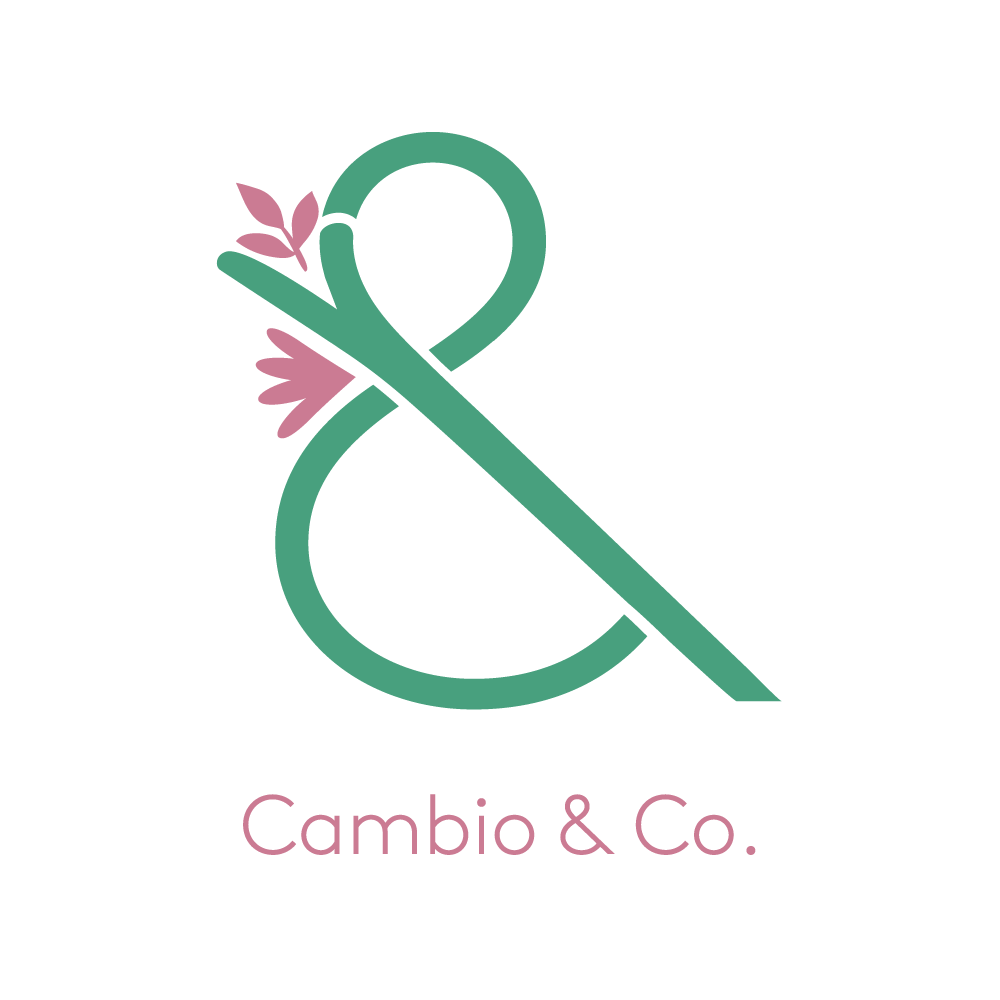 Cambio & Co. (pronounced cam-bee-oh) showcases contemporary, conscious fashion made with Filipino soul - all designed and handcrafted in the Philippines by talented Filipino artisans. We are proudly rooted in Filipino heritage and aim to share the beauty of Filipino craftsmanship with the world.
Learn more at www.shopcambio.co

About Filipino Fusion Desserts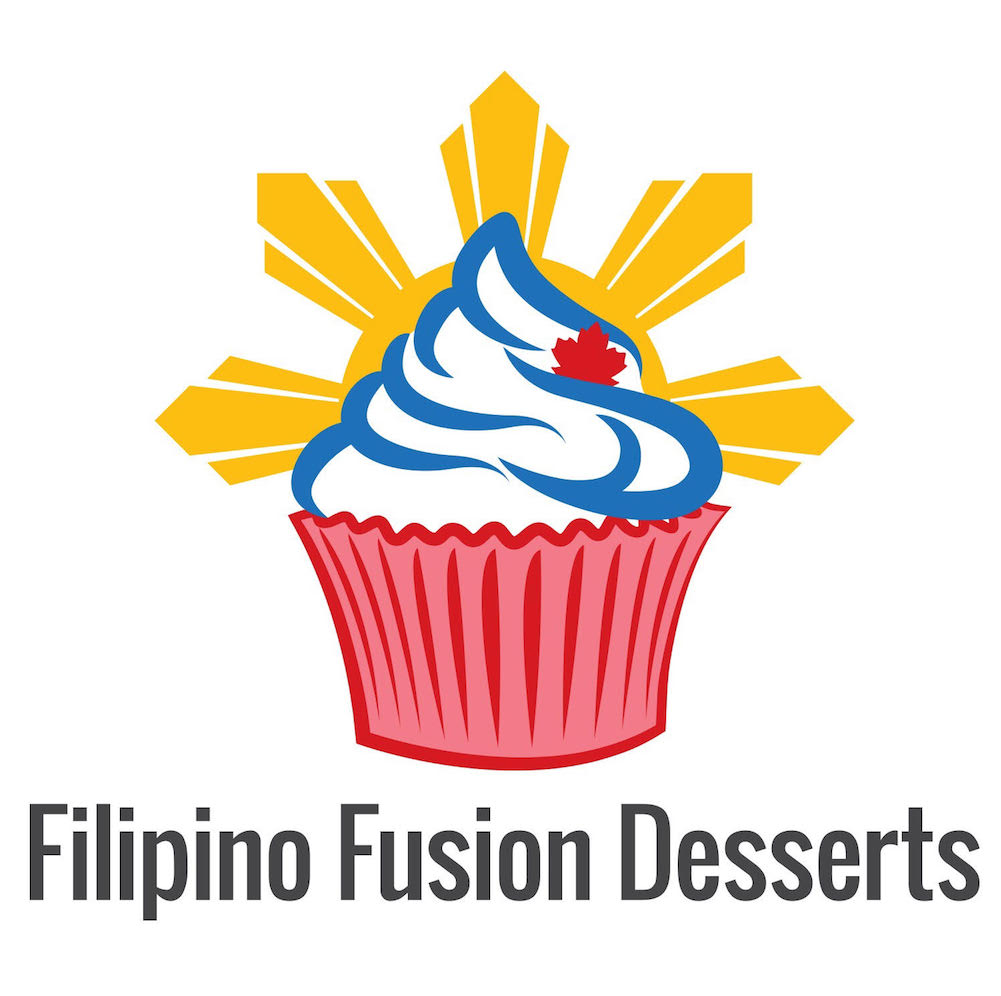 We create Filipino Inspired Modern and Classic Artisanal Desserts – Made from Scratch. We proudly cater Filipino Fusion Desserts in the GTA. Our desserts include a combination of traditional Filipino and Western desserts with a modern twist.
Learn more at www.filipinofusiondesserts.com
---
We will also have a live calligraphy station courtesy of Jovie from Pinya Letters


---
FAQs
Do I have to RSVP ahead of time to attend?
If you wish to attend the Lightning Talks and Mixer on Saturday December 1st from 7PM-9PM, registration is required due to space limitations. We are NOT accepting walk-ins.

To attend the shopping portions on December 1st (during the day) and December 2nd, registering online in advance is recommended but not required. By RSVPing in advance, we can better plan for the right quantities of food, drinks, and venue capacity to deliver you the best experience possible.
Will you be serving halo-halo?
No. We will NOT be serving halo-halo, but we will have a wide selection of ready-to-eat and boxed sweets from Filipino Fusion Desserts. This includes: pastillas, chocolate truffles, ube crinkle cookies, cupcakes, and more. Please refer to the full menu above.

What type of payment methods do you accept?
We accept cash, credit, and debit. If you're using debit ensure your card is tap enabled and compatible with Square.

Are the food and drinks free?
All food will be available for purchase through Filipino Fusion Desserts on-site. Cocktails and all alcoholic drinks can be purchased separately through the cocktail bar available on-site.

Will you be serving food, too?

Our Filipino Fusion Desserts Gourmet Bar will be serving delicious desserts such as their acclaimed ube crinkle cookies, gelato, Filipino fusion cannolis, and macarons. We won't be serving savoury foods or hot meals.

Will there be vegetarian, vegan, and/or gluten-free options available?
We will have a select number of desserts available that are gluten free or dairy free/vegan.
What type of products are available in the pop-up shop?
We're a specialty boutique featuring ethically crafted fashion accessories, such as bags, jewellery, and scarves. We have jewellery made from secondhand T-shirts, handwoven scarves crafted by indigenous artisan weavers, and a collection of handmade backpacks and weekenders available for purchase. All of our pieces are created in small batches and available in limited quantities.

You can browse our full shop and see what we have available at www.shopcambio.co and Instagram @cambio_co.
Can we continue to shop after the pop-up is over?
Yes! If you'd like to order desserts from Filipino Fusion Desserts, you can visit their website or reference the FILIPINOESQUE Holiday Dessert menu and email your order to info@filipinofusiondesserts.com.

You can also continue to shop Cambio & Co.'s collection of ethically made pieces through their website at www.shopcambio.co. We also ship to the United States.

Is there parking nearby?
We recommend to use public transit but if you do plan to drive, here's a list of all Green P parking close by.

Is the venue wheelchair accessible?
Unfortunately our venue does not have elevator access. Our pop-up is located on the second floor so our event is not recommended if you have difficulty climbing a flight of stairs.
If I have any questions or want to collaborate with you, who can I contact?
We like you already! Reach out to us at hello@shopcambio.co