Film Screening: A Day's Work

Friday, 28 April 2017 from 7:00 PM to 8:30 PM (EDT)
Event Details
Directed by David M Garcia
Written by Dave DeSario and David M Garcia
54 minutes, 2016, English
www.tempfilm.com
About the case of Day Davis who was killed on his first day of work as a temporary employee at the age of 21, A Day's Work provides a strong analysis of the $100-billion temporary staffing industry that is putting millions of workers at risk in the U.S. Through a multitude of experts' opinions, it offers a closer look into the industry, along with an incisive critique of the many corporate employers driven by profit over responsibility, and their complicit politicians. Balancing its traditional documentary storytelling is the film's gripping portrait of Day's family in their earnest search for answers, as narrated by his 17-year-old sister Antonia.
The screening opens Mayworks Festival on the solemn note of the National Day of Mourning that marks the passing of those who have been killed on the job or who have died as a result of workplace accidents and illness. After the screening there will be two short presentations by workers who have been active in the Fight for $15 and Fairness campaign that is pushing for labour law changes to ensure temp agency workers are protected in the workplace.
There is a second community screening of the film at Driftwood Community Centre Room 6, 4401 Jane Street on Wednesday May 3, 6 PM - 8 PM. Dinner, childcare and TTC tokens are provided at this screening.
In partnership with Jane Finch Action Against Poverty and Workers' Action Centre
Co-presented with Regent Park Film Festival, Hot Docs Festival, Cinema Politica
Co-sponsored by Ontario Workers Health and Safety Centre, United Steelworkers National, Canadian Labour International Film Festival, Jane Finch Centre, Community & Legal Aid Services Programme, York University Faculty Association Community Projects, Carpenters & Allied Workers Local 27
For full program and other announcements, please visit our website:
Mayworks Festival acknowledges the pivotal role public funding bodies play in maintaining a living, thriving culture for everyone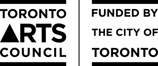 Proud to a Union Shop: CUPE 1281
When & Where

Carlton Cinema Auditorium 9
20 Carlton Street
Toronto, ON M5B 2H5
Canada

Friday, 28 April 2017 from 7:00 PM to 8:30 PM (EDT)
Add to my calendar
Organizer
MAYWORKS FESTIVAL OF WORKING PEOPLE AND THE ARTS is an annual multidisciplinary arts festival that celebrates the culture of all working peoples. Founded by the Toronto and York Region Labour Council, Mayworks has been uniting art and labour since 1986 by showcasing the cultural production of workers and their artist allies. Mayworks' goal is to support the compelling and vital work of both workers-as-artists and artists-as-workers. Mayworks' artistic vision is specifically guided by our equity policy that allows for representation of First Nations people, people of colour, queer and trans people, people with disabilities and young people as audiences and artists.