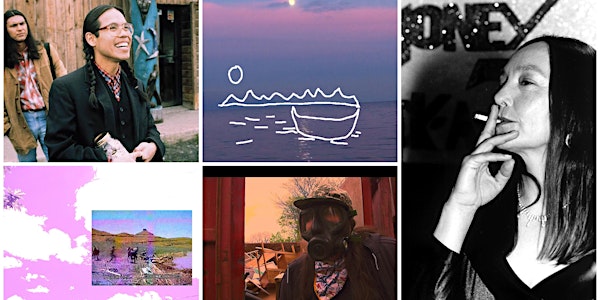 Films for Care: An Afternoon of Indigenous Films
Join us at ArtworxTO's Pop Up Hub at Collision Gallery for an afternoon of Indigenous films
About this event
Join us at ArtworxTO's Pop Up Hub at Collision Gallery for an afternoon of Indigenous films. Exhibition curator Emma Steen will introduce a mix of short and feature length films directed by Indigenous filmmakers.
Shorts Programme - filmmakers in attendance
1:10pm: A Sacred Place (5m 22s) dir. Natalie King
1:20pm: Part Three (4m 14s) dir. Kaya Joan
1:28pm: Reclamation (11m) dir. Thirza Cuthand
Feature Films
2:00pm: Honey Moccasin (47m) dir. Shelley Niro
3:00pm: Smoke Signals (89m) dir. Chris Eyre
PLEASE NOTE: Proof of double vaccination will be required to enter the gallery, and masks must be worn at all times. Complimentary tea and popcorn will be provided.
* Image stills of films to be screened, from top left running counter clockwise: Smoke Signals directed by Chris Eyre, A Sacred Place directed by Natalie King, Reclamation directed by Thirza Cuthand, Honey Moccasin directed by Shelley Niro & Part Three directed by Kaya Joan
Organizer of Films for Care: An Afternoon of Indigenous Films
ArtworxTO: Toronto's Year of Public Art 2021–2022 is a year-long celebration of Toronto's exceptional public art collection and the creative community behind it. This exciting new initiative supports artists and art projects that reflect Toronto's diversity and creates more opportunities for the public to engage with art in their everyday lives.