Description
Do you want to learn about SR&ED tax incentives for your startup?
The Scientific Research and Experimental Development (SR&ED) Program is a federal tax incentive program designed to encourage Canadian businesses of all sizes and in all sectors to conduct research and development (R&D) in Canada. The program is administered by the Canada Revenue Agency (CRA).
Whether you are a first-time claimant, wondering if you are eligible, or need help to understand the claim process, hear from Chris Chang and Giacomo Angelini from MNP as they discuss what you need to know to file for SR&ED.


Topics will include:
- The benefits of SR&ED tax incentives
- The deduction of SR&ED expenditures from income
- Who can claim the incentives
- What work qualifies for SR&ED and more!
---
About our speakers:
Chris Chang, Senior Manager, SR&ED Technical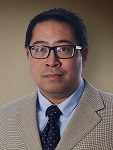 Chris is a Senior Manager with MNP's Scientific Research and Experimental Development (SR&ED) team. Chris works with Canadian companies in various industries, helping them identify SR&ED projects and secure funding so they can develop or improve on technology for their product lines or gain efficiencies in their manufacturing processes.
Chris's experience includes working as a project engineer in industry, where he facilitated concept development, design and release of various products for heavy industrial, automotive and off-highway applications. This included collaboration with domestic and foreign customers to develop industry specific solutions for both process improvement and product creation.
In public practice at Big Four firms, Chris developed considerable experience in providing SR&ED-related technical and costing services for smaller, owner-managed businesses and publicly traded multiple-facility companies. These services include managing projects, identifying eligible projects, creating technical reports, developing associated expenditures, collecting financial and technical documentation and successfully defending Canada Revenue Agency audits. Chris has managed and led teams for numerous clients in the automotive, agricultural, food processing, greenhouses, chemical and textile sectors.
Giacomo Angelini, CPA, CA Regional Leader, Technology, Media and Telecommunications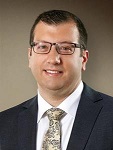 Giacomo is a Partner with MNP's Assurance and Accounting group and regional leader of the Technology, Media and Telecommunications team. Based in Waterloo, Giacomo works with clients across Ontario, delivering advice and solutions to help with complex issues, such as go-public transactions, acquisitions, accounting conversions and internal control evaluations.
An expert on Canadian and Securities Exchange Commission law, Giacomo has overseen and advised on many large global transactions. He works closely with clients, taking a hands-on approach with his team to ensure effective solutions are implemented in a timely manner.
Giacomo has more than 15 years of experience working with clients in manufacturing, distribution, technology, media and communications and has developed an in-depth understanding of their challenges and opportunities. He delivers both audit and advisory services to public and private entities in these industries.

---
Haltech's Finance & Funding Meetup is intended to help entrepreneurs understand finance fundamentals, cashflow management, and discover available funding opportunities. This early-morning meetup takes place in a casual and fun environment with advice provided from locally-sourced financial and funding service professionals.