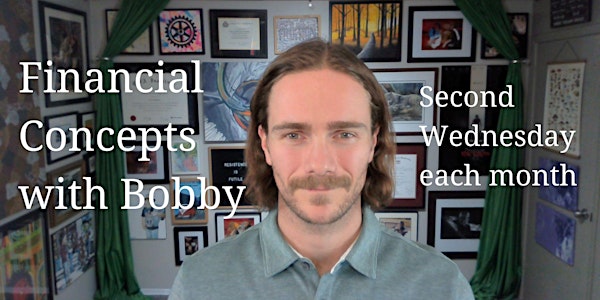 Financial Concepts from a Certified Financial Planner
Spend half an hour once a month to learn about various financial concepts from a Certified Financial Planner.
About this event
On the second Wednesday of each month Bobby McBride, Financial Planner at Planning with Bobby, will prepare a 30 minute Zoom presentation teaching you about different financial concepts. Tune in each month to improve your financial knowledge. Sessions are interactive and Bobby will take questions and tailor his content to what you're most interested in.