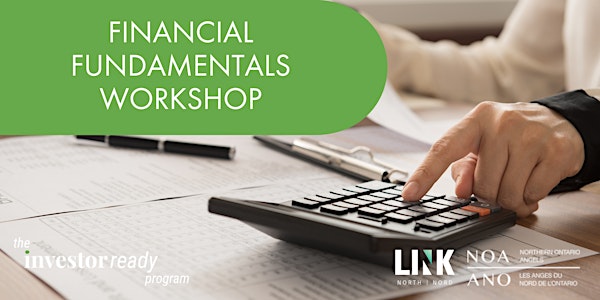 Financial Fundamentals Workshop Series
Learn the financial skills every entrepreneur needs to succeed!
About this event
Formulating financial and capital strategies for scaling a new product, technology or business is a challenging task- even with a well-planned business model in hand. You have to understand business margins, forecasting revenues and expenses, and ensuring adequate working capital is maintained.
And do all this while dealing with the many uncertainties. Is your financing application going to be approved, and when will you have access to the funds? Are your sales forecasts reasonable and will they generate the revenues you need in order to continue scaling the business?
In this 4-part workshop series you will learn how to understand your business financial information, how to track and manage performance, and understand factors that impact your bottom line.
Financial Fundamentals Virtual Workshop Dates
Tuesday October 18th from 10AM to 11AM
Thursday October 20th from 2PM to 3PM
Tuesday, October 25th from 10AM to 11AM
Wednesday November 2nd from 10AM to 11AM
This is a hands-on learning style workshop where you'll have a chance to connect with like-minded entrepreneurs and learn and understand how to plan your business financials.
Register today for this 4-part workshop series, courtesy of Link North and the Northern Ontario Angels.
*Space is limited, advanced registration is required.