Description
Financial Literacy and Modelling by BDO Technology & Life Science Group
Two-Part Workshop:
Jan 24th & Feb 7th, 2020 from 1-5pm (participants should be prepared to commit to both sessions)
---
Description:
For many tech companies, there's a lot to learn regarding the financial side of building and running a business! BDO's Technology & Life Sciences Group will present a two-part course, for tech entrepreneurs who are looking to understand the financial parts of their business better, including how to build strong financial models to help support their growth. The course is oriented towards those looking to position their business for raising capital, in particular.
A range of topics will be covered, including:
How external funders view your financial statements and projections
Understanding the basics and impact of valuations
How to build robust and supportable financial models
How all of those elements come together to help support successful fund-raising strategies.
---
About the Speaker: Jamie Barron, CPA, CA Partner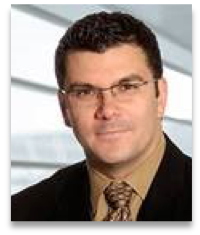 Jamie leads BDO's Technology and Life Sciences Group in the region. He has years of experience working with start-up and scaling tech companies, to help them build the financing strategies and financial infrastructure they need to grow. Jamie is regularly called upon to advise and assist tech companies in raising capital, and loves seeing them succeed!
---
Are you an Innovation Factory client?
Contact your Client Service Manager to access your complimentary registration code!

Not a client yet?
Visit our website to learn about becoming a client: www.innovationfactory.ca
Complete our application and we will connect with you to review your eligibility and discuss how we can help your business grow.

Application form: https://innovationfactory.ca/if_clients/client-intake-form/