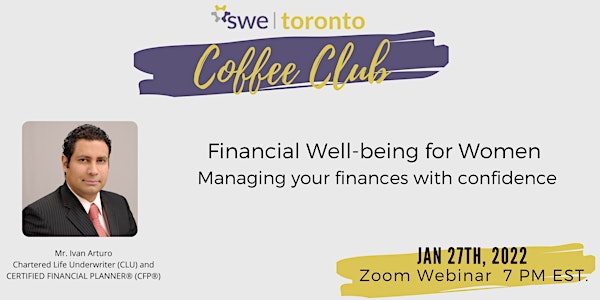 Financial Well Being for Women - Managing your Finances with Confidence
SWE CC: Financial Well Being for Women - Managing your Finances with Confidence
About this event
Building and compounding wealth is a valuable life skill as a young adult. The first step is educating oneself about the financial products and resources available in one's geographic region. In this session we will discuss the financial challenges women face, Ivan will share an overview of financial products available in Canada and how to plan for financial goals whether it be planning for retirement or buying a house. The goal is to empower women within the SWE Toronto community to take the first step towards managing their finances with confidence. This will be a good opportunity to connect with a certified financial planning professional for guidance and connect with peers for support and understanding where they are in their financial journey (beginner, intermediate or advanced). We will cover the following topics:
Women's unique financial challenges
Reasons to have a customized financial plan
Overcoming financial challenges
Creating financial goals
Making a budget
Acting on your plan
Keeping your finances healthy
Meet Our Speaker: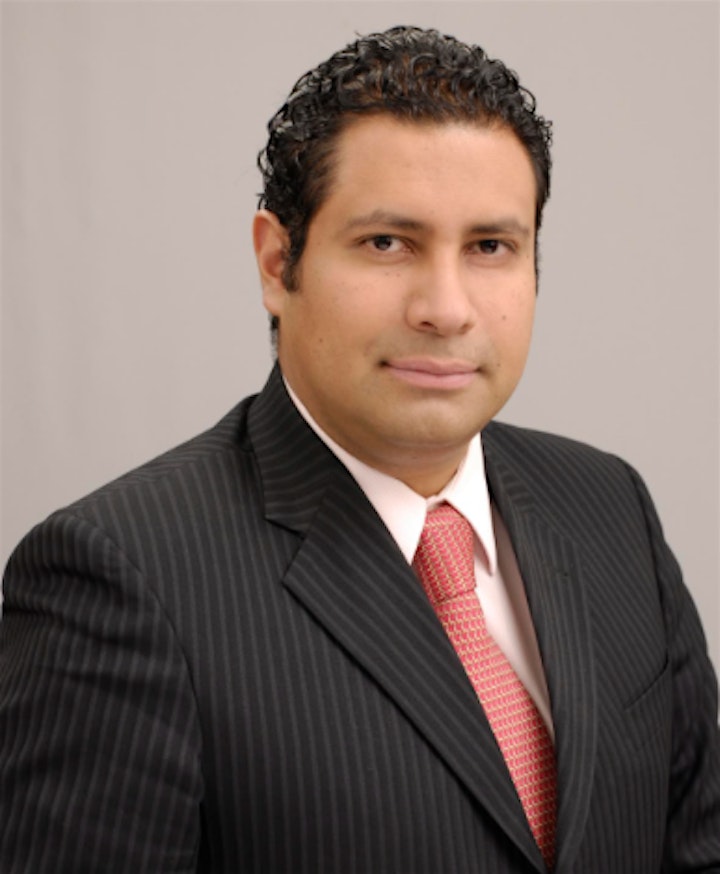 Ivan entered the financial services industry following his graduation from university in 2008. His educational background combined with more than 13 years of experience as a Financial Planner has equipped him with the knowledge and expertise to help his clients obtain financial freedom by developing customized plans tailored to their specific financial needs. Ivan holds a Bachelor of Administrative Studies with Honours in Finance from York University. He earned the Chartered Life Underwriter (CLU) and CERTIFIED FINANCIAL PLANNER® (CFP®) designations. These designations demonstrate his dedication to the highest ethical standards in the financial services industry. These designations also help him focus on his Client's best interests to create, sustain, and preserve wealth. He is among the top 1% of financial service professionals worldwide, as recognized by the Million Dollar Round Table. The MDRT is an independent international association of financial services professionals that focuses on setting the standard of excellence for professional financial advice. When out of the office, he enjoys travelling, biking, and golfing. During the summer months, he loves hosting backyard parties for family, friends, and colleagues.
By registering and attending this event you agree to the SWE Toronto photo release agreement and Liability waiver included in the Eventbrite registration page.
Let us know if you have any questions or concerns regarding this: Toronto_ca@swe.org
Tentative agenda (all times are in EST)
6:55 PM: Begin admitting people into the main room from the waiting room.
7:00: Icebreaker and beginning of event poll using slido
7:05 PM to 7:15 PM: SWE TO introduction, Zoom/Slido housekeeping speaker introduction
7:15 PM to 7:50 PM:Speaker's talk
7:50 PM to 8:15 PM: Q & A via slido
(Optional to stay beyond this point)
8:15 PM to 8:45 PM: Breakout rooms for peer support