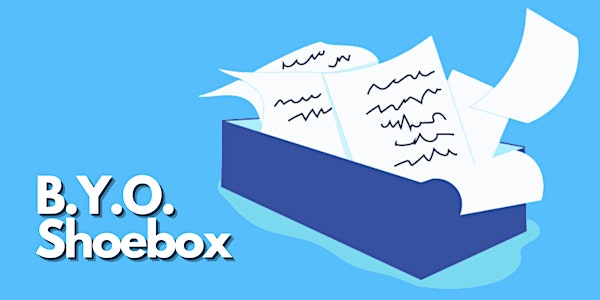 Financial Wellness Workshop: B.Y.O. Shoebox
An interactive workshop for industry members who want to learn ways to keep themselves organized and ready for tax time.
About this event
B.Y.O. Shoebox is a workshop created and facilitated by Sunny Widerman, CEO of Personal Tax Advisors. Sunny provides a friendly, low-jargon approach to how taxes work, shedding light on things like what kinds of things can be deducted on your taxes as a freelancer, registering for a GST/HST number and how to keep records to make sure you are prepared for tax season, even if it is just a simple shoebox.
Whether you're able to hire an accountant or plan to do your taxes yourself, it is important to have a system in place to make sure you are ready when tax season comes around. Understanding what you are responsible for concerning your taxes will give you the tools you need to get organized. Stick around to the end and ask all of your lingering tax questions during the workshop's Q&A, giving you great, judgement-free advice from an expert who has been working in taxes since 2002!
This workshop is as part of The AFC's Financial Wellness Program, which is made possible through the generous support from Richard Rooney and Laura Dinner.
The workshop is free to attend. ASL interpretation and closed captioning will be provided.