Aquatic Habitat Canada hosts dialogue on the key challenges, opportunities, and issues related to funding aquatic habitat restoration
About this event
This event is hosted by Aquatic Habitat Canada, a national network supporting aquatic habitat protection and restoration. For this event, we have the pleasure to host experts from multiple sectors to present their perspectives on the topic, Financing Aquatic Habitat Restoration Initiatives in Canada. The webinar will also include an open panel discussion and a Q&A period.
Our panel speakers include:
This webinar series is intended to be informative and educational, allowing for public engagement and a productive, multi-sector conversation about the successes, limitations, and options for financing future aquatic habitat restoration initiatives!
We welcome all perspectives and experiences to the event and hope to host a learning forum for our community.
We look forward to seeing you there.
Habitat Aquatique Canada | Aquatic Habitat Canada
Follow us on social media to stay updated about our future events and projects!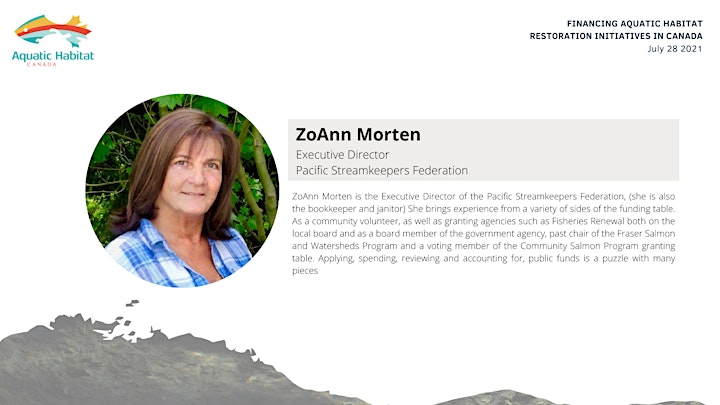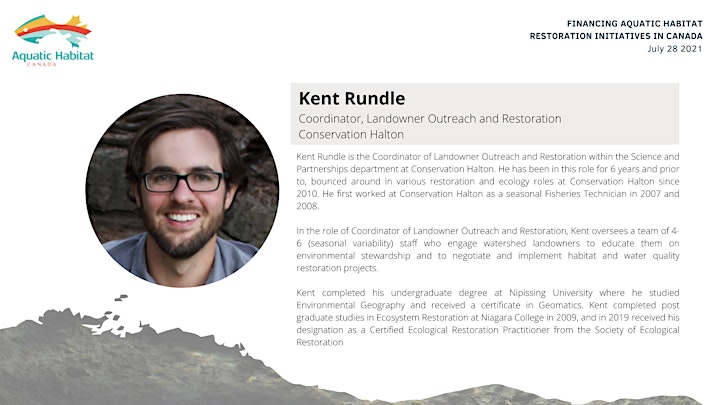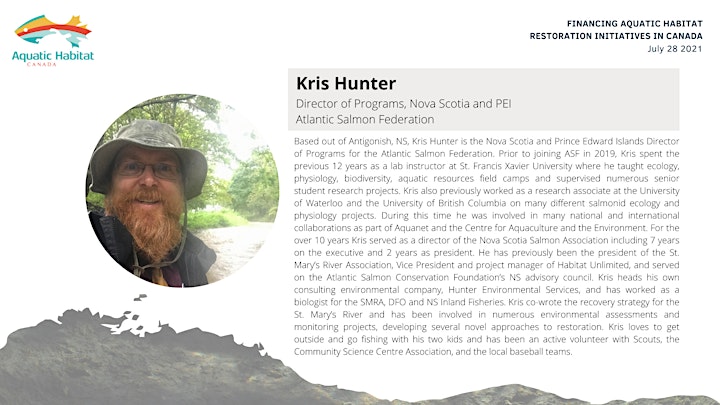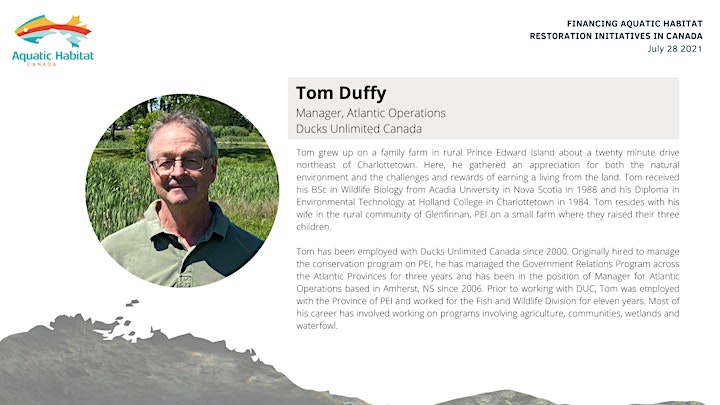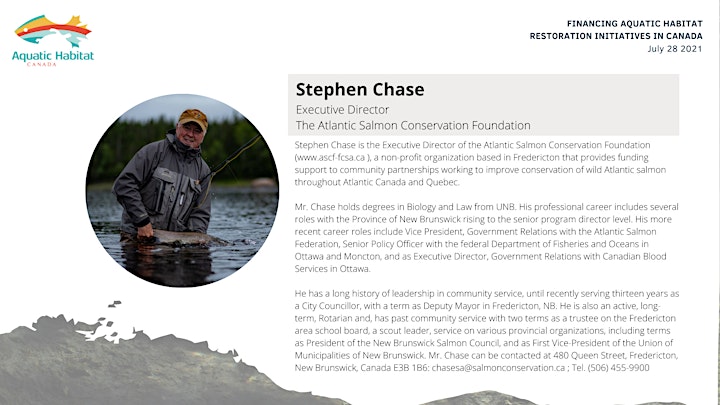 Organizer of Financing Aquatic Habitat Restoration Initiatives in Canada
Aquatic Habitat Canada is the national network for aquatic habitat protection and restoration. AHC focuses on helping governments, communities, Indigenous organizations, industry, and conservation groups effectively protect and restore healthy, resilient ecosystems.
Launched in 2019, AHC is led by a multi-sector steering committee. AHC works in consensus with members across Canada to augment and complement the regulatory efforts of government. AHC engages all sectors to build capacity for non-regulatory conservation activities, including stewardship, conservation, science, and knowledge transfer.