Financing, Legal, Accounting & Extensive Business Networking
Money is usually attracted, not pursued..
About this event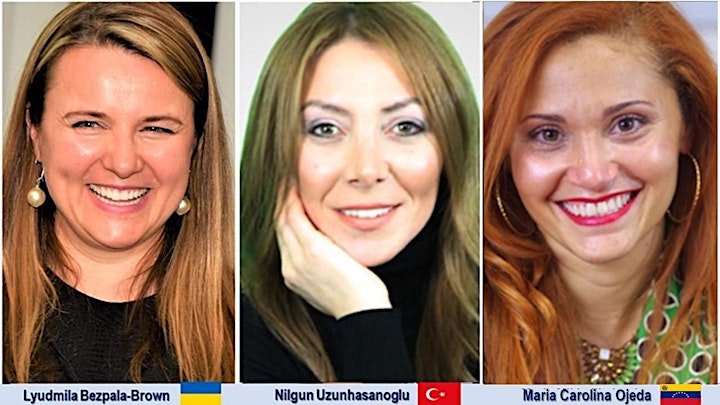 You are invited to join us Monday, June 7th for an exclusive Business Networking Event to experience inspirational leadership, resourcefulness and enthusiasm Don't miss this opportunity to make new business connections and build your network. This event is open to both genders and all communities. 
Entrepreneurship can often seem intimidating. We are here to help getting the capital you need along with legal and accounting needs. Making this a priority can be difficult, it's an important area of the business to tackle - and the earlier the better!
There are plenty of misconceptions about finding money for your business. In this meetup, we'll break down the basics of funding and provide you insights on how to take your next steps.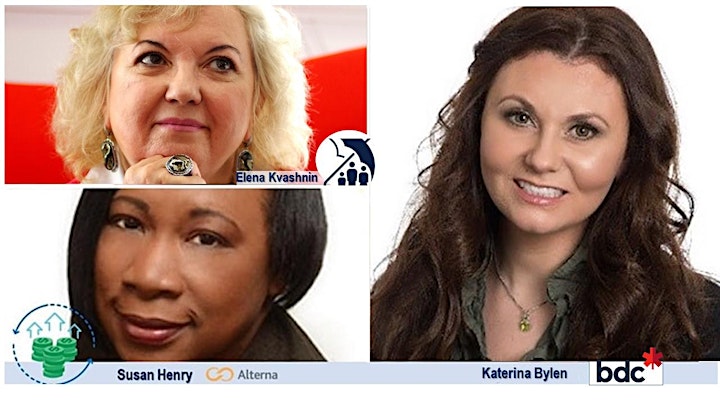 Meet the Panel & Presenters: Our panel will touch on topics like:
•         What types of funding are available.•         What you need to focus on to get funding•         Why are people not successful in getting the money they need      
There will be plenty of Q&A time to get your specific questions answered. Submit your questions before the meetup to info@immigrantwomeninbusiness.com, come prepared to ask the panelists your questions on funding.
6:00 – Networking Inspirational Speeches by Entrepreneurs,  6:30 – Attendee & Panel Discussion , Q/A, get your questions answered 6:45 – Maria Carolina Ojeda 'Basic business laws that every entrepreneur needs to know '6:50 –Elena Kvashnin, PhD '10 Things the Bank Will Ask When You Need a Business Loan' 6:55 – Svetlana Ratnikova ' Why Millennials Are Flocking to Alternative Funding (equity funding, crowdfunding, creative funding, royalty and equity crowdfunding) 7:00– Lyudmila Bezpala-Brown, LL.M., MBA 'Funding tips for small business' 7:10 – Nilgun Uzunhasanoglu, CPA,CMA 'Tax Tips for Business Owners'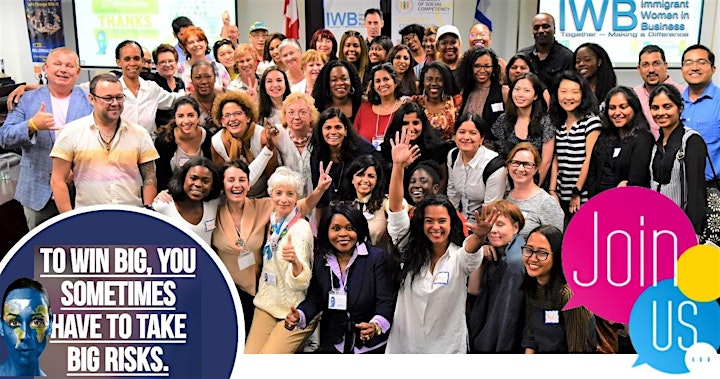 Lyudmila Bezpala-Brown, LL.M., MBA 'Funding tips for small business' Lyudmila will go over major types of funding and point you in the direction of various funding sources and portals. http://immigrantwomeninbusiness.com/lyudmila-bezpala-brown
Nilgun Uzunhasanoglu, CPA,CMANilgun has over 15 years of experience handling public listed companies from Canada, Middle East, India, Turkey, in Financial, Mining, Hospitality and Education. She is well experienced in handling Financial Reporting, Statutory Filing, Auditors & Investors. She is a founding member of Immigrant Women, and a member of other social and non-profit organizations. https://www.nilgunuzunhasanoglu.com/
Maria Carolina Ojeda, Entrepreneur | Leadership Coach | Mentor | Wealth Creation Strategist | Speaker | Passionate Community Servant Leader at IWB Immigrant Women in Business. www.getsettledincanada.com
Susan Henry 'Micro Finance Program & Social Impact Entrepreneurship Loans'. Alterna was founded in 1908 as a Credit Union and along with providing financial products and services, Alterna provides micro-credits to individuals with low-income or individuals not eligible for a traditional credit in order for them to build their business. https://www.alterna.ca
Katerina Bylen Commercial Account Manager & Women Entrepreneurs Champion @BDC - providing Financing & Advisory services to entrepreneurs bdc.ca IWB Founding Member
Elena Kvashnin PhD, '10 Things the Bank Will Ask When You Need a Business Loan' Leader Builder. Financial Educator. Humanitarian. Mortgages l Strategic Advisory l Startup Financing
Julia Lebedeva 'Government Grants for Small Businesses' brief overview and Q/A. - Business Expansion Funding Grants; - Hiring and Training Grants; - Research and Development Funding. http://immigrantwomeninbusiness.com/julia-lebedeva
This event will be conducted via the Zoom platform. To join https://us02web.zoom.us/j/81382055145?pwd=N0ZWSWJYOFA4TXN4YU5hS0tsUlJFZz09 Meeting ID: 813 8205 5145 Passcode: 659567 Find your local number: https://us02web.zoom.us/u/kdqZY7Q6pa