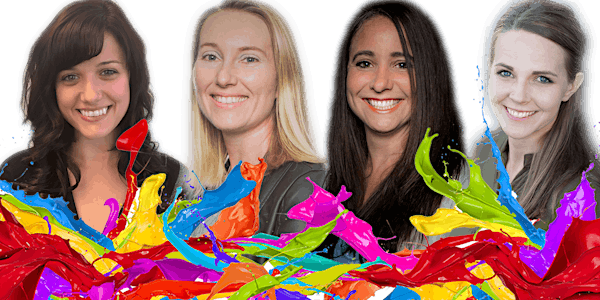 Finding Fearless 2021 - Coping With Covid Edition
Event Information
Refund policy
Refunds up to 30 days before event
Eventbrite's fee is nonrefundable.
Whether you are focused on surviving or thriving through this pandemic, this weekend intensive will give you the tools to do both.
About this event
GET YOUR TICKET COVERED BY BENEFITS?
Are you settling for good enough? The mundane, day-to-day? Mediocre life? 
IS THERE MORE TO LIFE THAN THIS? 
Do you want to be more, do more, achieve more? 
Finding Fearless is about you, finding a better way through this crisis, finding your dreams, finding your passions, finding your purpose and finding the courage to step up and step in!
I think that we have all been there at one time or another. Feeling the desire to do more. Accomplish more. Be more. But yet, we just aren't. Especially now. It almost feels as if we can't do anything: like our hands are tied and all of our decisions are being made for us. Stress has increased, there are moments of overwhelm...."Ugh! There has got to be a better way!"
I know I have felt that. It is literally painfully knowing that there is a dream inside of you that has gone unfulfilled. That there is a purpose for you. That there is something missing. Oh man! and especially when we don't know what that is. Ugh! 
But Wait!
There is a way...
We have developed "Finding Fearless" to help you get to the more, the better, the stronger, the braver you! 
At Finding Fearless, you will get to see you - come to life - with passion and vigor. You will walk away knowing that you were made for more. Knowing what that more is. Knowing how to get moving toward it - And - You will have a community around you to help you make the steps and continue to make the steps. You will feel alive! Invigorated! Inspired!
We know how important it is that you know your values, what stands in your way, and how to get over those obstacles. Through "acceptance and commitment" strategies and mindfulness based cognitive tools, Andrea Roche will open your eyes to an unconditional love and compassion of self that you never thought possible. 
What is action if we don't understand how the whole is impacted the intricate? Amy Monea will guide you through and experience where you explore how you "show up" and strategies to bridge the gap with how you want to "show up".   
With understanding comes the need for courage and actionable steps. Michelle Neustaedter will walk you through a journey of taking action, testing the dream and understanding why. 
And Trish Collyer brings you self-care, vulnerability, and an understanding of your strengths.
Together we will uncover your purpose, we will test your dreams; Encourage, Equip, and Inspire you!
This will not just be another hokey, RA RA You can do it! workshop, but you will learn to take real action that will enable you to get to the top of the mountain. 
Our facilitators include Certified Counsellors, Registered Social Workers, and Registered Psychologists and therefore your TICKETS may be COVERED by your health BENEFITS or health spending account. Let us know if you would like a registered receipt for benefits. 
You are stronger than you feel, smarter than you think, and braver than you believe!
Reserve your spot today!
Date and time
Location
Refund policy
Refunds up to 30 days before event
Eventbrite's fee is nonrefundable.