Description
Archangel and Giovanni Marsico are excited to announce an exclusive Toronto screening of FINDING JOE – the documentary about Joseph Campbell, the "Hero's Journey" and Joseph Campbell's most important teaching of all: follow your bliss.
BIG NEWS - Patrick Solomon, the producer of the film, will be flying to Toronto from Los Angeles for this event to do a Q&A with the audience!
100% of the proceeds from this event will be gifted forward to WE.org
ABOUT THE FILM
In the early 20th century, while studying world mythology, Joseph Campbell discovered a pattern hidden in every story ever told and he called it "the hero's journey". A truly inspirational film, FINDING JOE takes us on the ultimate heroes journey: the journey of self discovery. As you slay dragons and uncover treasures, you just may find that the holy grail you seek is closer than you think.
Featuring: Deepak Chopra, Mick Fleetwood, Rashida Jones, Tony Hawk, Catherine Hardwicke, Laird Hamilton, Robert Walter, Akiva Goldsman, Sir Ken Robinson, Robin Sharma, Lynne Kaufman, Alan Cohen, Brian Johnson, Joseph Marshall III, Rebecca Armstrong, Chungliang Al Huang, David L. Miller, Gay Hendricks, David Loy and Norman Ollestad.
CLICK HERE TO WATCH THE OFFICIAL MOVIE TRAILER
ABOUT ARCHANGEL
Archangel is a community of big-hearted entrepreneurs and superheroes that are making the world a better place through mission-driven entrepreneurship and philanthropy.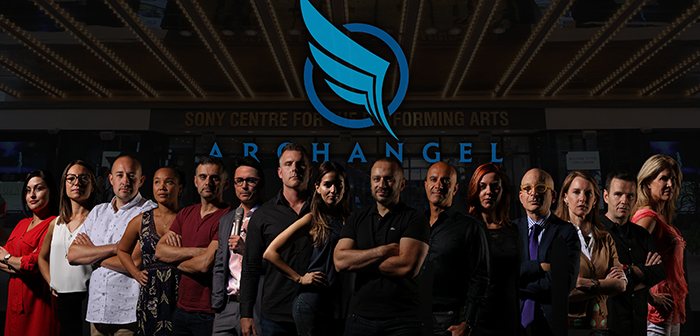 We host our flagship private mastermind event every January in the Southern California area, and host our large-scale fundraiser in Toronto every September for thousands of entrepreneurs called Archangel Summit where all of the proceeds are used to support various charities and offer micro-loans to entrepreneurs creating positive impact.