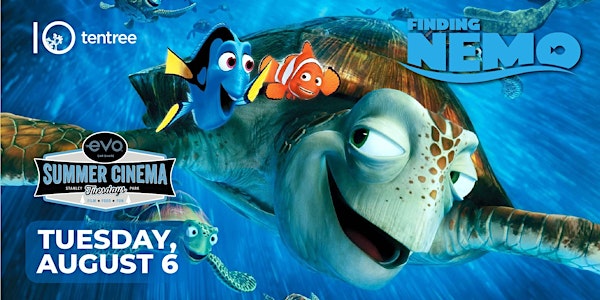 FINDING NEMO - Evo Summer Cinema - tentree Canopy reserved seating
FRESH AIR CINEMA reserved seating inside the tentree Canopy at Evo Summer Cinema in Stanley Park for FINDING NEMO (G) - August 6
Date and time
Tue, Aug 6, 2019 8:30 PM - 11:00 PM PDT
Location
Ceperley Meadow (Second Beach) in Stanley Park 8501 Stanley Park Drive Vancouver, BC V6G 3E2 Canada
About this event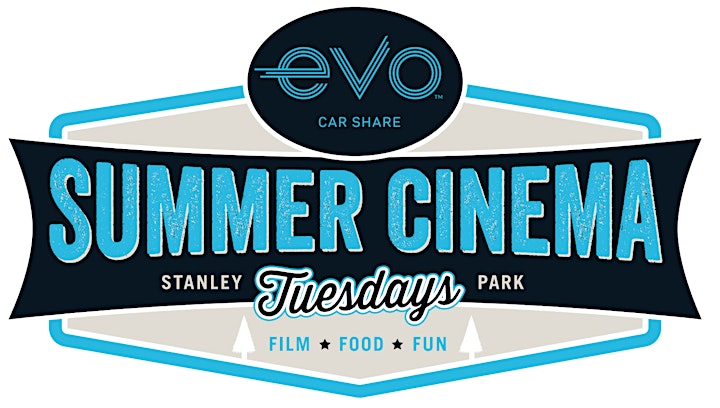 IT'S THE ULTIMATE SUMMER NIGHT EXPERIENCE!
Upgrade your Fresh Air Cinema experience at the park and reserve a guaranteed seat at Evo Summer Cinema Tuesdays in the tentree Canopy – a front-row, reserved General Admission ticketed seat on one of our 200 reserved Adirondack cottage-style chairs on the Grand Lawn at Ceperley Meadow. Seating made possible by tentree.
Single or multiple general admission seats for any of the eight movie nights of your choice are available. Sold out? Rush Seat VIP tickets may be also released on the Monday prior to the show, and available for purchase thru Eventbrite and/or in person at the park on the night-of-show.
Bringing a guest? You can select as many seats per movie transaction as are available.
tentree is proud to host the tentree Canopy reserved seating area this year for Evo Summer Cinema. When you arrive, be sure to look for the exclusive gifts from tentree waiting for you in your chair. Those gifts will mean that, because of your ticket purchase, 20 trees will have been planted, thanks to you! So thank you for being a part of the solution!
Big change starts small. Your VIP seat purchase has helped plant 20 trees! See you at the tentree Canopy!

DINNER AND A MOVIE TICKETS!
Due to overwhelming demand the 'Dinner and a Movie' program has expanded this year! Working with the West End Business Improvement Association (West End BIA), we will be showcasing a variety of wonderful West End restaurants! Guests will have their choice of seven different three-course dining options each week.
Tickets are only $35, and include your three-course dinner and a VIP seat. Spaces at each restaurant are limited to ten (10) each evening so don't miss out - select your experience soon! Participating venues this year are:
Click on a restaurant to visit their website! Want to see what's on the menu at each restaurant? Click here to see what each restaurant has to offer with their Dinner-and-a-Movie ticket! Or head over to http://www.summercinema.ca/menu.html
Restaurant seating is at 6:30pm. Call ahead to make alternative arrangements.
OTHER WAYS TO EAT!
FOODORA IS THE EXCLUSIVE FOOD DELIVERY SERVICE PROVIDER TO THE EVO SUMMER CINEMA IN STANLEY PARK!
FOOD YOU LOVE. DELIVERED. foodora lets you order meals from your favourite neighbourhood restaurants that traditionally don't deliver to Stanley Park! Order thru the app, then enjoy the restaurants you love, brought right to your blanket or lawn chair at the Evo Summer Cinema! Download the app or visit https://www.foodora.ca/
FIVE FANTASTIC FOOD TRUCKS ON SITE EACH NIGHT!
Come out and get food from five of Vancouver's finest food trucks, including TRIPLE O's. Also available each night: Lil' Fella's Mini Donuts, Big Red's Poutine, Bandida's Taqueria, and Meet2Eat.
The Fresh Air Cinema Popcorn Concession will also be on site with freshly popped popcorn, chilled drinks, and delicious candy treats!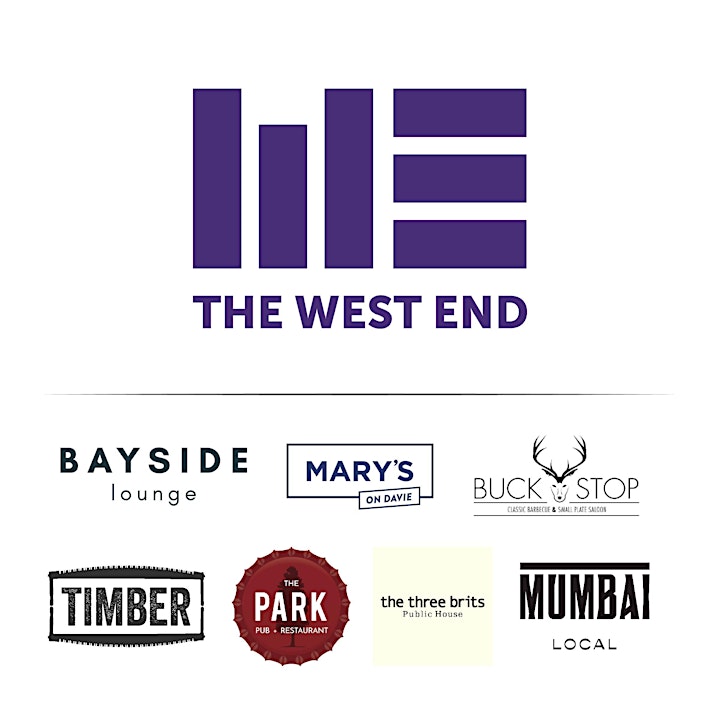 TRANSPORTATION OPTIONS TO AND FROM THE EVENT!
Need a ride to Finding Nemo? Grab an Evo and take advantage of FREE dedicated Evo parking on movie night from 5pm onward. Check your Evo app for all the details.
Not a Member yet? VIP ticket holders get FREE Membership + 45 driving minutes at evo.ca with the promo code you receive upon purchasing your ticket.
Or get a FREE Membership + 30 Driving Mins at evo.ca using promo code: SHAREEVO
Don't have a Driver's License? Then why not bike to Stanley Park with your own FREE 24 HOUR Mobi Bike Share pass - valid only on Evo Summer Cinema Tuesdays. There are also MOBI Bike Share stations located at Ceperley Meadow in Stanley Park, making it a convenient way to travel to and from the event! Use promo code is: mobi2movie
The promo code can only be applied on Tuesdays - July 2, 9, 16, 23, 30, and Aug 6, 13, 20. The promo code can only be used once per account.
You can also ride your own bike to the FREE Bike Valet at any Evo Summer Cinema movie night in Stanley Park, and THE BICYCLE VALET will take care of the rest. Just like a coat-check, they'll tag your bike and provide you with a claim stub. Enjoy the movie, and bring back the claim stub when you want your bike returned.
Guests are also encouraged to walk, ride-share, or take transit to the show. Second Beach is a short seawall walk from the West End and minutes from the Stanley Park bus loop.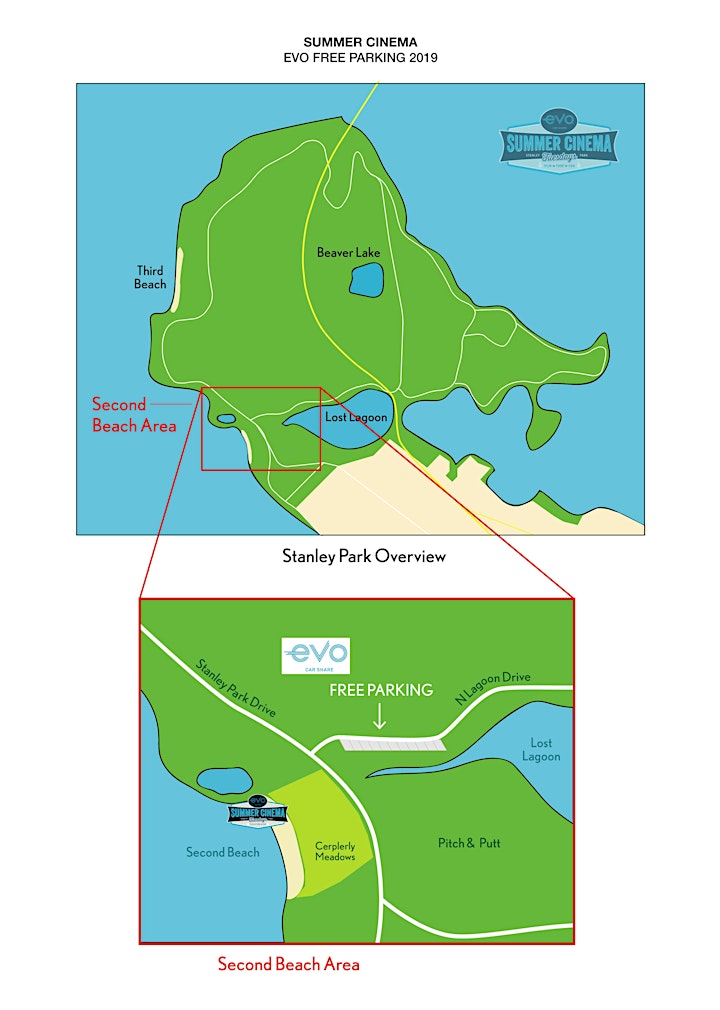 TERMS AND CONDITIONS
The movie starts AFTER sunset. PLEASE COME EARLY FOR BEST SEATS. The movie plays in all types of weather - refunds will ONLY be made for Stanley Park movie VIP seating cancelled due to rain or extreme weather conditions BEFORE the scheduled start time. PLEASE READ THESE RULES & REGULATIONS:
\\\CURRENCY - All ticket prices for this event that occurs in Vancouver, British Columbia Canada are stated in Canadian Dollars.
\\\ PAYMENT METHODS - Fresh Air Cinema, through its ticket processing and payment supplier, accepts several methods of payment to accommodate your needs: American Express, Visa, MasterCard, and Discover credit cards are welcomed for ticket payment.
\\\ CONVENIENCE CHARGES AND ORDER PROCESSING FEES - Tickets purchased on this site are typically subject to a per-ticket non-refundable order processing fee plus credit card processing fee on top of sales tax.
\\\ NUMBER OF TICKETS PER CUSTOMER OR "TICKET LIMITS" - When purchasing tickets on for a VIP reserved seat, tickets are limited to a specified number of tickets for each event (also known as a "ticket limit"). This limit is posted during the purchase process and is verified with every transaction. This policy is in effect to discourage unfair ticket buying practices. We reserve the right to cancel any or all orders and tickets without notice to you if you exceed the posted limits. This includes orders associated with the same name, e-mail address, billing address, credit card number or other information.
\\\ CANCELLED EVENTS - Movie nights are cancelled and refunds processed for either ACT OF GOD (including weather) or by FILM CHANGE. Our films play in many weather conditions even overcast skies, slight rain sprinkles and cold weather. Fresh Air Cinema shall be entitled to cancel the screening of the movie due to inclement weather prior to or during the screening of the movie. It is at the Event Manager's discretion to decide if/when the event will be called off and this will only be done on the day of the scheduled event. If the weather looks threatening (imminent rain, rain, looming thunder clouds, dangerous winds capable of damaging equipment), Fresh Air Cinema reserves the right to protect its own equipment by canceling the presentation of the film. Fresh Air Cinema reserves the right to delay setup or pause the production for up to 30 minutes until suitable weather conditions exist. We are also subject to film availability by the movie studios we licence our nightly screenings from. Should the film you purchased tickets for be cancelled due to film change or a weather cancellation occur on the date you booked, we will attempt to notify guests via our social media platforms (Facebook and Twitter) to inform you of refund procedures for that movie night. If the ticket(s) you purchased for the particular screening event date or individual film is cancelled, we will automatically issue you a refund for the VIP SEATING PORTION ONLY to the credit card that you used to purchase that ticket. If you purchased a "Dinner & A Movie" promotion (restaurant, group booking or Picnix), please be aware that the restaurant portion of the Dinner & A Movie ticket is considered NON-REFUNDABLE as restaurant seating is indoors, and is open during all types of weather. This promotion is a specially-priced dinner offer which offers a free VIP seat (no cash value) in Stanley Park based only on weather availability. The Dinner & A Movie VIP seat is NOT transferable to another movie night in the event of a cancellation due to weather or film change. Please be aware of this.
\\\ REFUNDS AND EXCHANGES - Before purchasing tickets, carefully review your specific movie night event and/or Dinner & A Movie selection. Policies set forth prohibit Fresh Air Cinema from issuing exchanges or refunds after a ticket has been purchased or for lost, stolen, damaged or destroyed tickets. In addition, we may occasionally offer tickets at a discount after the original onsale date and will not refund the difference between the original price and the sale price.
You agree that you will not attempt to evade, avoid, or circumvent those prohibitions in any manner with regard to tickets you purchased. Without limiting the generality of the foregoing, you will not contact Fresh Air Cinema or its partners or agents to seek a refund or exchange from Fresh Air Cinema when Fresh Air Cinema is prohibited from providing one by its clients, and you will not dispute or otherwise seek a "chargeback" from the company whose credit card you used to purchase tickets from the Site. Should you do so, your tickets may be cancelled, and Fresh Air Cinema may, in its sole discretion, refuse to honour pending and future ticket purchases made from all credit card accounts or online accounts on which such chargebacks have been made, and may prohibit all persons in whose name the credit card accounts exist and any person who accesses any associated online account or credit card or who otherwise breaches this provision from using the Site.
If we issue you a refund for a ticket due to a cancelled movie night event, we will issue a refund of the ticket's face value paid (or, if a discounted ticket, then instead the discounted ticket price paid) for the Stanley Park VIP Seating portion only before taxes ($23.14 CDN), minus the our service and credit card processing fee = a refund of $20 CDN. If a refund is issued, it will be issued using the same credit card used to purchase the tickets and only that actual credit card will receive the credit for the refund. NO REFUNDS ON DINNER & A MOVIE TICKET PURCHASES. Fresh Air Cinema will not be liable for travel or any other expenses that you or anyone else incurs in connection with a cancelled movie night event.
\\\ BILLING INFORMATION VERIFICATION
Orders are processed only after a billing address, and other billing information, has been verified. Occasionally, we receive incorrect billing or credit card account information for a ticket order that can delay processing and delivery. In these cases, Fresh Air Cinema customer service will attempt to contact you electronically (by email), using the information provided at the time of purchase. If Fresh Air Cinema is unable to reach you after its initial attempt, Fresh Air Cinema may cancel your order and may sell your tickets to another customer without further notice.
\\\ LIMITATION OF LIABILITY - Stay alert at all times before, during and after the outdoor movie performance in Stanley Park and/or while you are dining at your selected restaurant. You voluntarily assume all risks and danger incidental to the event for which a ticket is issued, whether before, during or after the event, and you waive any claims for personal injury or death against Fresh Air Cinema, West End BIA, management, facility, restaurants, event partners, sponsors, artists, participants, and all of their respective parents, affiliated entities, agents, officers, directors, owners and employees on behalf of yourself and any accompanying minor. By purchasing this ticket(s) you are agreeing completely with these terms.
\\\ LICENSE; EJECTION AND CANCELLATION; NO REDEMPTION VALUE - The Event Providers reserve the right, without refund of any amount paid, to refuse admission to, or eject, any person whose conduct management deems disorderly (including smoking, alcohol consumption and drug use), who uses vulgar or abusive language or who fails to comply with Event Provider requests or rules. Breach of terms or rules will terminate your license to attend the event without refund. A ticket is a revocable license and admission may be refused upon refunding the ticket's face amount. A ticket is not redeemable for cash.
\\\ RECORDING, TRANSMISSION AND EXHIBITION - You agree not to record or transmit, or aid in recording or transmitting, any reproduction of the film you have purchased this ticket to see. You agree that the event for which you purchase tickets is a public event, that your appearance and actions inside and outside the venue where the event occurs are public in nature, and that you have no expectation of privacy with regard to your actions or conduct at the event. You grant permission to Fresh Air Cinema and the Event Provider(s) to utilize your name, image, likeness, acts, poses, plays, appearance, movements, and statements in any live or recorded audio, video, or photographic display or other transmission, exhibition, publication or reproduction made of, or at, the event (regardless of whether before, during or after promotional event or outdoor movie performance) for any purpose, in any manner, in any medium or context now known or hereafter developed, without further authorization from, or compensation to, you or anyone acting on your behalf.
\\\ YOU ARE SUBJECT TO SEARCH - You and your belongings may be searched on entry to the event. You consent to such searches and waive any related claims that may arise. If you elect not to consent to such searches, you may be denied entry to the event without refund or other compensation. Under park and facility rules, certain items may not be brought into the premises, including without limitation, alcohol, drugs, controlled substances, recording devices, laser pointers, strobe lights, irritants (e.g., artificial noisemakers), bundles and containers.
\\\ UNLAWFUL RE-SALE OF TICKETS; COMMERCIAL PURPOSES - Unlawful resale of tickets (or attempted resale), counterfeit or copy of tickets is grounds for seizure and cancellation without compensation. In addition, Fresh Air Cinema reserves the right to restrict or deny ticket purchasing privileges to anyone that Fresh Air Cinema determines to be, or has been, in violation of this policy. Tickets may not be used for advertising, promotions, contests or sweepstakes, unless formal written authorization is given by the Event Provider, provided that even if such consent is obtained, any use of Fresh Air Cinema's trademarks and other intellectual property is subject to Fresh Air Cinema's consent. Terms & Conditions, menu options and film presentations subject to change without notice.
About the organizer
Since 2006, Fresh Air Cinema has been Canada's premiere outdoor movie company, delivering thousands of unforgettable outdoor movie experiences to Canadians across the country.  In British Columbia alone, Fresh Air Cinema hosts over 200 outdoor movie events each year, and are the people behind the largest outdoor movie event in Canada: "Summer Cinema in Stanley Park". We look forward to seeing you at a Fresh Air Cinema event soon!