Jully Black and 100 Strong & Sexy are proud to present this transformational Wake & Worship virtual event.
About this event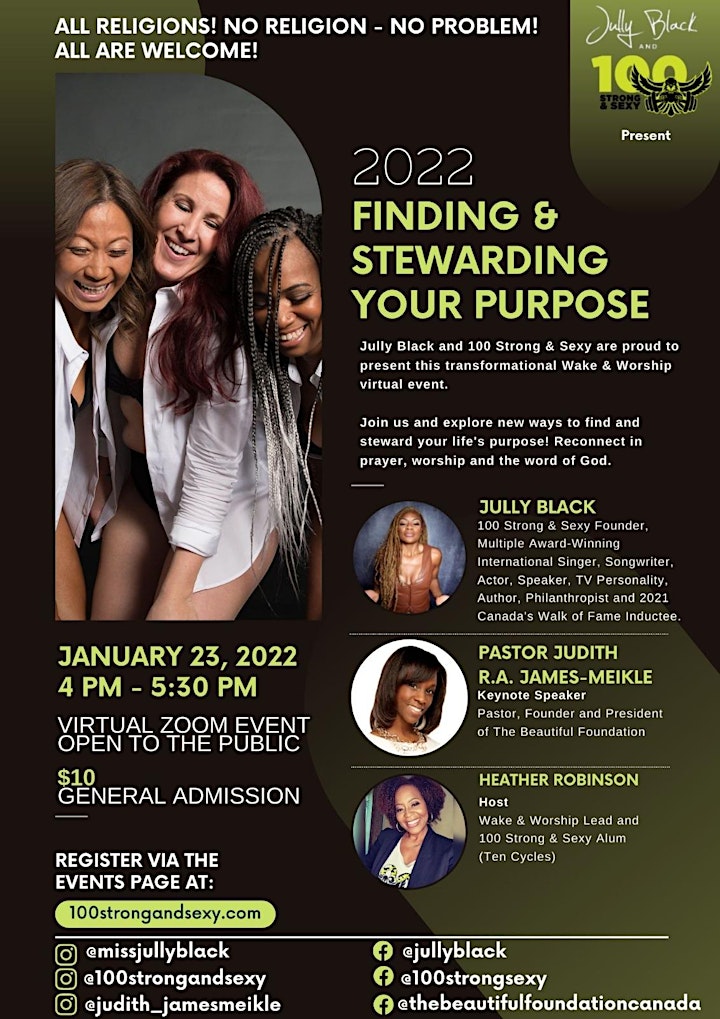 ALL RELIGIONS! NO RELIGION - NO PROBLEM! ALL ARE WELCOME!
Finding & Stewarding Your Purpose
Join us and explore new ways to find and steward your life's purpose! Reconnect in prayer, worship, and the word of God.
Hosts: Jully Black and Heather Robinson
Keynote Speaker: Pastor Judith R.A. James-Miekle
Event Details: Sunday, January 23rd, 2022
Time: 4:00 PM to 5:30 PM ET
Location: Virtual - Global Zoom
Cost: FREE for Wake & Worship members and $10.00 for the general public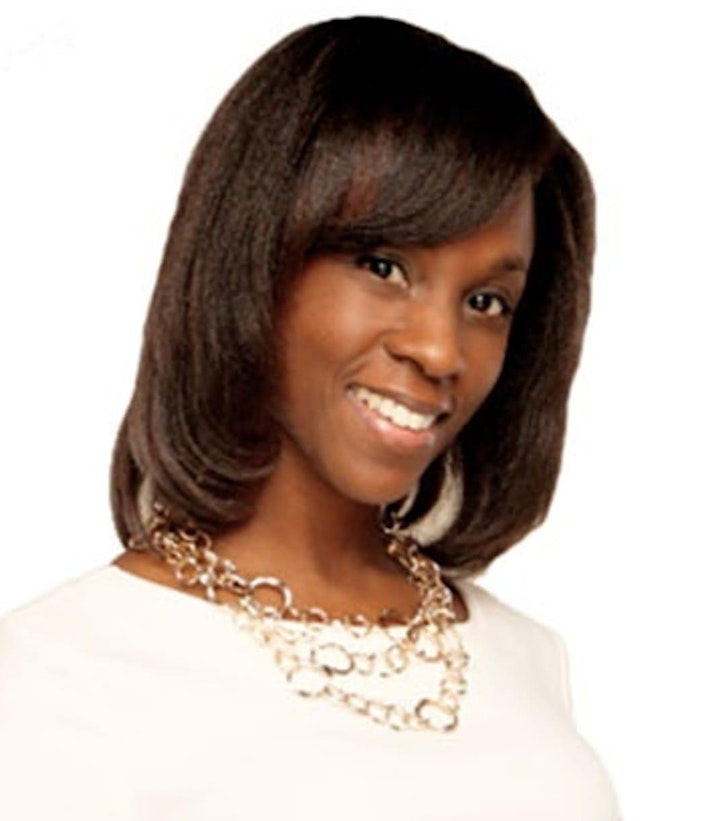 Keynote Speaker – Judith R.A. James-Meikle
Judith James-Meikle is a proud Canadian; who is fueled by her "Passion for People."
She is the Executive Director of The Beautiful Foundation; A Charitable Organization that serves women and children who have survived domestic violence and substance abuse. For over a decade she has diligently worked alongside several shelters in the Greater Toronto Area and in our nation's capital, with her flagship program – 'Project Beautiful'.
She is known to willingly serve in the most diverse areas of our city and builds a great relationship with everyone meets.
Judith is also a full-time Pastor, the Dean of Students at Adelfiha's Christian Academy, and the CoChair of Stand United Canada: An Organization; Committed to impacting present and future generations for the Glory of God.
** Note: Members to enter promo code (email address used to register for 100 SAS C11 ) to cart before checking out. **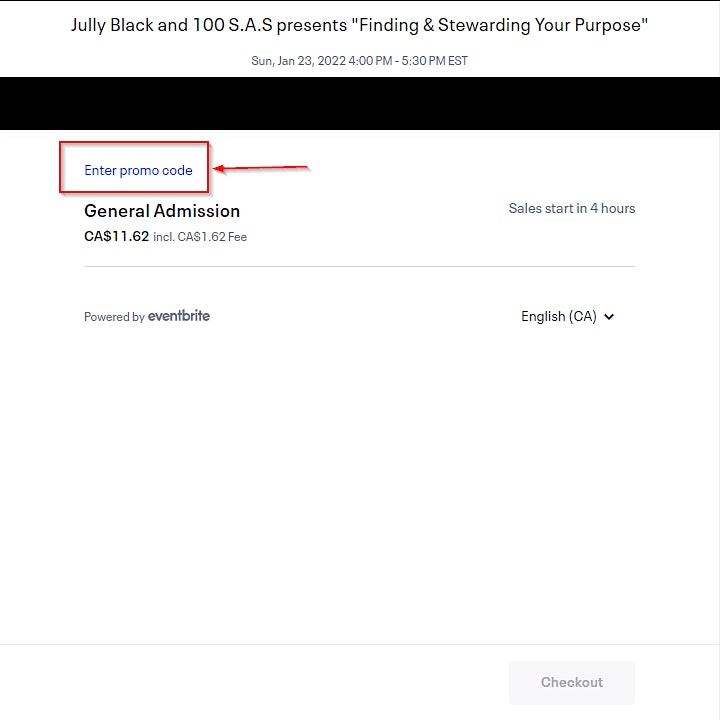 This event is brought to you by: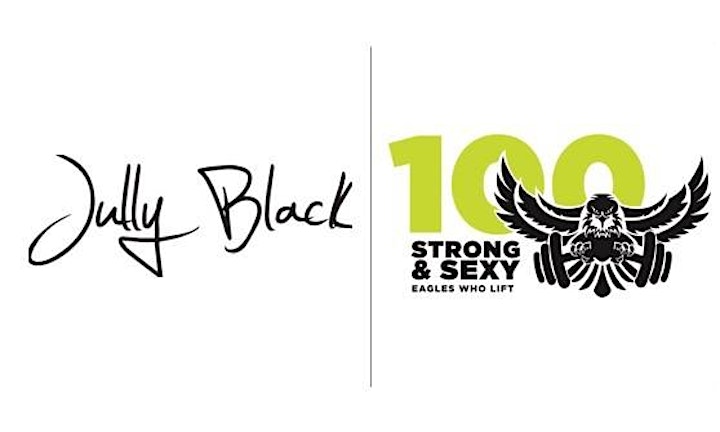 UNITY is our strength. CommUNITY is our currency!
Legal stuff:
By purchasing a ticket to the Event, I agree to the following:
1. Waiver and Release: I release and forever discharge and hold harmless the Host and its directors, staff, volunteers, other participants, and sponsors from any and all liability, claims, and demands of whatever kind or nature, which may arise in connection with my participation in the Virtual Event including, but not limited to, injury or illness that may result from the services provided by the Host or occurring while I am participating in the Virtual Event or any Workout Event.
2. Photographic Release: I grant and convey to the Host all right, title, and interest in any and all photographs, video, images, writings, and audio recordings of me, my likeness, and my voice made by the Host in connection with my participation in the Virtual Event. It is my understanding that I will receive no compensation for use of my likeness or testimonial. I hereby waive any right I may have to inspect and/or approve any finished product that may be used in connection with my likeness or testimonial or the use to which it may be I hereby release, discharge, and agree to hold harmless the Host from any liability relating to the publication of my likeness or testimonial, including and without limitation, claims for libel or invasion of privacy.
3. Email Marketing: I consent to receive marketing emails from the Host. I understand that this consent may be revoked at any time by contacting the Host via info@100strongandsexy.com
Date and time
Location
Refund policy