Description
Come join us and celebrate with the FinTech community for a FinTech Bar Night at Pravda Vodka Bar.
Drinks are not included, cash bar only.
Dress Code: Stylish
Access to this event is also included in all FinTech Canada Conference tickets, and Canada FinTech Week all-access passes.
Proudly Part of the Canada FinTech Week (CFW)
Canada FinTech Week (CFW) was created as a way to bring together the entire FinTech ecosystem for a week of conferences, workshops, networking events, parties, meetups, exhibitions and much more. CFW is the largest FinTech gathering in Canada with over 3,000 participants, from around the world, and over 16 unique events. The FinTech ecosystem in Canada has been thriving since 2014 and CFW is a chance to celebrate Canadian Innovation in the finance sector.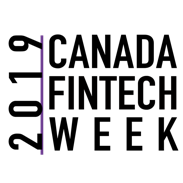 To learn about the Privacy Policy of the Digital Finance Institute, please click HERE.