Description
Innovations in financial technology are transforming the banking and payments ecosystem. Banks need to define clear and robust roadmaps to become anchors in the connected world.
To develop the right customer experiences and bridge distribution gaps via cross-industry partnerships, banking and payments firms must redesign how they deliver core products. End-to-end customer journeys must be reimagined.
In short, this industry must deliver on the Open Banking promise. To do so, an Application Programming Interfaces (API) strategy becomes a crucial foundation for success.
---
Join us for this webinar as we explore:
Key findings from the 2017 World Retail Banking report by Capgemini and EFMA
How banks can leverage APIs to drive business value with practical strategies that are easy to execute


How to join the webinar
The webinar will be hosted on the WebEx platform. It is recommended that you download/install the WebEx Event Centre plug-in ahead of time by clicking this link.
On Thursday, June 22 you will be able to login to the webinar at 10:45 a.m. EST.
1. To join the webinar click here.
2. Enter your name and email address
3. Enter the password: 0622
We recommend that you use Google Chrome to access the WebEx platform
If you are having difficulties please contact lzarzeczny@marsdd.com.
Speaker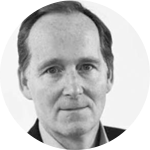 Cliff Evans, VP Head of Digital for Banking, Capgemini
Cliff attended the University of Bristol and is now a thought leader in digital transformation, with a track record of initiating and delivering large-scale digital programs at a national and global scale for clients across a wide range of industry sectors. Cliff is responsible for evolving Capgemini's strategy for digital and enabling clients to think and act two steps ahead. He is focused on the Banking and Financial Services Sector which is undergoing unprecedented change, as a consequence of the impact of new technologies and FinTech competitors.