Fire & Ice Networking Gala. Igniting Hope to Eradicate Violence against Wo...
Description
Ending Violence and Abuse against Women and Children is at the core of ensuring the prosperity and safety of women, making sure their ability to build self-reliance and economic Prosperity is real. Powerful Women Today's Foundation ensures we take active role as business leaders and executives at doing all we can to break the pattern, change lives and give hope.
Join all the Powerful Women Today experts for a night of awareness, entertainment, expert on the spot, exhibitors, entertainment, keynotes, and more....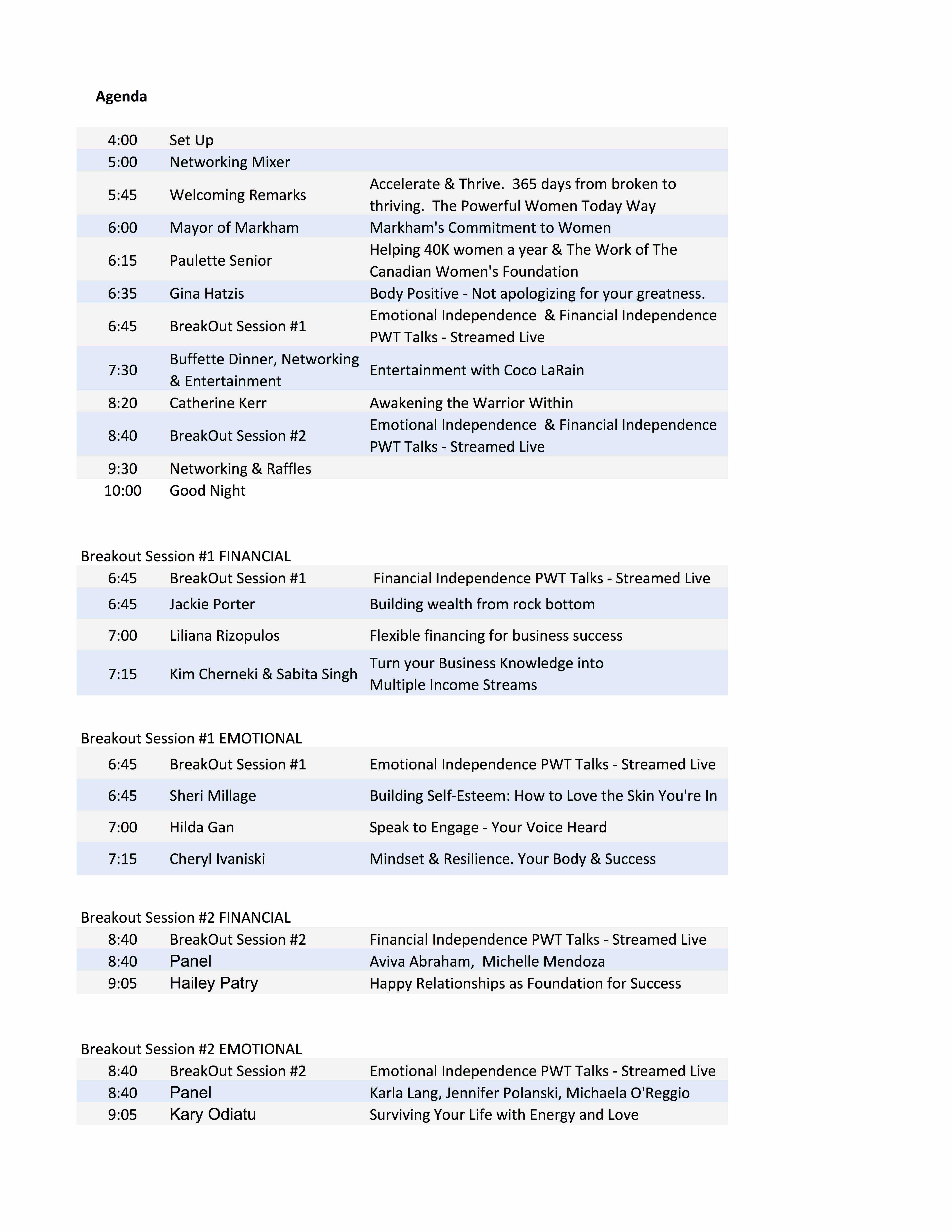 #PowerfulWomenToday is proud to announce our partner and title sponsor of our #FireAndIce Fundraising Gala C-Suite Network's #TheHeroClub Nov 25th, 2019. PWT has joined forces with one of the most visionary, disruptive and most of all highly successful group of leaders and outright heroes.
Through PWT's Philantropic Foundation is honoured to direct the proceeds of our event to The Canadian Women Foundation. Join us and ignite hope and action.