Description
Fire up your Motivation with Skillpod
The "gig" economy requires incredibly strong self-management skills. There is less on-the-job mentoring and a greater need for self-reliance and self-motivation. The dominance of social media, celebrity or "personality-driven" culture, makes finding your own vision a challenge and more important now than ever. We work on identifying your sources of motivation including defining your core values, and discussing what Stephen Covey (author of 7 Habits of Highly Effective People) calls leading a "character" driven life. We work through exercises to develop your personal mission statement and look at the relationship between purpose and motivation. This is a practical and outcomes-oriented 60-minute workshop with tried and proven exercises and worksheets. Come and explore how to engage your professional drive and define your source of self-motivation.
In this session, you will:
Prepare yourself for career opportunities

Increased confidence

Have a framework for understanding motivation

Identify your personal sources of intrinsic motivation
---
About Connie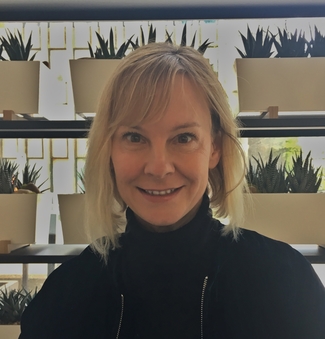 Connie is an experienced facilitator and teacher with a speciality in design research, design thinking, strategy and communications. Connie has been part of the faculty at George Brown College, School of Design for 10 years and is a Co-Founder of Skillpod, Inc. linkedin.com/in/conniewansbrough
---
What is Spotlight?
We know that staying up to date on today's big ideas and tomorrow's big trends is a job in and of itself.
As the world's first working, learning and growing store – we are excited to introducing Spotlight: a new community gathering and learning space. Spotlight will engage communities with knowledgeable experts to both inspire, inform, motivate and educate.
Spotlight is a space accessible to persons that use mobility devices. We encourage people from all backgrounds to participate in our public programming