WESTEM is proud to partner with The Finance Cafe for this month's Fireside Chat: Demystifying Business Financing
About this event
Business financing is an important part of starting and growing a business. Through financing, businesses are able to fund business activities, make purchases and invest in their future growth and success. But choosing the right financing option - and knowing which ones you can get - can often feel overwhelming and confusing.
In this fireside chat, Shannon Pestun, Co-Founder of The Finance Cafe sits down with financing experts from across Alberta to dive deeper into some of the most frequently asked financing questions, including:
• Why are over 80% of women reliant on self-financing?
• How can women entrepreneurs determine what financing option is right for their businesses?
• What's the difference between debt and equity?
• What are bankers looking at when they're assessing a loan application?
• What are investors - like angels and venture capitalists looking for when deciding to invest?
• What are some of the common mistakes entrepreneurs make when going through the financing process?
Meet our Panel of Financing Experts:
Amber Hall - Alberta Women Entrepreneurs (AWE)
Amber Hall's passion for community, training and facilitation led her to Alberta Women Entrepreneurs, where she is a Financing Specialist. She is gifted with numbers, enjoys relationship building and coaching.
Being intrigued by the serial entrepreneurship of her parents, she wanted to help people accomplish their dreams. In 2009, she earned a Bachelor of Business degree, majoring in Entrepreneurship and a minor in Tourism. Her background includes Commercial lending, Business mentoring, Hospitality Operations and Management.
If you enjoy some of the many dog parks around Calgary, you may spot her and her Pomeranian Lexus. The born and (mostly) raised Calgarian enjoys travelling. She has visited Jamaica, Mexico, Cuba, the Bahamas and the Dominican Republic.
Tevi Legge - ATB Financial
Tevi has been working in the financial services sector for over 15 years with more than half of her career focused on business financing and adjudication. She is a mom of three and passionate about advancing women and women entrepreneurs. Over the past few years Tevi has moved into the technology space leading digital product teams finding unique ways to get clients what they need faster. Tevi has a few major recognitions under her belt including being named one of Canada's most powerful women by Women's Executive Network in 2019. Most recently Tevi was recognized as one of Fintech Magazine's top 100 women in Fintech across the globe.
Shelley Kuipers - The 51
Shelley Kuipers is a serial co-founder. This very minute, she is co-founder of financial feminist platform, The51; family office, Adventure Capital; ethical consumer engagement company, IOVIA; and circular direct-to-consumer clothing brand, Harris Kuipers.
Shelley is also a serial private investor of companies, startups and entrepreneurs who embody the type of future she wants to see across the economic universe: namely, those that are sustainable, feminist, purpose-driven and unafraid to disrupt old systems.
Before March 2020 Shelley basically never had a suitcase completely unpacked; her love of travel for both adventure and business constantly at odds with her questions about the sustainability of it all. These days Shelley's feet are firmly planted on Canadian soil, and in the rare moments when she manages to close her laptop, you might find her revelling in nature with family and friends, or holding a glass of wine or cider at her homes in Canmore and Salt Spring Island.
Pamela Pilsner - BDC
Moderator: Shannon Pestun, The Finance Cafe
Shannon is the CEO of Pestun Consulting, an Indigenous-owned purpose-driven consulting company focusing on the advancement of women's economic empowerment, and Co-Founder of the Finance Cafe, a social enterprise that delivers business finance education for women. Recognized as a national thought leader in women's entrepreneurship, Shannon was one of seven women appointed to serve on Canada's women's entrepreneurship expert panel. In 2019, she was recognized as a SHEInnovator by SHEInnovates Alberta - a pilot chapter for UN Women - and was a finalist for the Diversity Ambassador of the Year award by Women in Finance - Canada.
WIN A WESTEM SWAG BOX!
Participants who attend the session will be entered to win a WESTEM SWAG box! Draw will take place at the end of the session.
IMPORTANT: Please note this is a live event that will be delivered during the date and time indicated.
WESTEM programming is mandated to support rural/remote Southern Alberta women; does not include Calgary.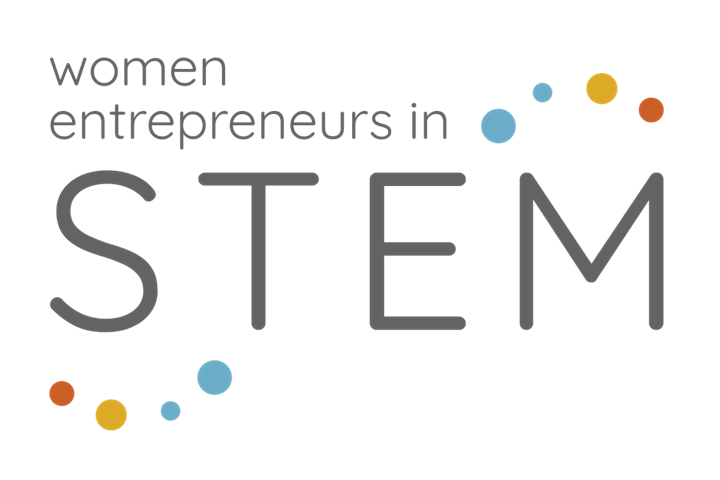 Organizer of Fireside Chat: Demystifying Business Financing