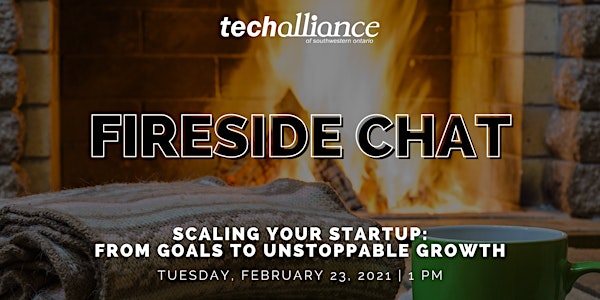 Fireside Chat | Scaling your Startup: From Goals to Unstoppable Growth
Starting with an idea to improve the lives of our furry friends, Kabo has harnessed all the right resources to build a venture that scales.
About this event
What does it take to skyrocket onto Forbes' 30 Under 30, become one of nine startups to join the inaugural Google for Startups Accelerator Canada, and land a deal with Michele Romanow of Dragon's Den?
Kabo Fresh Dog Food co-founders, Vino and Vijay Jeyapalan, leave no stone unturned. Becoming masters at sourcing and engaging top mentors, accessing investors and gaining value from advisory programs, they built a tech business that harnesses the power of AI and machine learning to deliver an unmatched product and online customer experience for pet parents - and their doggos. 🐶
Ambitious entrepreneurs, proud immigrants, and former Facebook employees, these twins are leveraging data to build Canada's largest direct-to-customer fresh dog food brand. Learn how they're building a venture that exemplifies how to thrive as a startup in Canada's innovation economy by identifying valuable opportunities and rallying world-class leaders to take note. This Fireside Chat shows that possibilities are endless when you are fueled by passion, ambition, determination, and a true desire to give back.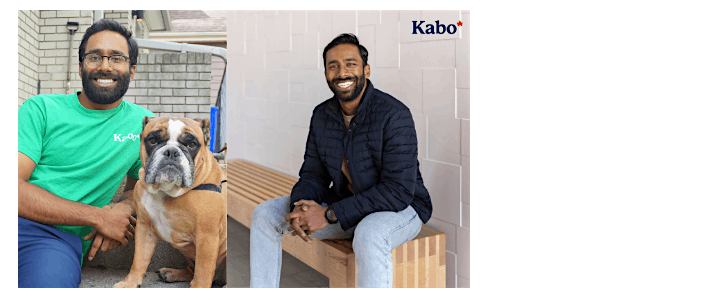 Twins and former Facebook employees Vijay and Vino Jeyapalan are the founders of Kabo, Canada's largest direct-to-consumer fresh dog food brand. Customers complete a simple survey—which asks about their pet's age, breed and activity level—to come up with a personalized, nutritious meal plan made from locally-sourced ingredients like 100% Canadian beef sweet potatoes, green peas and apples.
Vijay and Vino spent 10+ years working in the growing world of digital marketing. The twins have led growth efforts from startups like More Labs to big box retailers like Walmart.