Learn about the new First Adopter Network, and meet ventures that can help your company recruit, engage and retain top talent.
About this event
This September 28, MaRS launches the First Adopter Network (FAN), a new digital product that accelerates tech usage in enterprises. This self-serve software connects enterprises to a wide range of transformational solutions through MaRS venture profiles, demo days and 1:1 meetings with our most-promising companies.
As part of the FAN launch, we'll also provide live demonstrations from ventures working to improve employee experience. With pandemic restrictions easing, employers face new challenges. Unemployment levels remain higher than pre-March 2020 levels, and sectors are struggling to land new talent. Retention is also a problem, with many workers claiming they will leave their jobs in the absence of a flexible work schedule. Our four presenting ventures are tackling these issues, and they can help your organization attract, engage and retain top talent while supporting diversity, equity and inclusion.
PRESENTING VENTURES
Horizn equips customers and employees with the knowledge needed to increase digital confidence, understand all digital capabilities, and dramatically accelerate digital adoption.
SpriggHR offers proven, online HR solutions that provide simple, flexible and cost-effective approaches to managing performance. SpriggHR helps organizations by providing them with solutions that facilitate discussions and conversations for performance management. The company's goal is to help organizations increase employee engagement, improve relationships, and elevate individual and organizational performance.
WorkTango helps companies give their employees a voice while easily collecting feedback. Using data science and natural-language understanding, actionable insights from employee feedback are served in real time to HR, executives and people leaders. The results are quicker action, better decisions, and a more aligned and engaged workforce.
Plum's Talent Resilience Platform is the only talent-management tool that applies industrial/organizational psychology to the entire workforce, at scale, to quantify human potential. It enables organizations to identify key behavioural indicators required to be successful in any given role.
DETAILS
Sept. 28, 2021
1:00 – 2:30 p.m. EST
Zoom broadcast
AGENDA
1:00 p.m.: Introduction and welcome
1:05 p.m.: Announcing the First Adopter Network
1:15 p.m.: Understanding the employee experience with Naomi Titleman Colla
1:30 p.m.: Horizn presentation and Q&A
1:45 p.m.: SpriggHR presentation and Q&A
2:00 p.m.: WorkTango presentation and Q&A
2:15 p.m.: Plum presentation and Q&A
2:30 p.m.: Wrap up
WHO SHOULD ATTEND
First Adopter Network members, as well as corporate and government partners in the MaRS portfolio, particularly companies and organizations that are:
Seeking tools to manage compensation and benefits
Revamping their hiring and recruiting strategies
Looking to build employee networks in the tech community
ABOUT THE SPEAKERS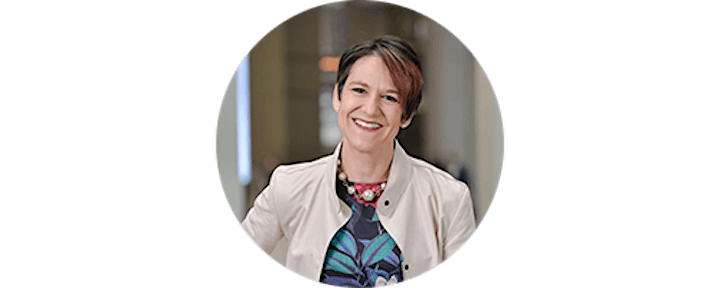 Daneal Charney, CHRO in residence, MaRS Momentum; Top 25 Human Resource Award winner
Daneal's fascination with tech began with her first leadership role in 1997 for Intel Corporation China and strengthened during her last 10 years as an advisor and leadership coach for Toronto's most innovative startups, including Top Hat, Wattpad, Drop, Axonify and more. She has diverse leadership experience on both the consulting and corporate (in-house) side with high-growth companies (NexJ, InteraXon/Muse) as well as with mature multinationals (Intel Corporation, Aviva).
Daneal holds a MA in international and cross-cultural management, is a certified coach through the Coaches Training Institute, and has completed the advanced program in HR management from the Rotman School of Business.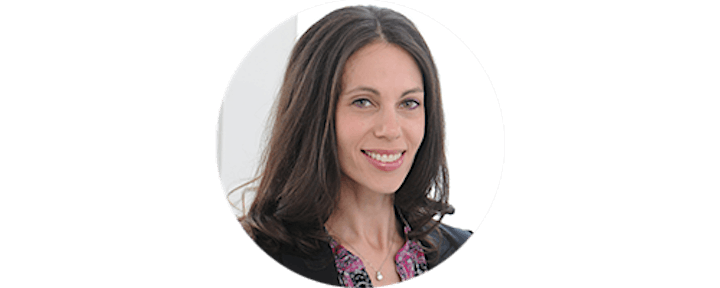 Naomi Titleman Colla, founder and principal, Collaborativity; co-founder, future foHRward
Naomi heads Collaborativity, a Toronto-based consultancy focused on driving progressive talent strategy in this new world of work. She has proven success leading teams and collaborating with senior executives and boards of directors to develop and implement creative strategies to maximize employee engagement and ultimately drive business impact.
Naomi is also a monthly contributor to The Globe and Mail's Report on Business, and co-founder of future foHRward. Its mission is to engage HR leaders through leading-edge content, events, thought leadership and partnerships.
From 2010–2016, Naomi held multiple HR roles at American Express. Most recently (2014–2016), as vice president and chief human resources officer (CHRO) of Amex Canada, Naomi was responsible for all aspects of the end-to-end employee experience for the Canadian business, which employs roughly 1,500 individuals. Naomi also served as secretary of the HR Committee for the Board of Amex Bank of Canada.
Prior to American Express, Naomi spent 10 years advising financial services institutions as a consultant in Deloitte's Enterprise Risk Services and Human Capital practices, based in New York.
Naomi holds an MBA from the Columbia Business School and a bachelor of commerce degree from McGill University. She is the winner of the 2016 HR Leader of the Year award (Canadian HR Awards), the 2016 HR Professional of the Year award (National HR Awards), and was named one of HR Reporter's 2016 Top 25 HR Professionals of the Year.
Organizer of First Adopter Network Launch and Employee Experience Demo Day
MaRS Discovery District (@MaRSDD) is North America's largest urban innovation hub. A registered non-profit, MaRS supports high-growth startups and scale-ups tackling key issues in the health, cleantech, fintech and other sectors. In addition, MaRS convenes all members of the tech ecosystem to drive breakthrough discoveries, grow the economy and make an impact by solving real problems for real people — in Canada and around the world.