First Annual Speaking Summit (May 8th)

Thursday, May 8, 2014 from 7:30 AM to 12:00 PM (EDT)
Event Details
Did you know?  May 5 - 11 is "Mental Health Week", an annual national event that encourages people from all walks of life to learn, talk, reflect and engage with others on all issues relating to mental health. More info. 
 What's the connection between Speaking Summit and mental health? The importance of #beingheard. Join us May 8th to be part of the conversation.
 Speaking Summit supports Mental Health
Crisis?  What crisis?  
There's a growing divide between those who live on digital communication and those who thrive in their ability to make an impact in their communication.  The more we rely on digital media, the less we spend speaking.  Speaking is fast becoming a lost art. 
There is a crisis brewing just under the surface of every conversation, every meeting and every presentation.  If we lose the art of the spoken word, what else do we lose?  
Summit:  
a meeting of heads of state to discuss and resolve a crisis
The First Annual Speaking Summit puts speaking in the spotlight.  
We will come together to:
raise awareness about the crisis in communication;
learn some new speaking techniques; and
be inspired to be a leader in the fight for the importance of being heard. 
Discover #thespeakerwithin.  INSPIRE. LEAD. SUCCEED.
Net proceeds will be donated to ROCK - Reach Out Centre for Kids, a non-profit organization working to support children, youth and families in our community.
"How essential is the ability to speak effectively to achieving one's goals and getting results?" is the topic of debate for the Expert Panel.
Join us for personal development, inspiration and motivation on
 Thursday, May 8th
 to build capacity in your speaking excellence. 
 Discover #thespeakerwithin
Discover tips and techniques to stay sharp in your presentations and more productive in meetings.

First Annual Speaking Summit
Make an Impression
for organizations that value excellence in communication
Oakville, Ontario, Canada
8am to 12noon
Registration and Breakfast at 7:30am
Regular registration $129.
CORPORATE TABLE (4, 5 or 6 seats)
$99 per person includes signage on the table and acknowledgement from the podium
Chamber Members:  
Use promo code "chamber" for your 10% discount 


At this half day conference you will:
Discover 5 secrets of great speakers.

Be inspired by the Expert Panel.

Practice tips that build confidence.

Expand your speaking skills repertoire.

Learn the power of feedback.
EXPERT PANEL
What can we learn from professionals who speak for a living?  
How do they feel at their peak and speak to get results?
The Expert Panel features five professionals who speak for a living.  They each come from a different area of business with a wide variety of experiences, from speaking to large audiences, board meetings and one-on-one interviews.  The role of the Expert Panel is to give you an opportunity to see how they got to their level of expertise. Through their candid comments (on whether they still get nervous before a big presentation) to inspire you to reach out and speak up in your own environment, whether in your next business meeting, a formal presentation or in conversation around the water cooler.  
Meet the Expert Panelists:
Jacquie Perrin – retired CBC News Anchor
Patrick Gushue – Pastor, Knox Presbyterian Church
Michelle Armstrong – Motivational Speaker
Steve Ilott – Entrepreneur and Award Winning Speaker
Jarvis Sheridan – Corporate Lawyer
Panel Moderator:
Susan Crossman - Crossman Communications
PROGRAM
7:30 am    Registration and Hot Buffet Breakfast
 8:00 am   EXPERT PANEL:  Deliver with Excellence
                 Networking Break
 10:00 am  WORKSHOP: Make an Impression
 11:30 am  10th Anniversary Celebration - amonavi consulting group inc.
                  Wrap-Up and Networking
                         Meet the Founder of Speaking Summit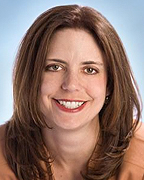 Darla Campbell
Darla Campbell, P.Eng., gets leaders on the fast track for results, challenging them to redefine possible. A collaborative leader who has been described as a change agent, she is passionate about making the world a better place.  In addition to learning leadership lessons from the trenches of a construction site as a professional engineer, Darla is a certified trainer of Neuro-Linguistic Programming (NLP) which forms the foundation for her training and coaching success, a trainer of hypnosis and Master Practitioner of Timeline Therapy® and NLP Coach. Darla is an international speaker, coach, trainer and facilitator. Get inspired to lead and succeed in your own personal journey.
Are you a member of the Oakville Chamber of Commerce? If yes, contact Shannon at s.m.pole@gmail.com for a 10% discount promotional code. 
When & Where

OE Banquet Hall & Conference Centre
2245 Speers Road
Oakville, ON
Canada

Thursday, May 8, 2014 from 7:30 AM to 12:00 PM (EDT)
Add to my calendar
Organizer
School of Leadership inspires leaders to succeed.  Whether you a moving into a leadership role for the first time or seeking to hone your skills as a high performing leader, School of Leadership provides you with customized coaching and training to support your leadership development, helping you to get the results that you want. For more information, contact Darla Campbell at darla@amonavi.com or visit website at www.SchoolofLEADERSHIP.ca.  School of Leadership is certified as an ABNLP approved Institute of Neuro-Linguistic Programming. INSPIRE. LEAD. SUCCEED.