Description
Relationship Boutique Inc. in collaboration with FemEvolve invite you to join us on March 24 for Day 2 of our First Annual Women's Empowerment Forum. This exciting two-day event is focused on honouring women by exploring health and wellness in all forms. It will consist of networking, light refreshments, tons of raffle prizes, and the chance to learn more about health, wellness and women's empowerment through our panel discussion. Learn more and purchase tickets for our opening ceremony and vendor marketplace (Day 1) here: Day 1

Event itinerary:
Welcome and keynote speaker: 1-1:30 p.m.
Panel discussion: 1:30-2:30 p.m.
Speakers include:
Keynote: Aruna Papp- Educator, author and advocate for human rights
Hina Desai- Yoga therapist/life coach
Nicole Bailey- Finance
Dr. Hillary Webster- Naturopath
Ashley Pelland- Certified life coach/personal development
Tatiana Terekhova from Fair Split- Divorce/separation and finance
Karen Simpson- Advocate for women in leadership, avid mountain climber and marathon runner
Shiva Burnett- Female wellness entrepreneur
Q & A: 2:30-3:00 p.m.
Networking: 3 p.m.- 4p.m. (close)
Sponsored by: Wellness Secrets (Natural Medicine Institutes)
*By purchasing a ticket online, you will be given an extra raffle ticket to be entered into our draw to win one of our amazing prizes from our vendors!
About Our Panelists
Aruna Papp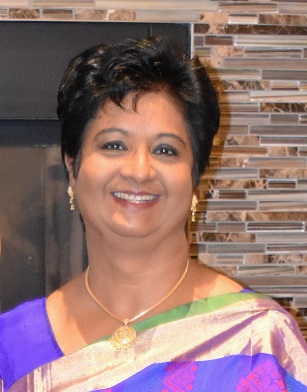 Aruna Papp is a nationally and internationally recognized educator and advocate of human rights. In 1972 she immigrated to Canada with a 3rd grade education and two little girls. She is also a survivor of 18 years of domestic violence.
Aruna slowly woke to the rights and protections Canada offered women. She embarked on an often frightening, but empowering psychological and intellectual journey that would ultimately lead to two master's degree and Certification in Arbitration Dispute Resolution. Aruna's work with immigrant families had led to establishing three non-profit service agencies which assist families experiencing abuse. For the past ten years Aruna has been training front line service providers, police officers, social workers, lawyers and family court judges on the issue of 'Cultural Impact on Domestic Violence."
Aruna is the authour of her memoir "Unworthy Creature: A Punjabi daughter's Memoir of Honour, Shame and Love." Aruna's Second book "Daughter of Kismet" is due in Fall 2018.
Dr. Hillary Webster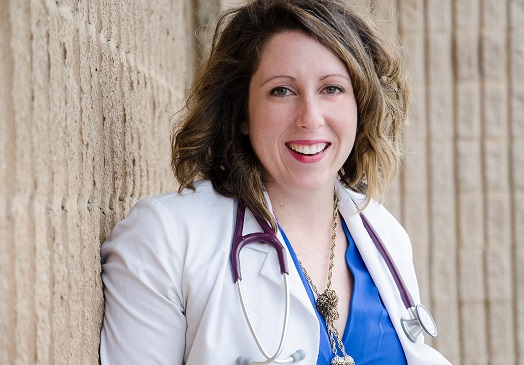 Dr. Hillary Webster helps high performers avoid burnout. After undergoing her own health struggles, Dr. Hillary made it her mission to provide for others what she was lacking - empathy, education and empowerment in healthcare. Dr. Hillary tests hormones to get to the root of the problem and provide energy and happiness to her patients. She practices in Toronto, ON. Dr. Hillary offers complimentary consults for prospective patients; you can find her at www.websternaturopathic.com
Ashley Pelland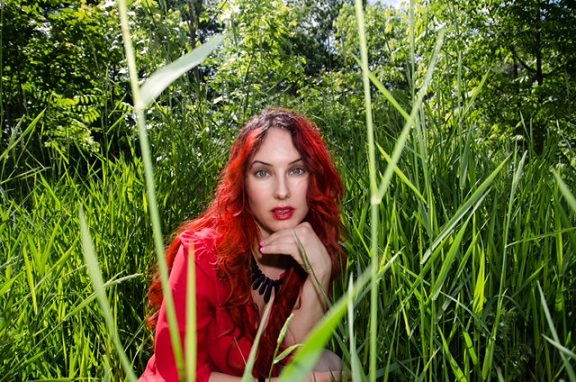 Ashley Pelland is a certified Life Coach with the Canadian Coaches Federation. She served as a secondary school teacher for ten years in the Greater Toronto Area and now shares her passion for people and wellness in Business Development for Avazera. Her passion is to ignite the best in people.
Tatiana Terekhova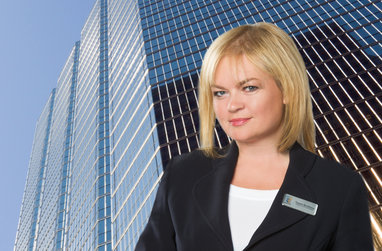 Tatiana Terekhova has been a financial advisor since 2000. Her experience includes banking, retail lending, insurance, retirement, investment, and tax planning. In 2014 Terekhova left CIBC Imperial Service and launched an independent consulting practice, FAIRSPLIT, focused on divorce financial planning.
Karen Simpson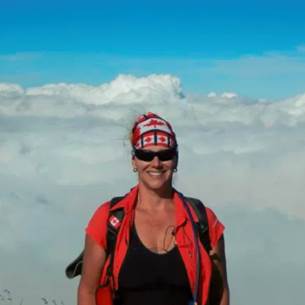 Karen Simpson is a working Mom to four who decided to transform herself and her life with a big goal of climbing Mt Kilimanjaro at 50. She loved it! Since taking on that challenge she's travelled the world climbing mountains, running marathons and taking on fears all while fundraising and having an impact with several great causes. Karen states, "I want every woman to know the feeling of spontaneously throwing their arms in the air from pride of their accomplishments." This is why she created https://karengeterdone.com/ to share her journey. Professionally, Karen is a Strategic Sourcer of female talent for a bank and passionately involved in coaching women to spend time on branding, networking and continually developing their skills so they have no perceived ceiling.
Shiva Burnett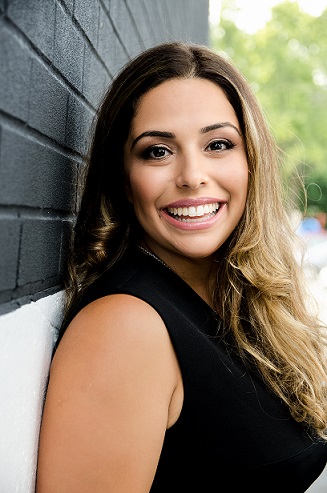 Shiva Burnett is the co-founder of Avazera: a wellness company with a goal to inspire communities on the journey towards holistic wellness. She has a fifteen-year history of success in the corporate world. With diverse knowledge in launching a variety of life-enhancing products, Shiva has been recognized in the industry as the recipient of numerous awards. Faced with a personal challenge of her baby son being born to severe food allergies, she became passionate about finding alternative solutions and sources of natural nutrients for him. Wanting to share these experiences with the masses, combined with a drive for entrepreneurship, Shiva launched her business. This is when the seeds of her company, Avazera, were planted. With a background in Business Management and Psychology, Shiva combines her knowledge with her passion for helping people. She empowers others to live lives of true wellness. Shiva is on a mission to connect and grow the wellness community!
About Relationship Boutique Inc.
RB Inc. offers uniquely tailored programs and services to support individuals, couples and families experiencing challenges associated with relationship discord/ conflict and life transitions. RB Inc. consists of a team of experienced clinicians and researchers specializing in different relationship dynamics. The founding Clinical Directors of RB Inc. each have over 20 years of clinical and community based-experience in the areas of psychotherapy, program development, alternative dispute resolution, and group facilitation.​ RB Inc. specializes in one-on-one and group counselling; coaching/consulting /training, family mediation, parenting education and parent coordination.​