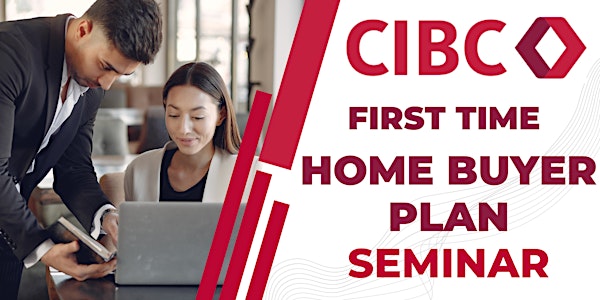 First Home Buyer Plan - Hosted by CIBC ( English & French Presentation )
How to buy your first home with the help of CIBC specialists ** Comment acheter votre première maison avec l'aide de spécialistes CIBC
About this event
**Un message en français suivra**
Please register here to get the coordinates for the Webinar registration
We are happy to invite you to this free Seminar that explains the way to buy your first home.
This event will be host by:
1. Mortgage specialist with CIBC
2. Real estate Agent
This is a great way to understand all the 2 aspects of the purchasing your first home with the power of professionals on your side.
***********************************************************************
Veuillez vous inscrire ici pour obtenir les coordonnées de l'inscription au webinaire
Nous sommes heureux de vous inviter à ce séminaire gratuit qui explique comment acheter votre première maison.
Cet événement sera animé par :
1. Spécialiste hypothécaire chez CIBC
2. Agent immobilier
C'est une excellente façon de comprendre les 2 aspects de l'achat de votre première maison avec la puissance des professionnels à vos côtés.