First Peoples, Second Class Treatment: A community conversation on racism a...
Description
Far too often Indigenous experiences are left out in discussions about racism and anti-racism. Further, stories about Indigenous health in Canada are frequently presented without the context needed to make sense of the information provided.
What are the fundamental ways in which racism is responsible for the alarming disparities in health between Indigenous and non-Indigenous people?
Join us for a special feast, report launch of First Peoples, Second Class Treatment, and panel discussion moderated by Connie Walker, lead reporter for CBC News Aboriginal.
Walker has been a reporter, host and producer at CBC since 2001. She is Cree from the Okanese First Nation in Saskatchewan. Follow her on Twitter: @connie_walker.
Traditional Opening by Jan Kahehti:io Longboat and the Well Living House Counsel of Indigenous Grandparents.
Speakers and Panel Guests Include:
Report Co-Authors:
Dr. Janet Smylie - Director, Well Living House, Centre for Research on Inner City Health, Li Ka Shing Knowledge Institute, St. Michael's Hospital; Associate Professor, Dalla Lana School of Public Health, University of Toronto; CIHR Research Chair in Applied Public Health
Dr. Billie Allan - Postdoctoral Fellow & Research Associate, Well Living House, Centre for Research on Inner City Health, Li Ka Shing Knowledge Institute, St. Michael's Hospital
International Guest Panelists:
Dr. Yin Paradies - Professor, Centre for Citizenship & Globalization, Deakin University (AUS)
Dr. David R. Williams - Florence Sprague Norman and Laura Smart Norman Professor of Public Health, Harvard University (US)
Dr. Ricci Harris - Public Health Physician & Senior Researcher, Eru Pōmare Māori Health Research Centre, University of Otago, Wellington and Tōmaiora Māori Health Research Group
Dr. Donna Cormack - Senior Research Fellow, Eru Pōmare Māori Health Research Centre, University of Otago; Faculty of Medicine and Health Sciences, University of Auckland (NZ)
Presented by: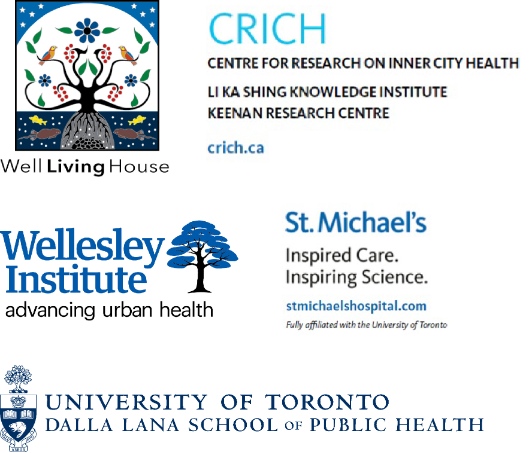 Organizer of First Peoples, Second Class Treatment: A community conversation on racism and Indigenous health and well-being