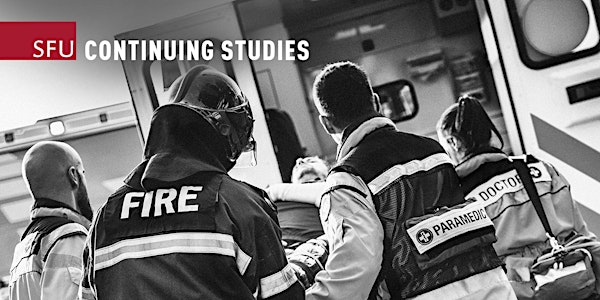 First Responders Trauma Prevention and Recovery Info Session — Mar 2, 2023
Join us for a free info session to explore our First Responders program.
About this event
This part-time, online program will better equip you to navigate the challenges of stress and trauma in your day-to-day work environment as a first responder.
The only certificate of its kind in Canada, it's designed for members of emergency paramedic and firefighting services, police and military services, and is taught by experienced active-duty or retired professionals in a variety of first response fields.
Reserve your spot and check your confirmation email for a link to the online info session.
Note: This info session will not be recorded. You're welcome to turn on your camera in Zoom, or leave it off if you prefer.
Learn more: SFU First Responders Trauma Prevention and Recovery Certificate