Description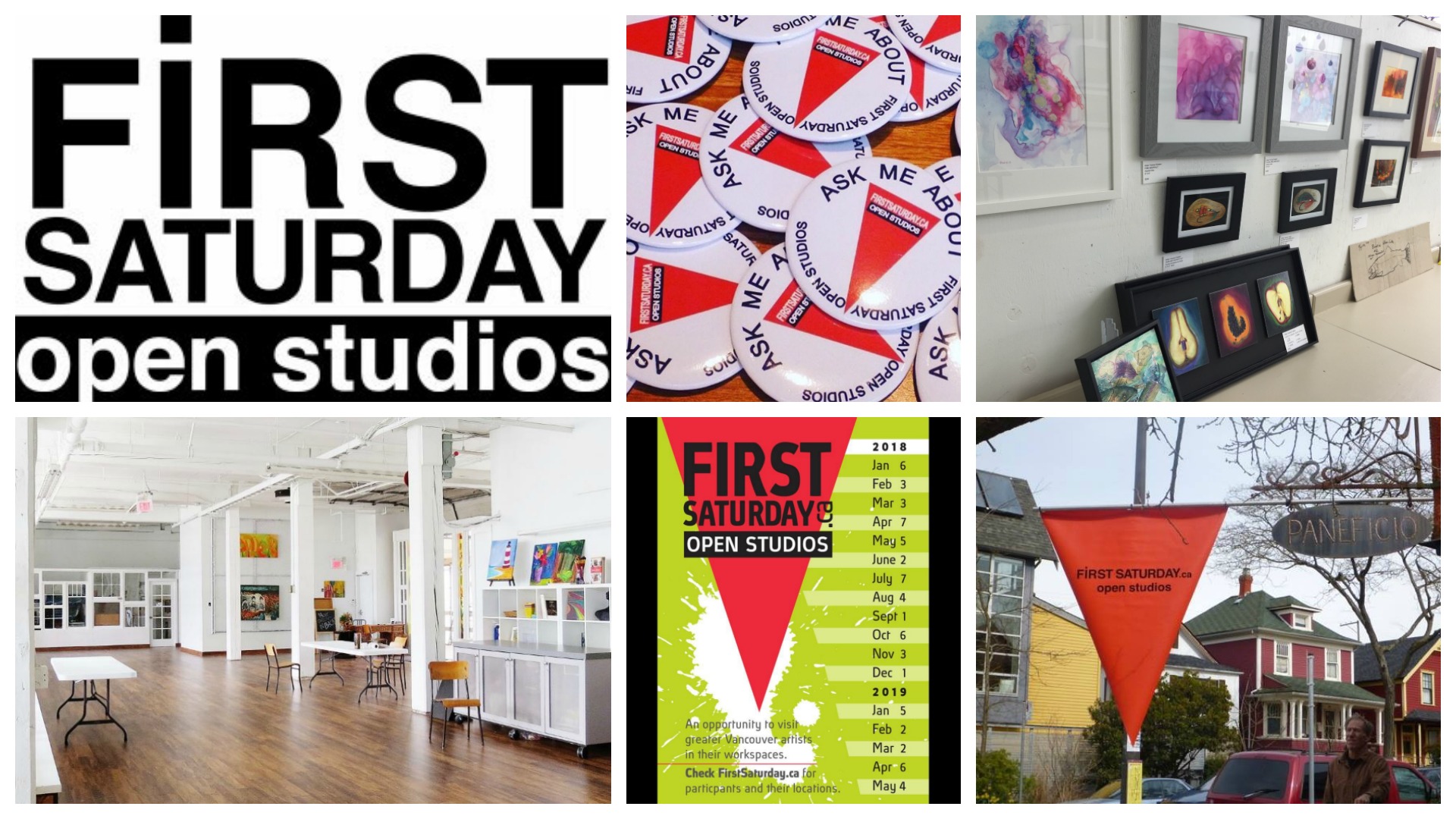 First Saturday Open Studio Day
Come meet our Studio Artists
We are part of First Saturday Open Studios which means we throw open the doors of the studio on the First Saturday of each month. The hours we're open are an opportunity to visit artists in their workspace with the goal of building connections between artists and the public. It is a chance to visit our unique art studio in a former winery and check out our artists' working studios, ask questions, and learn about techniques.
At 100 Braid St our space is home to over 30 artists & artisans
Noon-5:00pm
Refreshments
First Saturday Open Studios Artists and 100 Braid St Resident Artists with Studios
(may or may not be on site)
Judy Villett
Susan L. Greig
Fran Freisen
Alina Smolyansky
Melissa Burgher
Kevin Keung
Kaileen Selig
Paige Loetscher
Michael King
Cliff Blank
Dizz (Darian) McGruber
Victoria Mitchell
Leslea Hibbert-Osmond
Becky Ninkovic
Tony Durke
Victoria Klassen
Raven Hausmann-Hayward
Natalia Petcu
Deborah Chaney
Fiona Tang
Katherine & Matt Webb
Andrew Robb & Cara Maltese
Eden Patten
Monica Moscoso
Sara Hansen
Eunkyo (Unky) Kim
Patrick Golding
Silvana Kulyk
Linzy Arnott
Omanie Elias
Jerry Stochansky
Tracey Costescu
Sophia Bartholomew
Lillian Black
Candice Okada
Nathania Vishnevsky
Quayside Voices
Carla Thompson
This is a free event.
First Saturday Open Studios program is also located in Vancouver, and North Vancouver.
What are my transport options getting to the event?
Address: 200-100 Braid St New Westminster, BC V3L 3P4
Intersection: Between Braid and Brunetter and Braid and Rousseau St.
By Car:
The studios are conveniently located just off of Hwy 1 on Braid St between Rousseau and Brunette. Parking is available in the front of the building and additional parking is available in the back of the building.
By Skytrain:
Expo Line Production Way-University: Braid St Station
100 Braid St Studios is about a three minute walk across the street from the Braid St Skytrain station. The station is the major interchange with skytrain for many Coquitlam and New Westminster bus routes.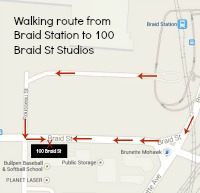 By Bus:
Many Coquitlam and New Westminster bus routes meet at the Braid Station interchange and then it's just a short walk to the Studios.
How can I contact the organizer with questions?
Please email at: 100braidststudios@gmail.com
Phone: 778-886-5391
Hours of operation:
Sunday & Monday – closed
Tuesday – by appointment only
Wednesday – Friday: 1:00pm-6:00pm
Saturday Noon-5pm (First Saturday Open Studio; By appointment only other Saturdays)
The posted hours are generalized times when you will find the studio open or someone available by phone. Our hours are subject to change based on specific classes or events which can run anywhere from 8am – Midnight, Tuesday to Saturday.
Newsletter Sign Up
By purchasing or attending this event you are agreeing to sign up for the 100 Braid St Studios Newsletter. On each newsletter this is an UNSUBSCRIBE link or you may email us at 100braidststudios@gmail.com to indicate that you do not wish to receive this newsletter. The newsletter will keep you up to date on upcoming future events at the studio.
We look forward to seeing you!
Organizer of First Saturday Open Art Studios - Meet Our Artists in their Studios