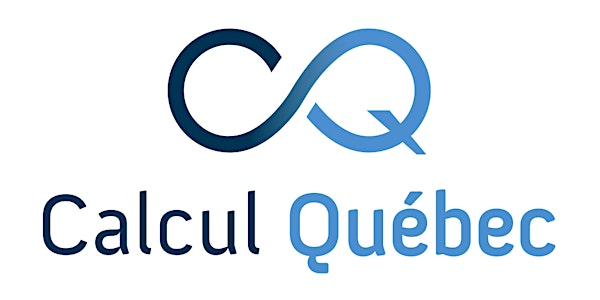 First steps on compute clusters [online, CIP101]
Learn how to launch your first calculations on Alliance servers.
About this event
At first, using a supercomputer can be a rather confusing experience. Several challenges must be addressed to fully benefit from the capabilities of this machine.
This workshop allows you to understand how our servers work and provides you with the tools to carry out your first computations correctly and efficiently.
Registration
Academic participant : 10$
Non-academic participant : $200
Prerequisites
Understand the notions of file and directory, and have a basic knowledge of the Unix command line. Refer to the workshop UNX101 Unix Command Line.
Course plan
1. Introduction to Calcul Québec and Digital Research Alliance of Canada;
2. Introduction to advanced research computing;
3. File transfer between our clusters and another/a distinct system with scp/sftp and Globus;
4. (Various) modules and software;
5. The job scheduler and job submission;
6. Common mistakes, good practices and recommendations.
Instructor
Daniel Stubbs, analyst in advanced research computing at Calcul Québec.
Language
English
Technical prerequisites
We will use the Zoom platform. Because this event is a practical workshop, it is very useful having a secondary screen where you would get the instructor window on one screen and your own window on your main screen.
We will use the Jupyter Lab interface. Make sure you have a modern Web browser like Google Chrome, Firefox, Edge or Safari.
Note: workshops are not recorded.
Contact
For any question, please write to training@calculquebec.ca.