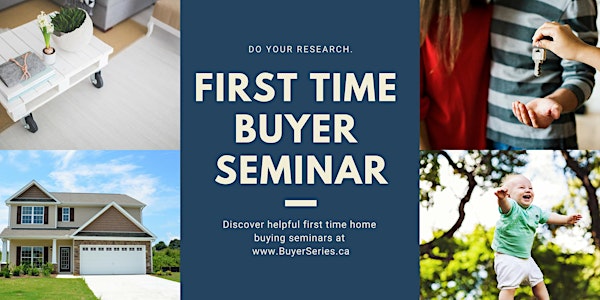 First-time home buyer seminar - Nov
This event will discuss the typical buying process, how to prepare financially & mistakes to avoid.
When and where
Location
Collab Space 70 Bongard Ave Ottawa, ON K2E 7Z9 Canada
About this event
At this first time Home Buyer Seminar, a Realtor & Mortgage Broker will discuss:
The overall purchase process: typical paperwork, conditions & costs. 
Acceptable income levels and other financing requirements.
Common mistakes to avoid.
How you can save for your down-payment & improve your credit score.
Funding your purchase using RRSPs.
How to get the process started.
The event is ideal for anyone who is looking to learn more about the buying process (for the first time). Even if you are a few months/years out from starting your home search. In addition, we also welcome attendees who already own but want to know more. We aim to educate and bring to your attention some common pitfalls to avoid.
What you can expect: The event will be comprised of short presentations by a mortgage broker (Josee Menard) and real estate agent (Ayn MacDonald). Following the presentations, we will answer any questions you might have.
TICKETS:
Tickets can be either virtual or in-person. In-person tickets are VERY limited *due to seating capacity* so if you are no longer able to attend (or become ill), we ask that you switch your ticket to a virtual or reschedule for next month.
Can't make it this month? Check out other events at www.BuyerSeries.ca